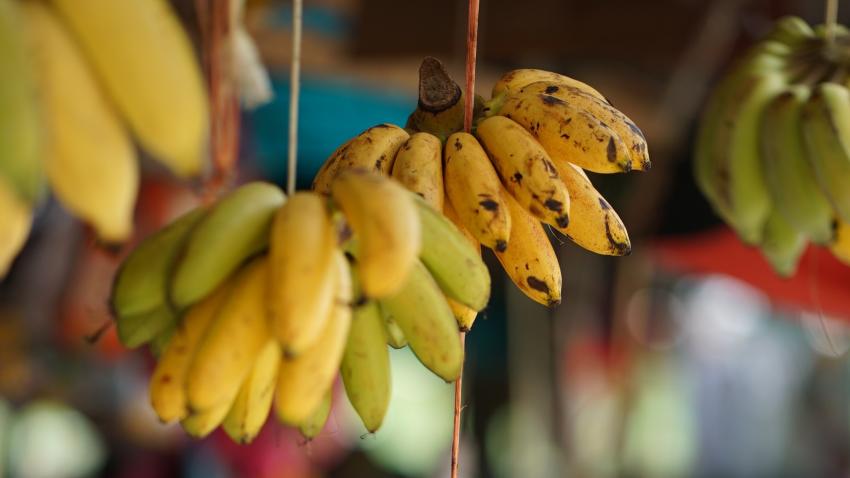 Border crossings between China and Vietnam have recently been forced to tighten their disease prevention measures owing to the pandemic. From Aug. 16 to Aug. 25, the Puzhai–Tan Thanh border crossing between Pingxing County in China's Guangxi province and the northern Vietnamese province of Lang Son temporarily suspended [3] the flow of goods. On Aug. 26, the Nonghuai–Coc Nam border crossing also received notice that imports and exports were to be temporarily halted.
To ensure continued trade, customs officials in China and Vietnam recently agreed to trial a vehicle transfer pilot scheme [4] until the end of August. Under the pilot scheme, Vietnamese truck drivers arriving at the border were required to hand off their vehicles to Chinese drivers waiting in Guangxi, who then delivered the cargo and returned the trucks to the border. However, Vietnamese authorities indicated that the new regulations could increase costs and delay exports. In addition, many trucks carrying produce from Vietnam lack specific destinations, making it difficult for the Vietnamese drivers to precisely determine the value, quantity and quality of their cargo prior to handing off their vehicles.
During the COVID-19 pandemic, Vietnamese bananas traded on a small scale across the border into China have experienced price fluctuations. Pandemic prevention measures have also hindered shipments, creating backlogs of bananas that have caused severe economic losses for farmers. Bananas shipped through standard international trade channels, however, have not fluctuated much in price. For example, bananas from Vietnam's Ca Mau province exported through standard channels via Saigon Port have been able to reach major supermarkets in China in one week. Although Vietnamese authorities have encouraged growers to export bananas through these standard channels, border trade remains the primary means by which Vietnamese agricultural products reach China. Before the end of the year, Vietnam is expected to grow 17,500 metric tons of bananas, which are mainly harvested between September and November. However, owing to the tight restrictions at border crossings, sales of Vietnamese bananas have so far been severely strained.
Vietnam's Ministry of Agriculture and Rural Development has been cooperating with the Ministry of Industry and Trade and has also engaged in negotiations with Chinese authorities to find a solution for distributing Vietnamese agricultural products in China. At the same time, Vietnam has also taken measures to encourage and support the intensive processing of agricultural products to streamline the amount of fresh produce that is exported. Among the government bodies seeking to improve Vietnam's produce industry, the Department of Agriculture and Rural Development in Ca Mau province has instituted a program for banana farms as a way of combating the pandemic's long-term effects on the local banana industry. The program, which includes banana farms with Vietnamese Good Agricultural Practices certification, organically grown bananas and ecological areas utilizing intensive farming practices, aims to turn the industry toward cultivating new, higher-quality varieties.
At present, Ca Mau province's banana farms span 5,400 hectares with an annual output of 60,000 metric tons. Within five years, authorities plan to expand the province's banana farms to 6,000 hectares with an annual output of 120,000 tons.
In recent years, Vietnam has become China's second-largest supplier of bananas. The provinces of Ca Mau and Hau Giang, the city of Can Tho and other areas in western Vietnam have thousands of hectares of banana plantations growing traditional South American varieties that are exported to China. Data from China Customs indicate that Vietnam exported 293,000 tons of bananas to China this year between January and July, second only to the Philippines with 474,000 tons. In fact, Vietnam exported more bananas in those seven months than it did during the whole of 2020, for which the total was 283,000 tons.
Image: Pixabay
This article was translated from Chinese. Read the original article [5].