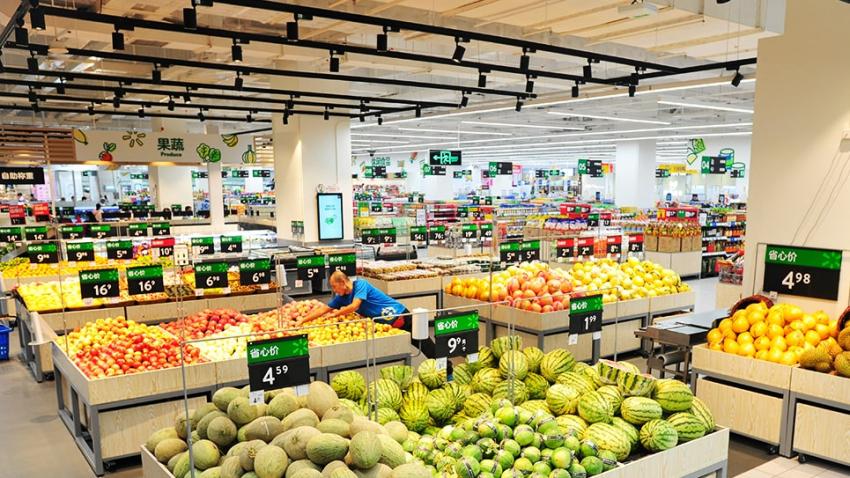 According to Quanzhou Evening News (泉州晚报), Walmart withdrew from the city center of Quanzhou on Aug. 24 with the official closure of its store on Jiangbin Road.
Located in the SCPG Group's Inreach shopping center in Quanzhou, the store reportedly always had mediocre performance, and the shopping center actively contacted Walmart about closing in consideration of an overhaul of the area. The Walmart will be replaced with a large fresh food market.
In August alone, Walmart closed three of its stores in China, shuttering its branches in Beijing's Chaoyang District and Chongqing's Xinyang Square in addition to the Quanzhou location. In July, Walmart also closed its stores in Xi'an, Shaanxi province, and Fuyang, Anhui province. Incomplete data from the media indicate that Walmart's store closings have reached double digits so far in 2021. Between 2016 and 2020, Walmart closed over 80 of its stores in China.
Despite these frequent closings, Walmart is still performing well in the Chinese market. According to the company's financial report for the second quarter of 2021, released on Aug. 18, Walmart China's gross sales increased by 6% while net sales increased by 2.9%. Walmart's membership-based subsidiary Sam's Club [3] is also seeing good results in China, showing double-digit growth in sales and a greater than twofold year-on-year increase in membership enrollments. Meanwhile, Walmart China's gross e-commerce sales grew by 75%.
Regarding the store closings, a spokesperson for Walmart China reported that most were attributable to expired leases and that the company's membership-based subsidiary Sam's Club intends to remodel some eligible Walmart hypermarkets into Sam's Club city center stores from the beginning of next year. For the past several years, Sam's Club has maintained a steady pattern of opening four to five stores every year. By the end of 2022, the chain is expected to have 40 to 45 stores either already operating or under construction across China.
Image: Walmart
This article was translated from Chinese. Read the original article [4].