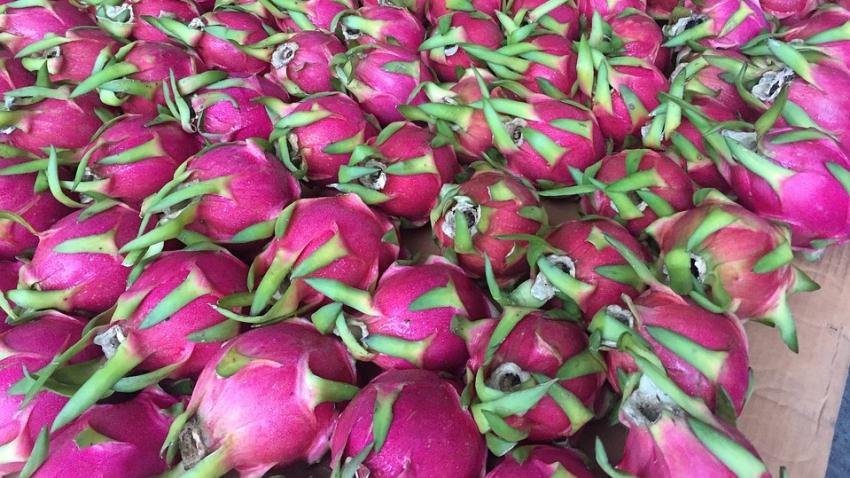 On July 18, a newscast on China Central Television's Finance and Economics channel reported that the anti-smuggling divisions of the Nanjing and Kunming customs authorities along with customs units in other cities had jointly uncovered a large-scale dragon fruit smuggling operation. The operation was valued at 710 million Chinese yuan ($110 million), with the smuggled dragon fruit weighing approximately 170,000 tons.
The fruit smuggling ring had allegedly established bases in Vietnam to purchase and ship dragon fruit. Once these dragon fruit shipments had reached China's Yunnan province, workers there reportedly received the goods and arranged onward distribution without going through formal import channels, thus illegally exploiting local trade policies [3] intended to allow local residents to import small quantities of agricultural goods.
Chinese law allows citizens living in border regions to conduct small volumes of cross-border trade, which usually takes place at overland border crossings between China and its neighbors such as Vietnam, Laos and Myanmar. These policies allow all eligible people to import up to 8,000 yuan ($1,230) worth of goods per person per day without paying tax.
However, during the investigation, anti-contraband officials found that members of the smuggling ring had falsely declared the fruit shipments as border trade items by breaking them into smaller quantities and illegally using border trade licenses originally issued to qualified residents. The smuggling ring had reportedly been bringing over 300 tons of dragon fruit into China each day by this method.
As the smuggling operation scaled up, the supply channels for the ring increased from just three orchards to almost 20, with the destinations for the illicitly imported fruit expanding from the Yangtze River Delta to the whole of China.
According to China's General Administration of Customs, the most-favored nation tariff for fresh dragon fruit is 20%. Under the China–ASEAN Free Trade Agreement, fresh dragon fruit from ASEAN member states can be imported into China with zero tariffs and only 9% value-added tax. Therefore, by avoiding the official import channels, it is alleged that the smuggling ring evaded the 9% VAT on the dragon fruit brought into China.
Image: Pixabay
This article was translated from Chinese. Read the original article [4].