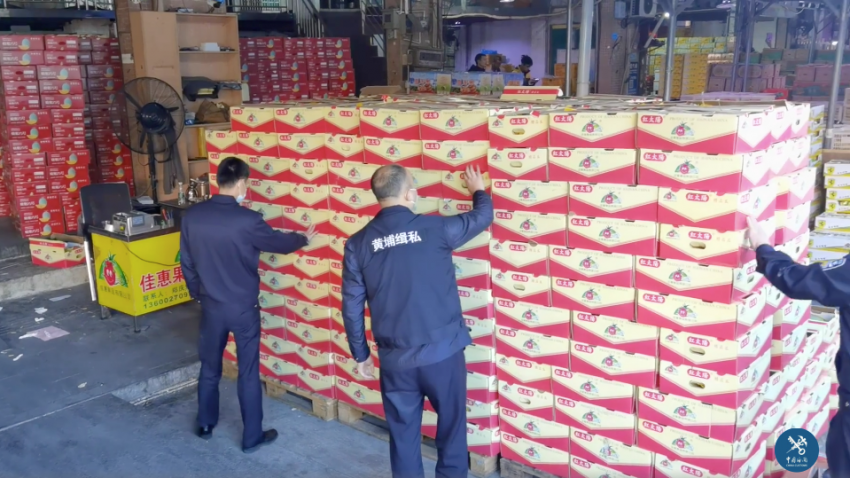 According to an announcement from Chinese customs authorities on Jan. 5, the customs units at Nanning and the Huangpu district of Guangzhou have jointly uncovered a large-scale durian smuggling operation. At 4 a.m. on Jan. 1, under the direction of the General Administration of Customs Anti-Smuggling Division, the anti-smuggling divisions of the Nanning and Huangpu customs authorities conducted a targeted raid on the fruit smuggling ring. The authorities dispatched more than 70 officers across several locations, including Nanning and Pingxiang in Guangxi province and Dongguan in Guangdong province. The operation resulted in the successful dismantling of three fruit smuggling gangs, including the arrest of eight suspects and the freezing of 12.64 million Chinese yuan ($1.95 million) of funds associated with the case.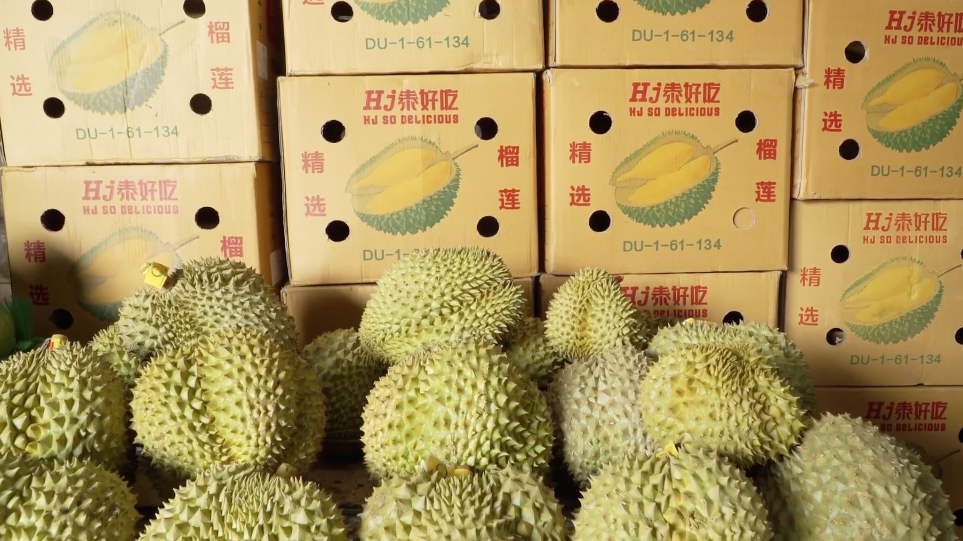 Initial investigations have established that the smuggling gangs involved in the case had been purchasing fresh durians and other fruit from outside China then smuggling them in at underquoted prices through general trade channels at Pingxiang's Youyiguan Port and Huangpu's Shatian Port, using methods such as fake trade contracts and forged documents. The fruit was then sold all over China.
According to the Nanning Customs Anti-Smuggling Division, while investigating leads in March 2020, customs officials found evidence indicating that one of the companies connected to the case may be involved in smuggling goods by underquoting prices at customs. Following this initial discovery, they gradually uncovered the facts of the crime, implicating three smuggling gangs. The main suspects in the case had been in hiding overseas for an extended period and were arrested by the customs authorities while they were back home in China to celebrate the New Year.
Normal durian prices on the Thai market range between 35 and 40 yuan per kilogram, while the prices for the imported fresh durians reported to Chinese customs by the smuggling ring via a customs declaration company were as low as 16–20 yuan per kilogram for fruit that was uniform in grade and type — almost 50% lower than regular market prices. Since April 2019, the ring is suspected to have smuggled in 16,500 tons of Thai durians and other fruits by underreporting prices. The whole operation was worth an estimated 660 million yuan ($102 million), with suspected tax evasion to the sum of approximately 18 million yuan ($2.8 million).
Owing to the fruit's relatively high unit price [3], durian smuggling cases tend to be high-value operations — last year, customs officials in Guangxi uncovered several large durian smuggling cases. On Aug. 20, 2020, Shuikou Customs safely destroyed a large consignment of smuggled durians [4] weighing almost 18.9 tons and worth approximately 300,000 yuan ($46,000). On Aug. 31, 2020, the same customs authorities destroyed another batch of smuggled durians [5], this time weighing in at around 49.6 tons, by converting the fruit into 30 tons of organic fertilizer.
Images: General Administration of Customs
This article was translated from Chinese. Read the original article [6].