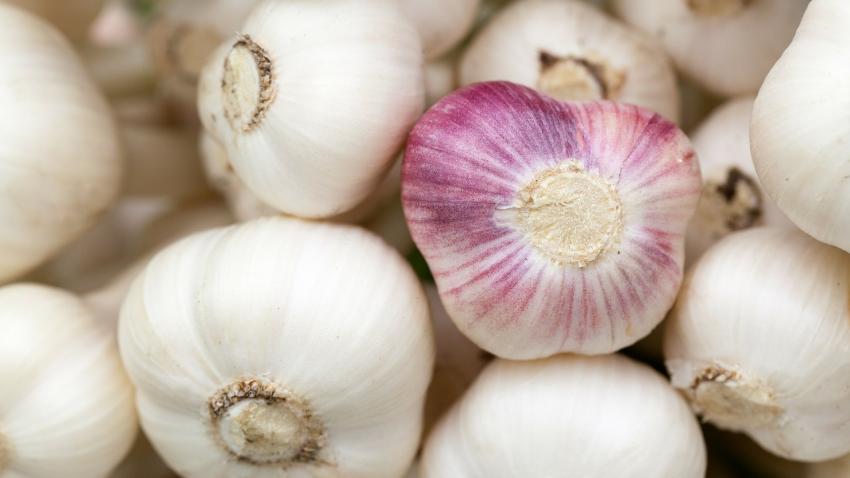 According to data from China Customs, China's exports of fresh and cold-stored garlic [3] from January to October 2020 reached a total volume of 1.72 million tons, around 420,000 tons higher than last year's total of 1.3 million tons over the same period, representing an increase of 32.3%. Furthermore, the garlic export volume for October 2020 was approximately 154,100 tons, up 14.5% from last year's October total of 134,600 tons and up 7.4% from September of this year. Meanwhile, the total garlic export value for October 2020 reached $131.6 million, representing a decrease of approximately 11.6% from last year's October figure of $148.9 million. Since June of this year, China's garlic export prices have been steadily rising, reaching $854 per ton in October, up nearly 1.4% from the same period last year. Looking at China's garlic export figures over the period from 2009 until the present, this month's exports volumes are at their highest point in the last 12 years. The second highest was October 2015, when the garlic export volume reached 135,100 tons.
Indonesia is China's biggest garlic export market, with annual export volumes consistently reaching approximately 450,000 tons, representing about 25% and 20% of China's garlic export volume and value, respectively. According to customs statistics, in 2019 Indonesia imported 465,800 tons of garlic from China, an 18.7% decrease over the 2018 figure of 572,700 tons. From January to October 2020, China exported approximately 415,100 tons of fresh and cold-stored garlic to Indonesia, representing a 32.7% increase over the same period of 2019, which saw total exports of 312,800 tons.
In the final months of the year, as the international market has been stocking up on goods in preparation for the Christmas season, orders have been on the increase. However, this has not had much impact on China's domestic garlic prices, with the only observable effect being a slight price increase for low-end goods. In previous years, the approach of the holiday season has often resulted in garlic price fluctuations. This year's overseas garlic orders are arriving on time, and the volume of goods being shipped out is beginning to rise. With vigorous demand in markets such as Indonesia, garlic prices have risen slightly. Foreign markets are in the habit of stocking up goods in the lead-up to the Christmas holidays, and the comparatively high demand in Indonesia has led low-priced garlic to rise in value.
This year, many storage merchants have looked to the Christmas season as an opportunity to offload goods to foreign markets as buyers prepare for the holidays. This means that there has been ample supply on the market this year, so market demand has not led to a significant upswing in overall garlic prices as seen in the past, notwithstanding a slight price increase for average-quality and mixed-grade goods. In addition, owing to the effects of the pandemic this year, many overseas ports are short on labor to unload cargo. Insufficient supply of shipping containers [4] is also proving a serious problem, as China is currently exporting 3.5 times the number of containers as it is importing. In addition, the exchange rate of the Chinese yuan against the U.S. dollar has been continually worsening. In the EU, Chinese garlic still faces export quotas imposed on any garlic imported from outside the EU. These quotas are already proving insufficient, which has to a certain extent limited garlic demand on the European market.
Meanwhile, garlic is still trending upward in foreign markets, especially in Europe. This year, Spain's garlic harvest was hit hard by adverse weather, resulting in an output reduction of around 45%. Demand has increased significantly, especially in North America; Canada's garlic demand has doubled, while demand in the U.S. has increased by 70%. Meanwhile, China's garlic production has increased by 20–25%, giving Chinese garlic a competitive edge over garlic produced in Chile, Argentina and Mexico, whose prices have risen rapidly. In light of this, and despite the ongoing shortage of refrigerated containers, prospects for Chinese garlic exports over the next few months are still looking positive.
Image: Pixabay
This article was translated from Chinese. Read the original article [5].