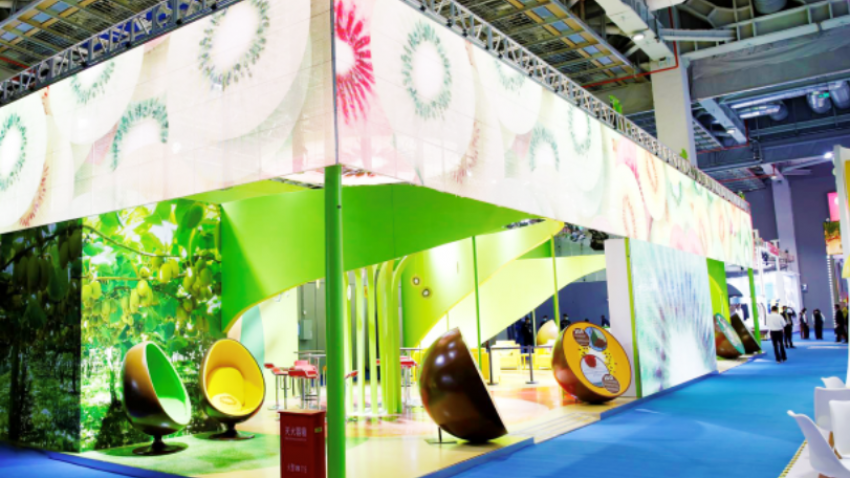 New Zealand's Zespri [3], the world's leader in kiwifruit sales, recently made an appearance at the third China International Import Expo [4], which was held in Shanghai on Nov. 5–10. The company has attended CIIE every year since the expo's inception in 2018 in an effort to use this international forum to strengthen its relations with industrial chain partners and solidify its presence in China, especially in the post-pandemic era.
According to Daniel Mathieson, chief executive officer of Zespri International Limited, "The CIIE has been a great platform for us to reflect with many of our customers and partners about the year we have just had, but also how we are going to learn from some of the challenges we have had to overcome in 2020 and build a better season. We have much confidence that China is recovering and the market will be very strong."
This year's expo carries special significance as a global gathering in the wake of the COVID-19 pandemic, not only presenting an opportunity for Chinese businesses to begin the process of recovery but also serving as an important marker of global economic recovery. Zespri in particular has found considerable success in China, owing to its over two decades of experience in the country, benefiting from the country's continued economic expansion and increasing foreign trade.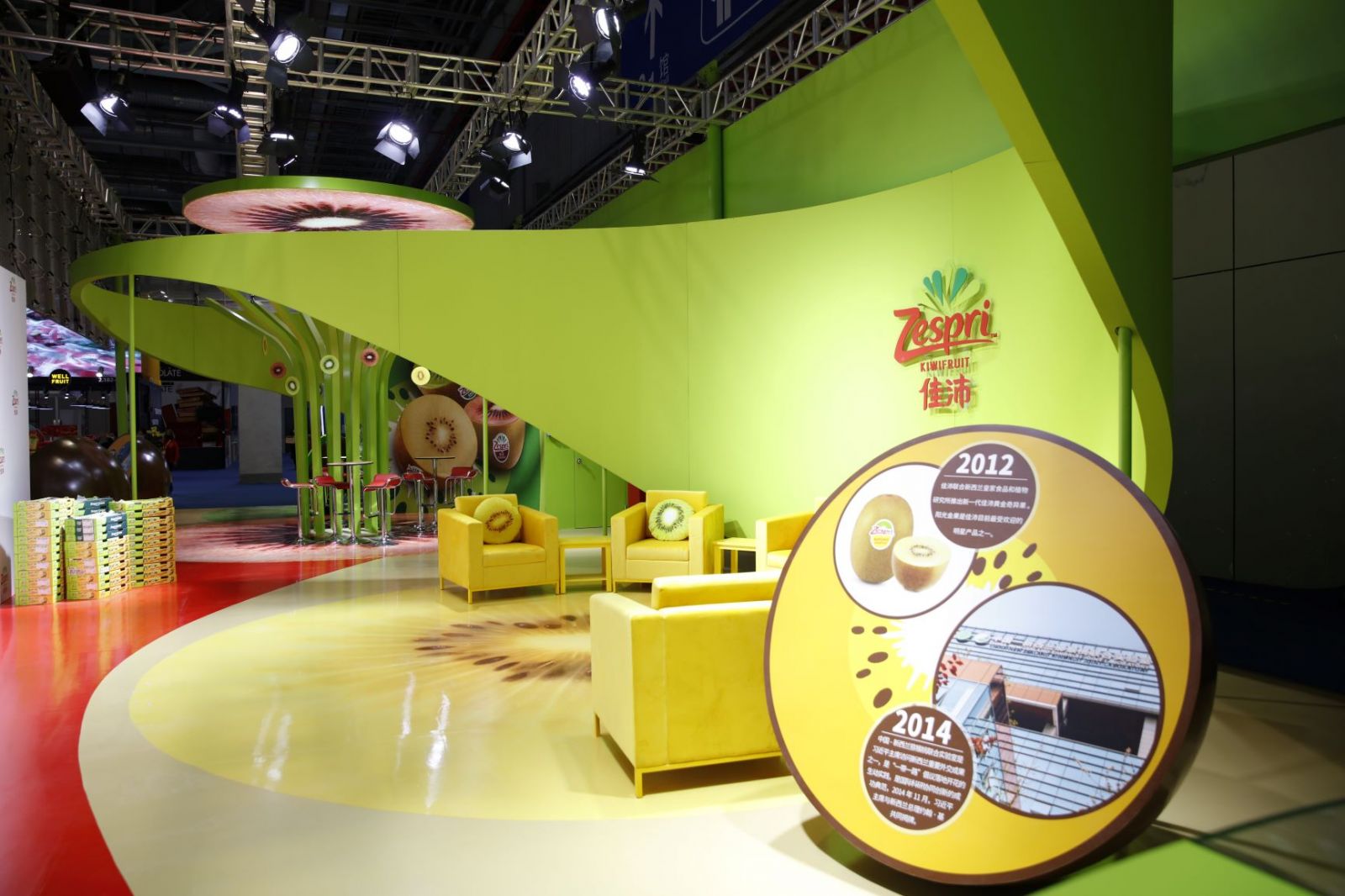 Partnerships
Since taking charge [5] of its own import operations in 2016, Zespri has made several strategic partnerships to bolster its supply chains in China, while also accelerating its development plans in the country. Last year Zespri unveiled its five-year plan, which entails shortening the gap between customers and product and sales services through continuous market expansion, attention to customer relations and diversifying sales channels.
Jiang Shijie, general manager of Zespri's China office, emphasized that the key to the company's success, especially throughout the epidemic, has been its close relationships with local partners.
New Zealand's production capacity for small containers plummeted during the pandemic, motivating Zespri to test for the first time a model in which it shipped large containers of kiwifruit to China, where the fruits were transferred to smaller packages prior to entering the market. These efforts were made possible through cooperation with Zespri's local partners starting in early April, allowing the planning and trial stages of the new model to be accomplished in a relatively short amount of time before full implementation.
Deepening presence in China
China has been one of Zespri's most important kiwifruit markets [6] ever since it entered the country. Nowadays, the company is not only a well-known name throughout China but is also looking to establish relationships with local growers [7] and industrial chain partners, further developing China's agricultural sector. To this end, the company aims to collaborate with local growers to share its management skills and experience, helping local growers to modernize their practices and increase their income levels. This is a strategy that the company has successfully implemented over the past 20 years in South Korea, Japan and Italy. Once Zespri's local Chinese partners have reached the company's production and quality standards, China will become one of the company's most important production bases in the Northern Hemisphere.
Zespri has been looking to boost its name recognition in China, recently rebranding itself [8] in an effort to attract more customers. The company also made a name for itself by becoming both the first New Zealand company and the first fruit enterprise to make it onto the city of Shanghai's list of key protected trademarks, not only significantly boosting the company's reputation but also strengthening its intellectual property protections.
The company announced at the expo that it will be rolling out sales of its new variety of red kiwifruit [9] in China next year. This variety not only promises a new flavor experience for consumers but is also high in naturally occurring anthocyanins, which have been shown to possess antioxidant and antimicrobial properties.
Images: Zespri
This article is based on a Chinese article. Read the original article [10].