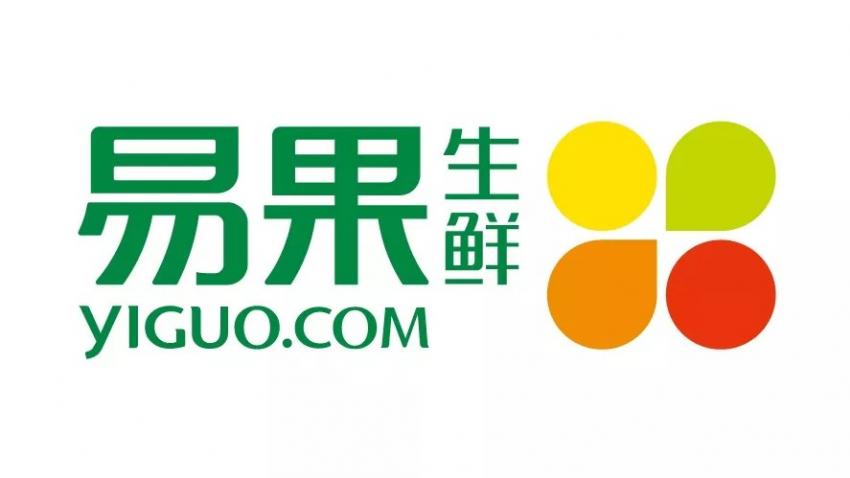 According to a report published on Oct. 13 in Singapore's Chinese-language newspaper Lianhe Zaobao, Shanghai Yiguo E-commerce, Shanghai Yunxiang Supply Chain Management and ExFresh (Anxianda) filed for voluntary bankruptcy and reorganization on July 30. Yiguo Fresh, Shanghai Yunxiang Supply Chain and ExFresh all previously operated out of the same premises — Yunxiang Supply Chain was Yiguo Fresh's upstream procurement company, while ExFresh was a cold chain logistics company also under the banner of Yiguo Fresh.
On July 30, 2020, the Shanghai No. 3 Intermediate People's Court accepted three cases of bankruptcy and restructuring filed by Shanghai Anxianda Logistics Technology Co. Ltd., Shanghai Yunxiang Supply Chain Management Co. Ltd. and Shanghai Yiguo E-commerce Co. Ltd. On Sept. 4, 2020, the court subsequently announced on the national company bankruptcy and restructuring news website that the cutoff date for declaration of creditors' rights in the aforementioned cases would be Oct. 19, 2020.
The ruling noted that, according to financial reports submitted by Yiguo, as of June 30, 2020, Yiguo had total assets valued at 3.43 billion Chinese yuan (including 2.1 billion in foreign investments) and total liabilities of 2.3 billion yuan, leaving net assets of approximately 1.26 billion. However, the main assets all take the form of long-term equity investments in the subsidiary companies and accounts receivable, and given that the main subsidiaries — ExFresh (with foreign investment of 317 million yuan) and Yunxiang (with foreign investment of 287 million yuan) — have already filed for bankruptcy and restructuring, these assets would be difficult to liquidate and recover. Because of the company's critical inability to repay its debts, Yiguo has already faced almost 50 lawsuits and its bank accounts and equity shares in the subsidiary companies have been seized or frozen.
Yiguo E-commerce was founded in 2005, ultimately becoming a prominent fresh food brand under the banner of Alibaba. Chinese e-commerce giant Taobao China Software Co. Ltd. was the majority shareholder in Yiguo with a 16.5% share, while the next largest shareholder was Zhang Ye, one of Yiguo's original founders, with 13.9%. The third and sixth largest were Alibaba.com Hong Kong Ltd. and Alibaba (China) Network Technology Co. Ltd., holding shares of 11.8% and 6.9%, respectively.
As one of the earliest pioneers of the "fresh produce plus e-commerce" model in China, Yiguo Fresh weathered plenty of competition and change in China's domestic fresh produce industry. During 2013–2017, the company obtained seven rounds of financing, though there was no news of further financing after 2017. On Dec. 24, 2018, Alibaba announced that it was handing over the operation [3] of Tmall Supermarket Fresh from Yiguo to Hema Fresh. In July 2019, ExFresh announced that it would no longer be providing fresh produce supply chain services to Cainiao and Tmall. In December 2019, most of the products on Yiguo Fresh's Wochu ("My Kitchen") app were displaying as unavailable or out of stock, and the customer service phone line was going unanswered. The Shanghai Changning District Court listed Yiguo E-commerce as having failed to fulfill court orders. In January of 2020, Yiguo's equity shares and other investments were frozen, to the sum of around 10.3 million yuan.
According to reports, the bankruptcy and restructuring of this trio of companies has also impacted Singaporean fruit and seafood distributor SunMoon Food, a 59.9% share in which is owned by Yiguo Foods, of which Shanghai Yiguo E-commerce is the ultimate holding company. The subsidiary SunMoon Food released a statement regarding the bankruptcy on the morning of Oct. 12, and stocks had already fallen by 22.5% by the end of the morning trading session. The company has temporarily suspended operations.
Image: Yiguo
This article was translated from Chinese. Read the original article [4].