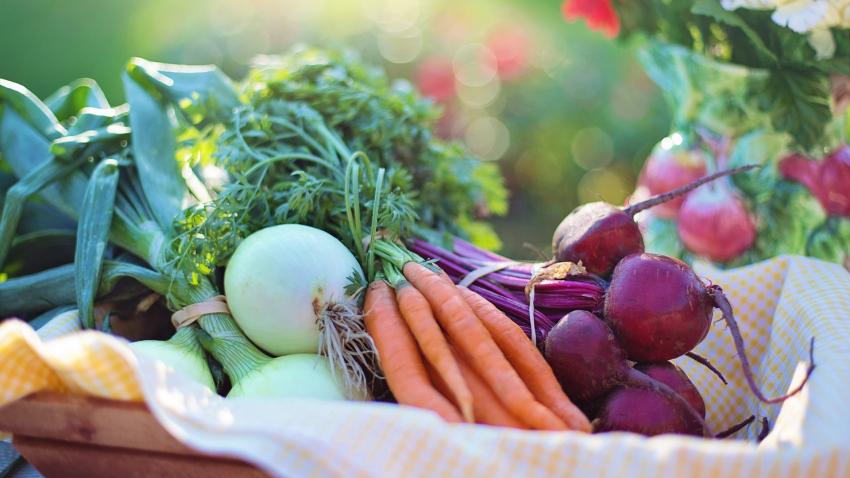 While 2020 has seen many disruptive changes in the produce industry and the wider world, these sudden changes are happening against a background of broad, ongoing global shifts. The Produce Marketing Association [3] recently conducted a study in partnership with cultural consultancy sparks & honey [4], posing the question, "what are the global shifts in culture that will impact the growth and consumption of produce?" Using sparks & honey's "cultural intelligence platform" to synthesize data from a broad range of sources, five global shifts were identified.
On Sept. 30, the PMA held a virtual town hall event titled "The Future of Global Produce Consumption" to discuss the findings of the study and how the produce industry can apply these learnings to adapt and identify future opportunities. PMA's Chief Strategy and Membership Officer Lauren M. Scott hosted the panel with several industry leaders to hear their takes on these cultural shifts.
"Globalization 4.0"
Our concept of globalization is evolving, and the PMA study noted a shift toward "hyperlocalism" when it comes to produce growth and consumption. Consumers are shifting toward locally produced, personalized food products, resulting in a need to rearrange supply chains.
Elizabeth Nardi, CEO of the Organically Grown Company [5], noted how the novel coronavirus pandemic has contributed to this shift. "I think part of what's happened in COVID-19 with the breakdown of much of the supply chain is a real desire to understand where our food comes from," said Nardi. This has led to a growing emphasis on the provenance of food and on supporting local communities and growers.
Population Diversification
Global shifts don't happen in a vacuum — this growing consumer emphasis on locally sourced, ethical foods has been a contributing factor in diversifying personal diet needs. Consumer focus is shifting toward fresh, organic, plant-based foods, with a "wellness mindset" becoming more dominant.
According to Nardi, 82% of U.S. households are now purchasing organic items, with 35% committed to buying organic produce regularly. Sharon Foo, managing director of sparks & honey, also notes that with many countries now facing the effects of an aging population, food is being increasingly looked at for its health benefits, with a focus on preventative wellness.
Marc Oshima, the co-founder and CMO of AeroFarms [6], noted that people were increasingly looking across borders to the eating habits of other cultures to provide solutions for these changing needs.
Precision Technology
With the threat of climate change increasingly at the forefront, food biotechnology is becoming a favored solution to a number or challenges. According to the PMA report, advanced technologies can be used to "improve food production, retail and commerce, as well as optimize human health and agricultural performance."
Oshima provided some examples of the ways in which this is already playing out. Collaboration with chefs and the restaurant industry means that now "menu development is starting all the way back at the farm," with the ability to optimize plants according to consumer needs. New technology can now also make certain types of produce available throughout the year, reducing the need to import them.
Climate Adaptation
With future food supply threatened by issues of water scarcity, soil depletion, pollution, carbon emissions and biodiversity loss, innovation is not only vital for ensuring food security but can also contribute to reversing these effects.
Nardi emphasized that organic and regenerative agriculture, carbon sequestration and sustainable packaging are all vital factors in combating climate change.
Innovation in this area often comes from surprising angles. Plant-based technologies in other industries can provide a potential new customer base for the produce industry — for example, Reebok recently released a plant-based running shoe, and Ikea is making inroads with mushroom-based packaging. Looking to other industries can be a valuable way to see these macro trends with fresh eyes and identify opportunities, said Scott.
Accelerated Urbanization
The rapid growth of megacities is also driving changes in the retail and agriculture sectors — dense urban populations increase the demand for produce, while simultaneously displacing farmland. The key question, as Oshima puts it, is "how do we put the food where the people are?"
Solutions will involve diversifying the supply chain, creating a greater connection to the local community through models such as indoor farming, pre-ordering by selling partners, and small-scale production formats, such as growing produce in empty lots, on rooftops, and in schools. Flexibility from retailers will also be important for making these small-scale enterprises feasible.
Urbanization is also likely to impact marketing messaging, said Foo, with the emphasis shifting to fast, easy, time-saving solutions.
How can the industry apply these learnings?
Wyard Stomp, VP of sales and marketing at Driscoll's [7], has some advice on how to implement these insights. One key to understanding and adapting to these global trends is to look at how they are manifesting across different global markets. He emphasizes the importance of taking the time to understand "what's under the hood" when it comes to data — what's really driving the trends?
For those in sales and marketing, says Stomp, it's vital to distill these insights into actionable strategies for your organization. He advises to always be looking at least 3–5 years ahead with your strategy, to identify opportunities based on the data and review your strategy annually to align with them.
In addition, the other speakers on the panel emphasized the need to always be educating oneself — looking to other industries, reading, getting out to the "frontline" and talking to growers, cashiers and restaurants.
The discussion around the produce industry today will continue at this year's upcoming virtual PMA Fresh Summit [8]. The summit will be held online during Oct. 13–15 and will feature a presentation on the state of the industry by PMA's CEO Cathy Burns.
Image: Pixabay