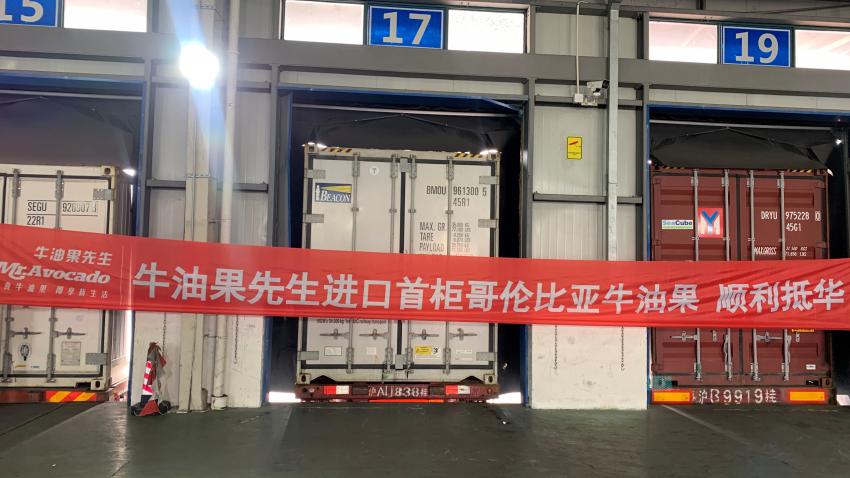 On July 1, the first shipment [3] of Colombian Hass avocados arrived in Shanghai after a month-long voyage. After quarantine, the 23 tons of fruit were released to the importer Mr. Avocado [4] for ripening. This shipment set out from the Port of Buenaventura in Colombia on May 28.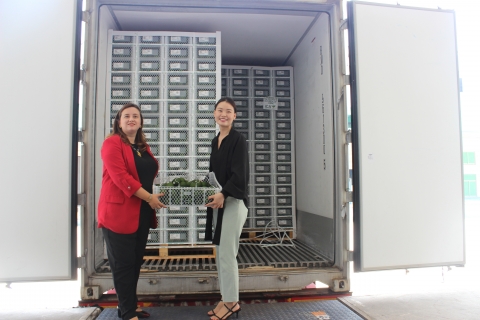 On Dec. 13 last year, Chinese customs announced that Colombian avocados were formally approved for import. Besides Colombia, other countries that have received permission to export [5] avocados to China include the U.S., the Philippines, Mexico, Peru, Chile, New Zealand and Kenya (for frozen avocados).
Shanghai Huizhan International Trade Co. Ltd. assisted Mr. Avocado in the customs clearance process. The company's vice general manager Gong Jun told Produce Report that this first batch of avocados attracted attention from both Colombian authorities and Shanghai customs, and that with the support of Shanghai customs the fruits completed the requisite inspection and quarantine protocols in only three days.
In addition to testing for COVID-19, customs agents also generally conduct a full set of tests for pests and pesticide residues on newly imported fruits, all of which this shipment passed smoothly.
Throughout the voyage, the avocados were maintained in refrigerated shipping containers at 6 degrees Celsius. After clearing customs, they were sent directly to Mr. Avocado's specialized ripening warehouse before heading to their final retail destinations.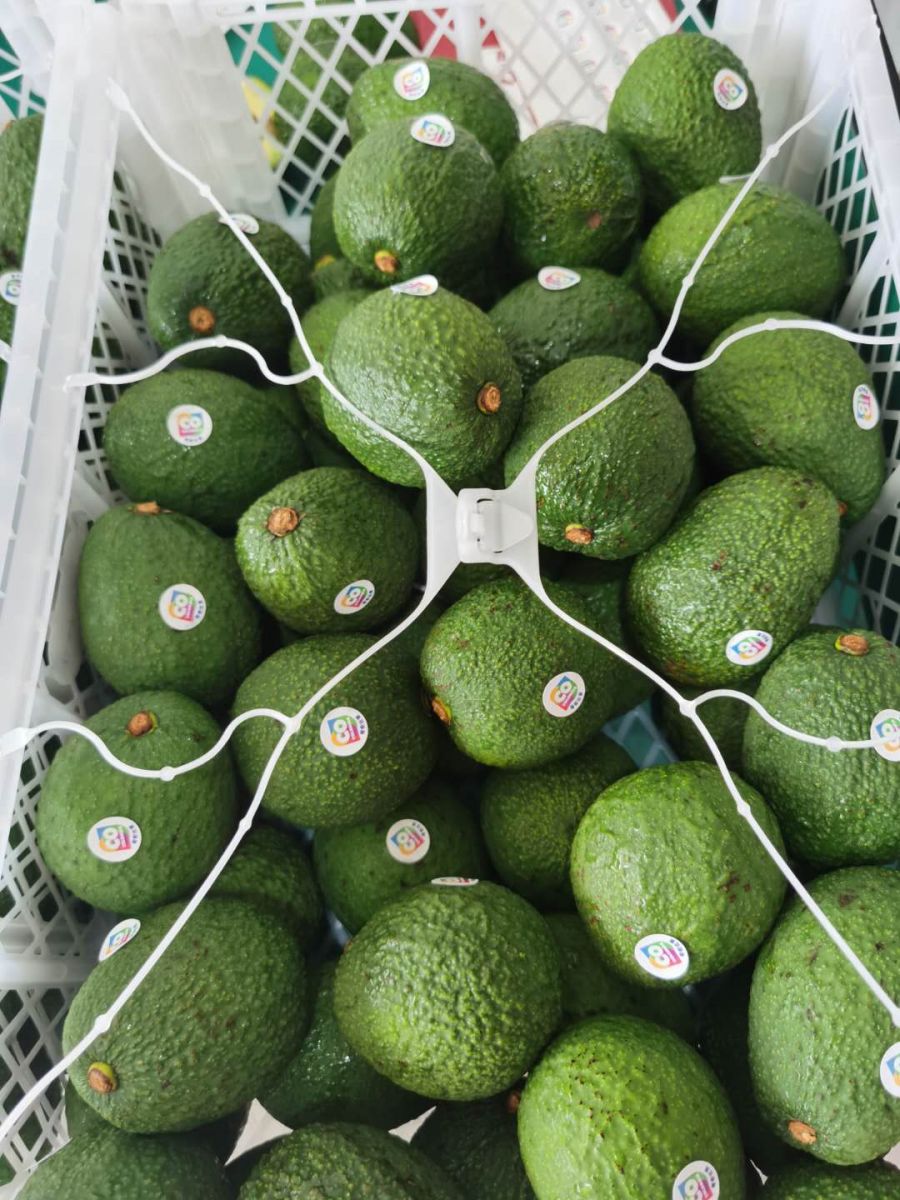 Colombia is the fourth largest producer of Hass avocados and has massive development potential, with numerous ports and shipping lines. The growing area for Hass avocados has increased again this year, and the fruit's export potential has attracted substantial attention. With a production area that has increased from 5,200 hectares in 2010 to 13,500 hectares in 2015, the Colombian avocado sector is still growing under a surge of foreign investment.
Images: Shanghai Huizhan International Trade Co. Ltd. (main image), Mr. Avocado (body images)
This article was translated from Chinese. Read the original article [6].