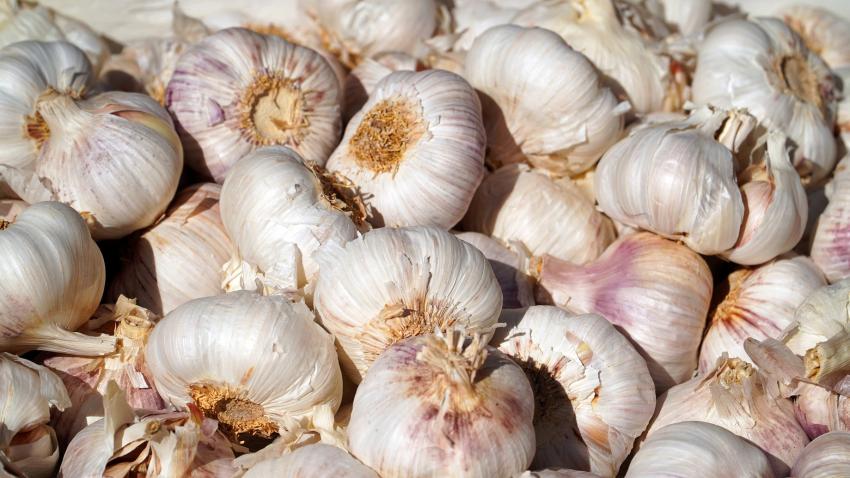 At the same time that Chinese garlic prices were falling during the first half of 2020, export volumes were rising rapidly. According to customs statistics, the garlic export volume between January and May reached 912,700 tons with a total value of $1.097 billion, corresponding to year-on-year increases of 45.8% and 59.2%, respectively, relative to last year [3]. In May alone, the export volume reached 305,000 tons, setting a new ten-year high.
Fresh and refrigerated garlic witnessed the largest growth with a total export volume of 796,000 tons between January and May, a year-on-year increase of 51.3%. Meanwhile, exports of dried garlic reached 91,300 tons, corresponding to a year-on-year increase of 17.5%, whereas exports of frozen, brined and pickled garlic were low, with volumes relatively stable or lower compared to last year. As such, it can be seen that fresh and refrigerated garlic were the primary drivers for this year's export growth, particularly in May. The export volume for fresh and refrigerated garlic in May was approximately 281,100 tons, corresponding to a year-on-year increase of 156.9% compared to last year's 109,400 tons and a monthly increase of 75.4% compared to April's 160,300 tons. This makes May's export volume the highest of the past ten years [4], while the export value reached approximately $215 million, an 88.3% increase compared to last year's $114 million. With respect to export destinations, the top three markets for fresh and refrigerated garlic were Indonesia at 162,200 tons, Vietnam at 25,800 tons and Bangladesh at 11,100 tons.
The majority of the garlic originated from Jinxiang county in Shandong province, a key exporting region. Garlic exports from Jinxiang county surpassed 550,000 tons between January and May, corresponding to a year-on-year increase of 81.7% and accounting for 60.7% of all of China's garlic exports. As a mainstay of the region's economy, the garlic industry has received substantial government support. To bolster garlic exports, Jining Inland Port was established in Jinxiang county as the first customs trade facilitation service center, not only speeding up the export process but also reducing costs; shipping times can be reduced by two days, while businesses can save 800–1,000 Chinese yuan ($114–143) per shipping container. Jinxiang county has also established tax refund standardization services for the garlic export industry. Customs declaration, inspection and tax refunds are all associated with minimum time limits. Furthermore, to facilitate the international garlic trade, businesses involved in garlic production have established overseas garlic warehouses where international orders can be directly collected, helping to improve issues regarding time and quality.
The rise in Chinese garlic exports can primarily be attributed to several factors. First, the drop in garlic prices has stimulated the export market. After the newest harvest of garlic went on the market in May, prices consistently fluctuated around the low end. By the end of May, garlic prices had fallen by almost 60% from April. The fall in domestic prices also dragged down export prices, which in May reached $877.47 per ton, a decrease of 15.9% compared to last year's price of $1043.73 per ton and 34.6% less than April's price of $1342.46 per ton. This price drop significantly boosted overseas consumer demand. The import policies of other countries have also been relaxed, directly improving garlic exports. For example, in March, Indonesian officials implemented temporary measures to abolish garlic import quotas so as to ensure a steady supply. The Indonesian market is the final destination for one-quarter of China's exported garlic. The cancellation of import quotas has brought about massive economic opportunity. Amid the COVID-19 pandemic, the demand for garlic has also increased dramatically in overseas markets such as the U.S. and Australia owing to claims on social media that garlic may possess antiviral properties.
Image: Pixabay
This article was translated from Chinese. Read the original article [5].