Since Beijing reported its latest outbreak on June 11, COVID-19 cases related to the Xinfadi wholesale market [3] have continued to rise. The market suspended operations on June 13 with all business operations being moved to temporary locations. Since then, numerous other wholesale produce markets in Beijing have completely or partially suspended operations, while other markets throughout China have also felt the outbreak's impact to varying degrees.
To investigate how wholesale markets and businesses are responding to this latest outbreak, Produce Report interviewed a long-time figure at Shanghai's Huizhan Fruit and Vegetable Market, as well as Li Zhixue, executive manager of Berda Fruit Co. Ltd. [4] at Guangzhou's Jiangnan market.
On June 16, Shanghai's Huizhan market issued a notice to re-implement the market's strictest epidemic control measures. The notice also indicated that the market has traced people who were in contact with the Xinfadi market and imposed strong control measures, including requiring all workers to wear masks and undergo temperature checks. Those who have been in contact with the Xinfadi market have undergone two nucleic acid tests and been quarantined. Retail stalls should be limited to one worker, and all personnel should maintain a distance of at least one meter from others and sanitize surfaces frequently. Every company must report which workers are assigned to work each day, while online shopping and working from home are being encouraged.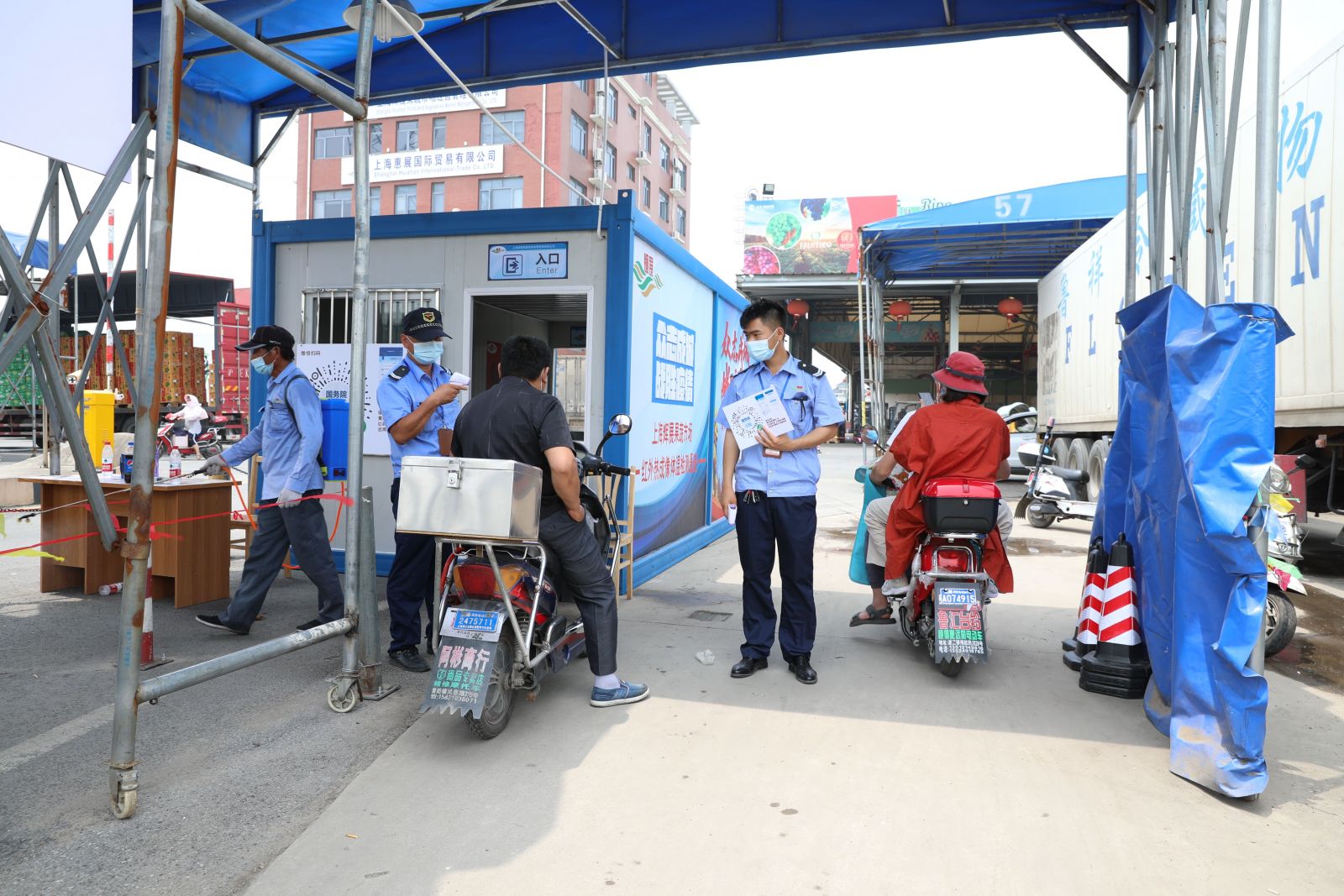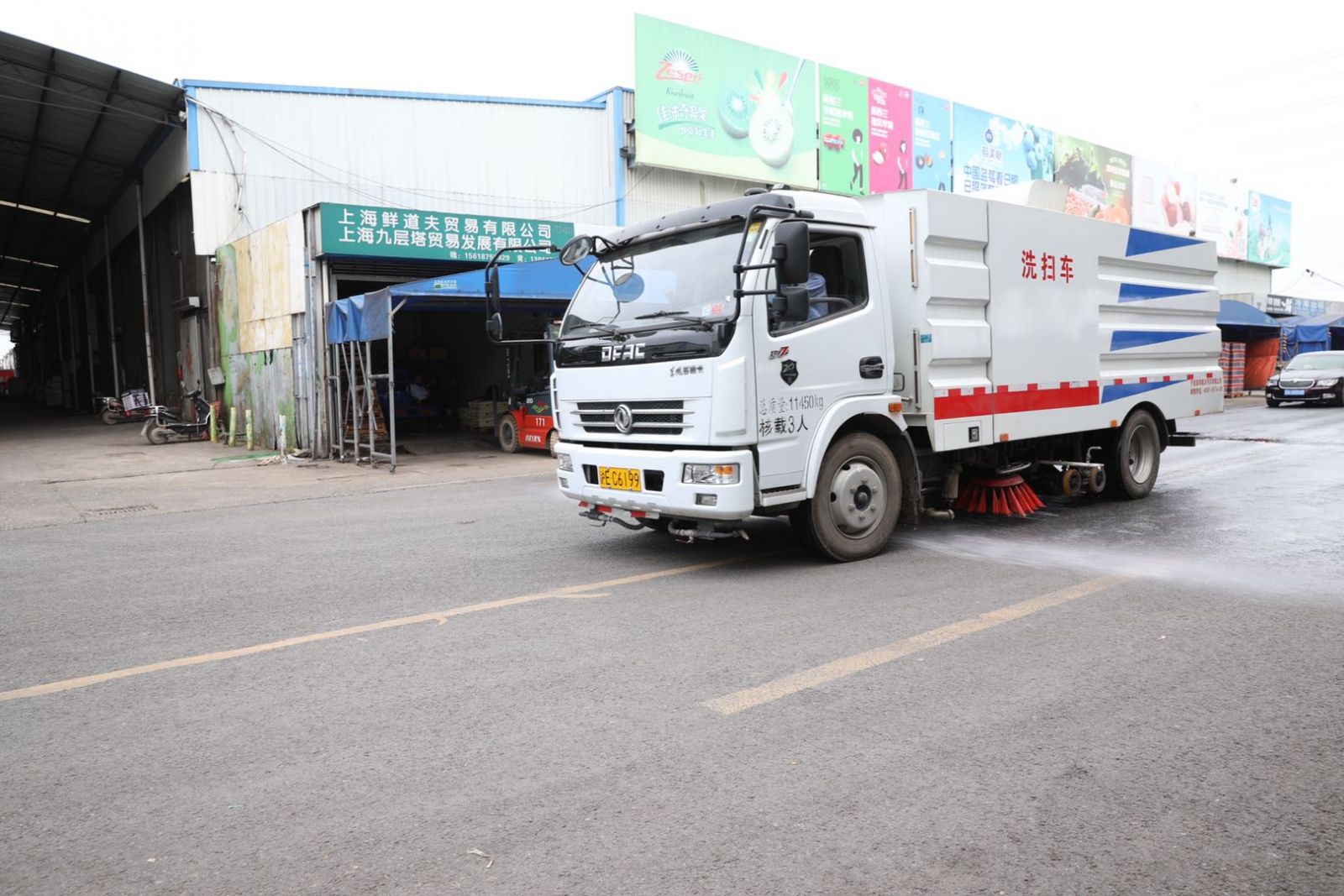 Produce Report also learned that customs authorities across the country have strengthened COVID-19 testing for imported fruits, meats, seafood and other imported goods. Shanghai is no exception.
Customs authorities have also carried out randomized testing on samples of fruits imported by air, such as U.S. cherries and Thai durians. Most testing takes approximately 6 hours, although it can sometimes require 1–2 days. The scope of imported items being tested is large, including but not limited to meats, seafood, fruits, vegetables and industrial goods. Between June 11 and June 17, customs tested a total of 32,174 samples, all of which returned negative.
For the businesspeople working at these markets, the pandemic has brought numerous challenges since the beginning of the year. Berda Fruit Co. Ltd. specializes in importing fresh fruits from South Africa, Chile, Peru and Egypt. Executive Manager Li provided the latest overview of the situation at Guangzhou's Jiangnan Market following the Xinfadi outbreak.
According to Li, the Xinfadi market is one of his company's most important distribution points. After the outbreak, however, the company proactively curtailed shipments there, only shipping strictly by demand. Consequently, the company's shipping volume to the market has dropped by over 50% relative to the same period last year.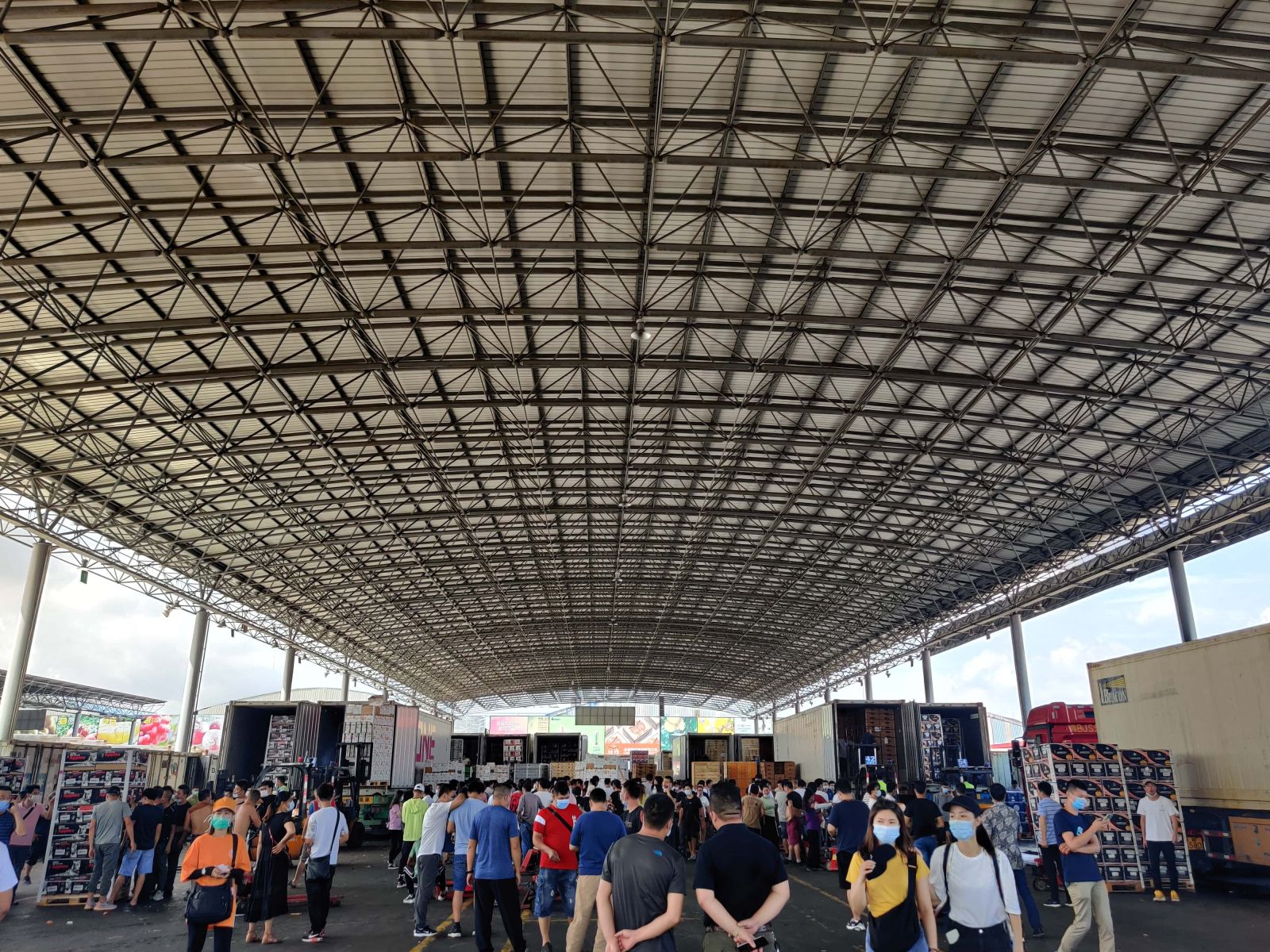 Looking to the overall situation this year, Li is not optimistic. Although there have been several good points, they were all short-lived. For example, prices for Egyptian oranges fell this year to 40–50 Chinese yuan ($5.65–7.06) per case, and although they have started to stabilize, they are still running at a loss.
Different types of fruit have been affected differently by the pandemic. Grapes and oranges have suffered a greater impact owing to the large incoming shipments coupled with falling demand. On the other hand, plums and kiwis have not been affected as heavily as a result of smaller shipment sizes and stable demand.
As far as logistics go, thus far ocean freight and domestic shipping have not been greatly affected.
In response to the possibility of the "normalization" of the pandemic, Li indicated that his company would reduce shipping volumes and increase domestic delivery services. "For the future, I still believe in the awareness of the government, the country and the Chinese people. I believe that we will strongly come together to defeat the epidemic."
Images: Huizhan Fruit and Vegetable Market (main image, body images 1 and 2), Berda Fruit Co. Ltd. (body image 3)
This article was translated from Chinese. Read the original article [5].