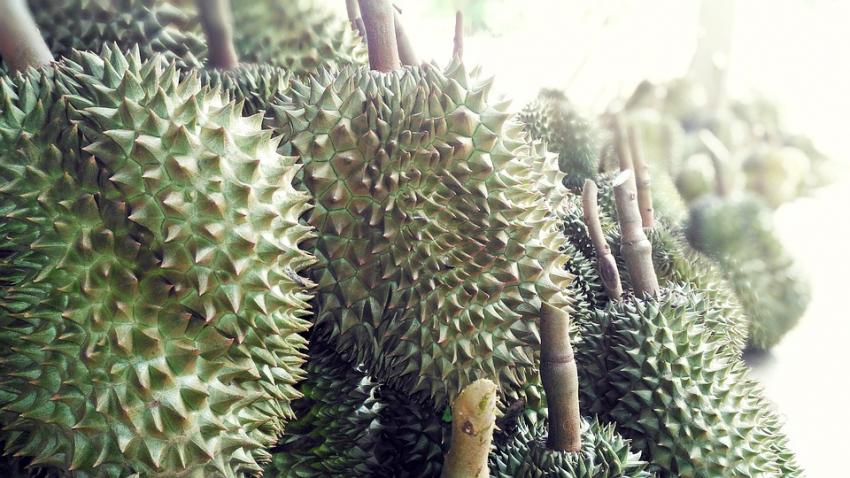 According to a news report on CCTV.com, Auramon Supthaweethum, director general of Thailand's Department of Trade Negotiations, said on May 27 that Thailand had exported $567 million worth of durians to China in the first four months of 2020, corresponding to a 78% year-on-year increase in value. In the meantime, Thailand's durian exports to the global market also displayed strong momentum. Between January and April, the total export value reached $788 million, corresponding to 30% growth compared to the same period of last year.
These figures indicate that Thailand remains the world's largest durian supplier, with exports largely unaffected by the recently approved market access of frozen whole Malaysian durians [3] to China.
As to the driving factors behind the noticeable growth in Thai durian exports, Supthaweethum highlighted the benefits brought by free trade agreements. To date, Thailand has established such agreements with 18 countries and regions, including China, Hong Kong, Japan, New Zealand, Peru and the nine other ASEAN member states.
Moreover, even prior to the beginning of the current harvest season, groups of Chinese fruit dealers had already visited Thai durian orchards [4] and placed their orders. As the supply season actually kicked off, the nationwide lockdown in China due to the COVID-19 epidemic was already drawing to a close, thus having minimal impact on sales of Thai durians. In the long run, the market outlook [5] for Thai durians in China remains promising.
In 2019, Thailand exported approximately $1.46 billion worth of durians to overseas markets, with China, Hong Kong and other ASEAN nations accounting for 98% of the export volume.
Image: Pixabay
This article was translated from Chinese. Read the original article [6].