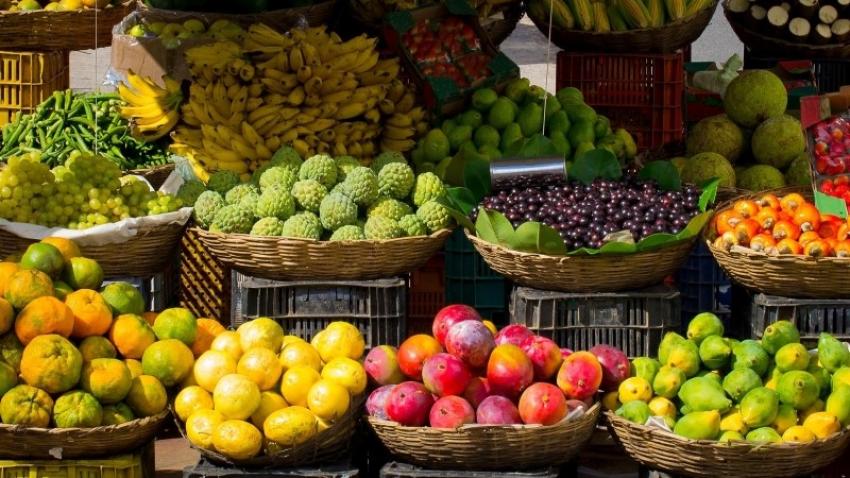 After several years of consistent growth, Thailand's fruit exports are currently feeling the impact of the COVID-19 pandemic. According to customs data, Thailand exported more than $255 million worth of fruits and nuts to China in the first two months of this year — a staggering 23.1% decrease relative to last year. Exports of several major fruit varieties to China have fallen significantly, among which mangosteen exports were hit the hardest with an 88.8% year-on-year decrease to a value of $8.85 million. Similarly, banana and coconut exports were down by 44.8% ($1.95 million) and 38.1% ($14.5 million), respectively, and even durian exports — which saw 50% growth last year — decreased by 10.1% ($6.58 million). Among the major fruit export categories, only longans displayed growth, with a value of over $125 million, a 25.1% increase relative to last year.
According to Thai media sources, fruit exports are expected to continue feeling the effects of the pandemic for some time. Exports of Thai mangos and bananas, which are about to come into season, will face considerable challenges. Total losses are expected to reach hundreds of millions of Thai baht (millions of U.S. dollars). According to data from the Thai Ministry of Commerce's Department of Internal Trade, domestic mango and banana prices have already begun to fall as a result of the pandemic. For example, the price of bananas has fallen by 10 baht per bunch, whereas that of Japanese fiber bananas (Musa basjoo) has dropped by 5 baht. Likewise, the prices of both nam dok mai mangos and green mangos have fallen by 10 baht per kilogram. Even the price of durians — the "king of fruits" — which sold for as much as 140–150 baht per kilogram in recent years, has fallen to 100–120 baht per kilogram. China is the largest market for Thai durians. However, China is currently rebuilding its economy [3] following a country-wide lockdown, while Thailand remains under lockdown. Therefore, the decrease in Chinese demand coupled with logistical challenges is expected to impact orders of Thai fruit for the near future. Last year, Thailand's durian exports alone generated over 50 billion baht ($1.54 billion) in revenue.
Some media outlets have estimated that Thailand's fruit exports to China may have decreased by 2 billion baht ($61.6 million) in the first quarter of 2020. To mitigate this decrease in exports, Thailand's Ministry of Agriculture and Cooperatives aims to introduce a plan to stimulate domestic fruit consumption. The ministry estimates that this recession will extend into the second half of the year, and as the harvest season is from April to September, it is calling for the government to employ a national network of cooperatives to encourage domestic fruit consumption. The cooperative network will receive a budget of 441 million baht ($13.6 million) to subsidize the distribution of domestically grown fruit to consumers. It will collaborate with growers to send fruits to buyer cooperatives in various regions in an effort to reach more consumers. It is estimated that approximately 200,000 metric tons of fruit will be sold during the first half of the year. Fruit orchards will also roll out agricultural tourism initiatives and hold product exhibitions focusing on fruit sales, such as the "Eastern Fruit Festival."
The 441 million baht in subsidies for this project will be used to cover logistical costs such as management fees and packaging for shipments between the source and destination cooperatives. The Ministry of Agriculture and Cooperatives has stated that it will continue to take measures to curb falling fruit prices. At the same time, the cooperative system will broaden distribution channels while playing an important role in the continuous monitoring of fruit prices.
Image: Pixabay
This article was translated from Chinese. Read the original article [4].