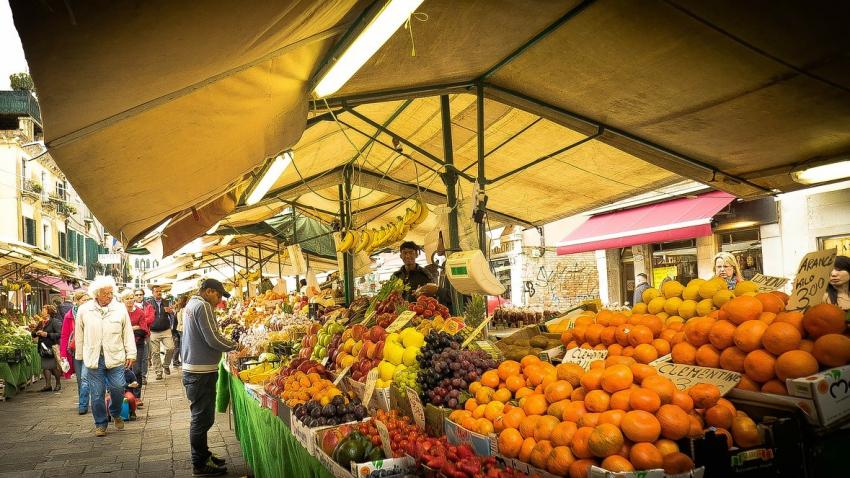 As the coronavirus situation [3] in China subsides, roads are being re-opened, markets are recovering and the fruit trade is gradually rebounding. Recent traffic restrictions have resulted in shortages of many goods, and sellers are now rushing to restock their shelves. As a result, fruits are being shipped quickly and in large volumes, leading to a steady rise in prices. According to local reports, the prices of staple fruits such as apples, pears, bananas and citrus have increased by varying degrees.
After a prolonged downward trend, the price of apples has now stabilized, and numerous other fruits have even increased in price. Most growing regions are currently focusing on producing mid-to-low-range fruits, and prices remain stable. However, the production of high-end fruits in Gansu province's Jingning and Qin'an growing regions has been affected by shortages, and consequently prices are going up. Shandong's Xixia growing region has remained stable overall, as its main produce is mid-to-low-range fruits. Prices are also stable in Shaanxi province's Luochuan growing region, which also relies primarily on trading low-priced goods.
Prices in pear-producing regions such as Hebei and Shaanxi provinces have generally increased compared to early February owing to the recent increase in domestic orders. Likewise, banana prices have also seen a steep increase due to shortages.
However, after last week's round of restocking, the market has witnessed a sudden decline in enthusiasm because of the relatively high prices and costs of ordering. The good thing is that transportation and labor costs are gradually returning to normal. Banana prices in Yunnan province have seen a slight drop, but the overall change was not significant.
With respect to citrus, mandarin oranges reached the end of their growing season in late February, and prices have finally rebounded. After traffic on China's highways returned to normal, the delivery speed of mandarin oranges was considerably increased. Over 90% of Liuzhou's mandarin oranges have been shipped, as have 70–80% of the mandarin oranges from Lipu, which has a later growing season.
Image: Pixabay
This article was translated from Chinese. Read the original article [4].