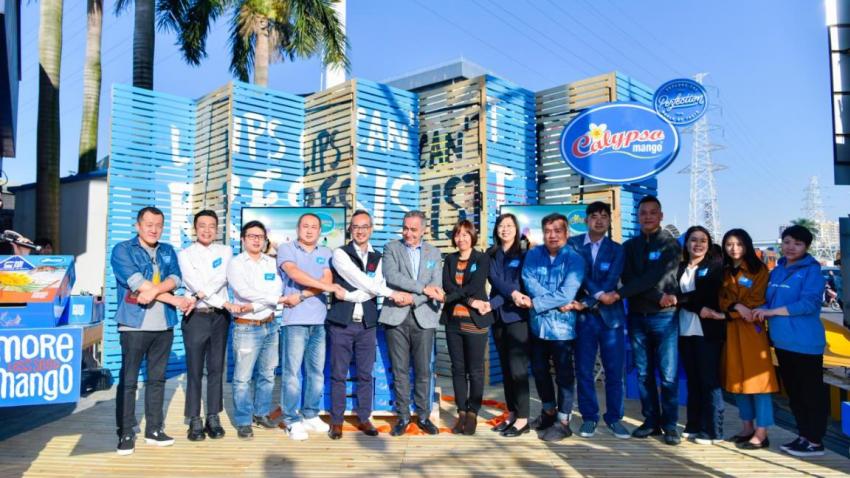 This content is sponsored by Perfection Fresh [3], an Australian family-owned produce company that is renowned for leading innovation in horticulture.
On November 22, 2019, at 7:30 a.m., Guangzhou's Jiangnan Fruit and Vegetable Wholesale Market was already bustling with scooters and trailers coming and going in various directions carrying fruits unloaded from reefer containers to be sold in numerous grocery stores around the city. What was unusual on that day was a large crowd of almost 100 people gathered at a particular section specially decorated with bright sky-blue livery. The crowd was there to witness a special ceremony announcing the arrival of this season's Calypso® mangos from Australia.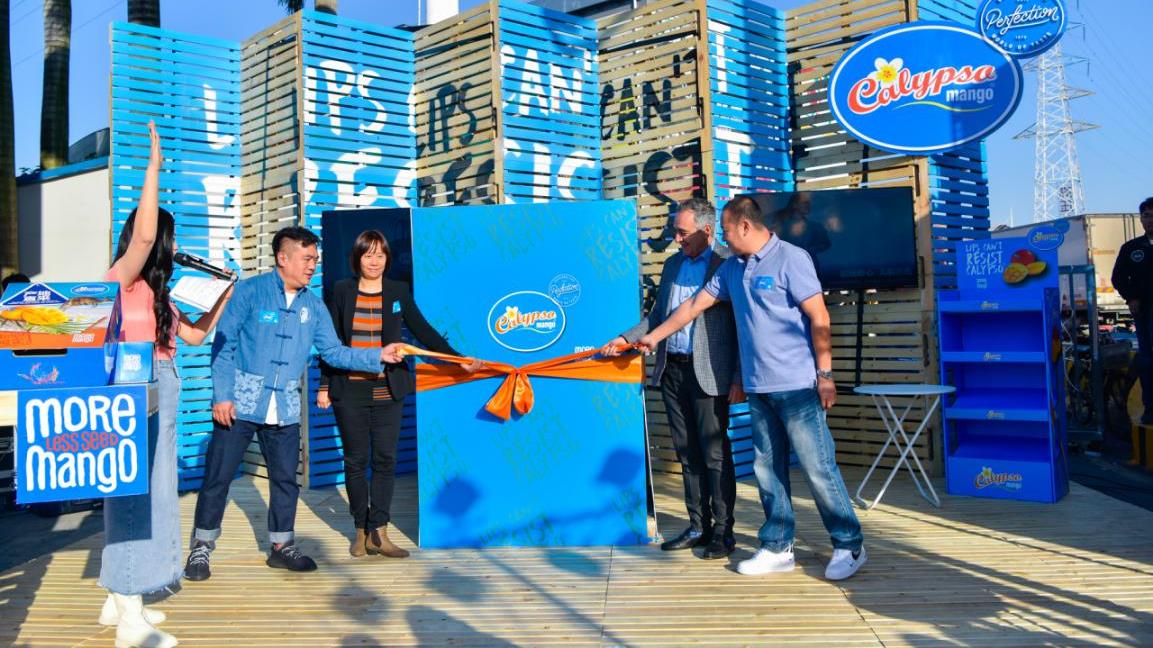 The ceremony was attended by Kathy Chen, business development manager of the Australian Trade and Investment Commission; Tequila Cao, senior business development manager at the China office of Trade and Investment Queensland; Michael Simonetta, CEO of Perfection Fresh Australia Pty. Ltd., which owns Calypso mangos; Michael Kan, general manager for Asia at Perfection Fresh Australia Pty. Ltd.; Tyson Leung, director of Backbone Trading HK Ltd.; Zhao Zhixin, director and CEO of Guangzhou Great Uni Import and Export Trading Co. Ltd., the sole agent in China for Calypso mangos; and other local business partners and wholesalers from Guangzhou.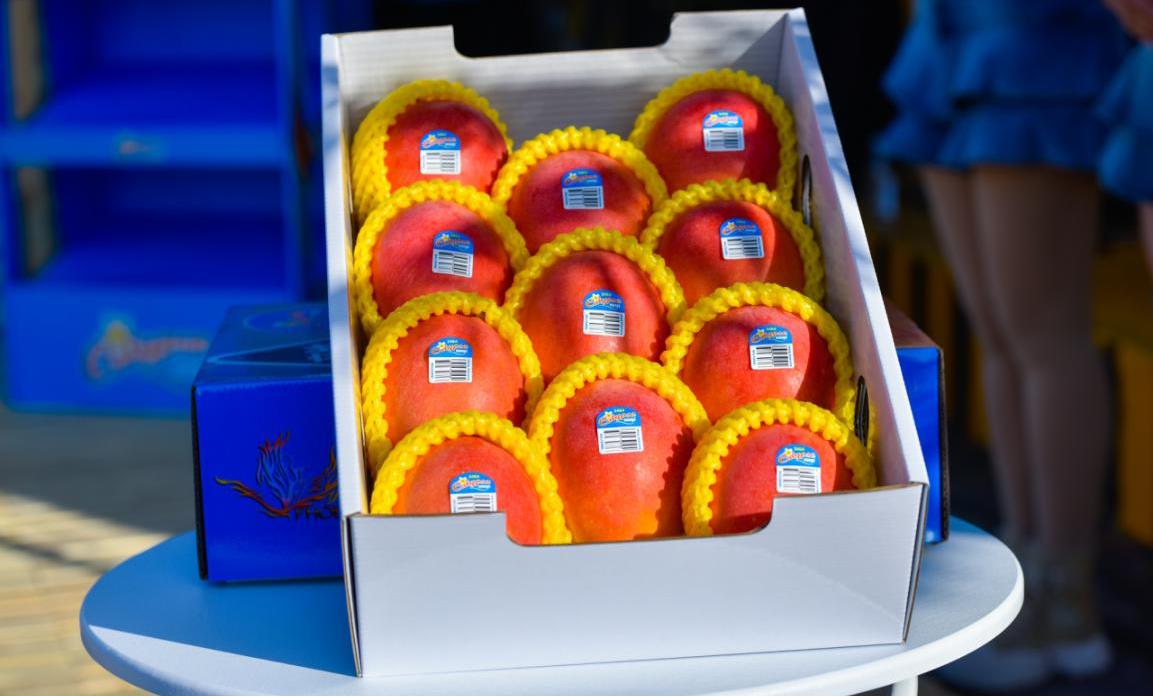 During the ceremony, Simonetta told the audience that the popularity of Calypso mangos can be attributed to their beautiful red blush, good size, and sweet and delicious flavor. They also contain smaller seeds and no stringy fibers. He reported that an estimated 100,000 cases of Calypso mangos will be sold in China during the 2019/20 season and that this volume is expected to double to 200,000 cases next season. Chen from the Australian Trade and Investment Commission said that Australian fruits have been well liked by Chinese consumers. Following the signing of a trade agreement with China in 2019, more Australian fruits are now allowed to enter China without tariffs and consequently these fruits are expected to become even more popular in China in the future.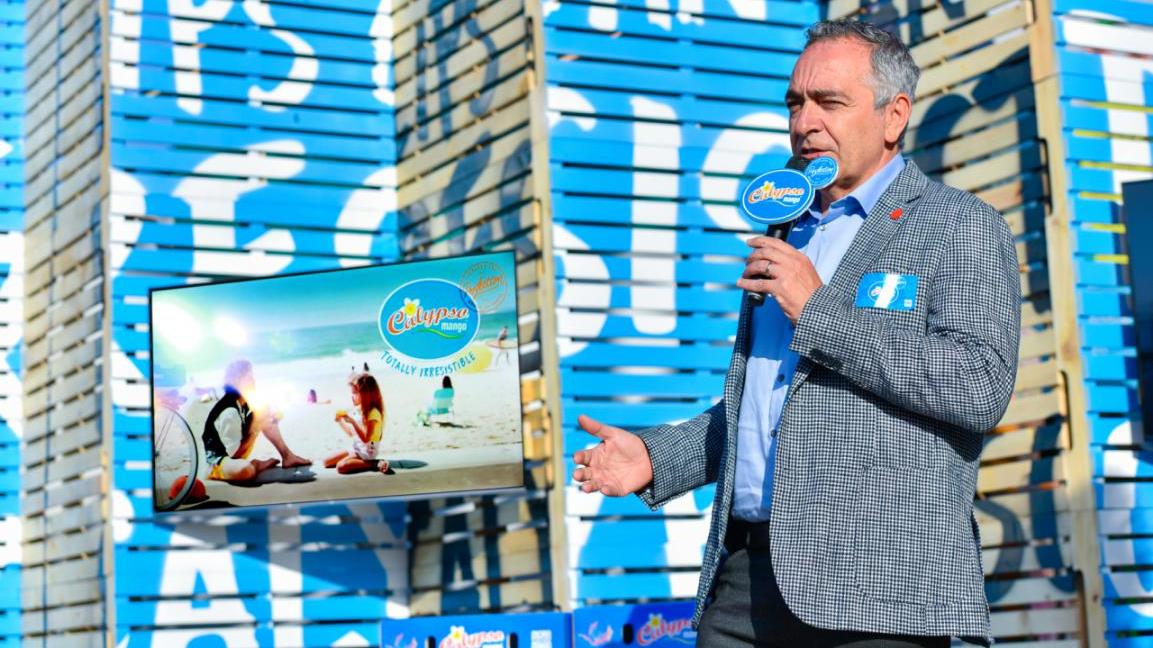 Audience members were also treated to freshly sliced Calypso mangos. In addition to enjoying the refreshingly sweet mangos, they also each received a special gift pack from the organizer and samples of whole Calypso mangos.
Before the ceremony drew to a close, Produce Report was invited to interview Simonetta, who provided further details about the important factors underlying the success of Calypso mangos, which have garnered a whopping 35% market share of all mangos sold in Australia. According to Simonetta, apart from their superior taste and vibrant color, Calypso mangos have the benefit of longer shelf life and remain firm for 7–10 days or more after ripening. Simonetta said that the tropical weather of Northern Australia, namely, Katherine in the Northern Territory, Kununurra in Western Australia and the Atherton Tablelands in North Queensland, was particularly suited for growing Calypso mangos. He also gave much credit to the passion and hard work of the strategically aligned growers, who pay special care to producing the perfect mangos.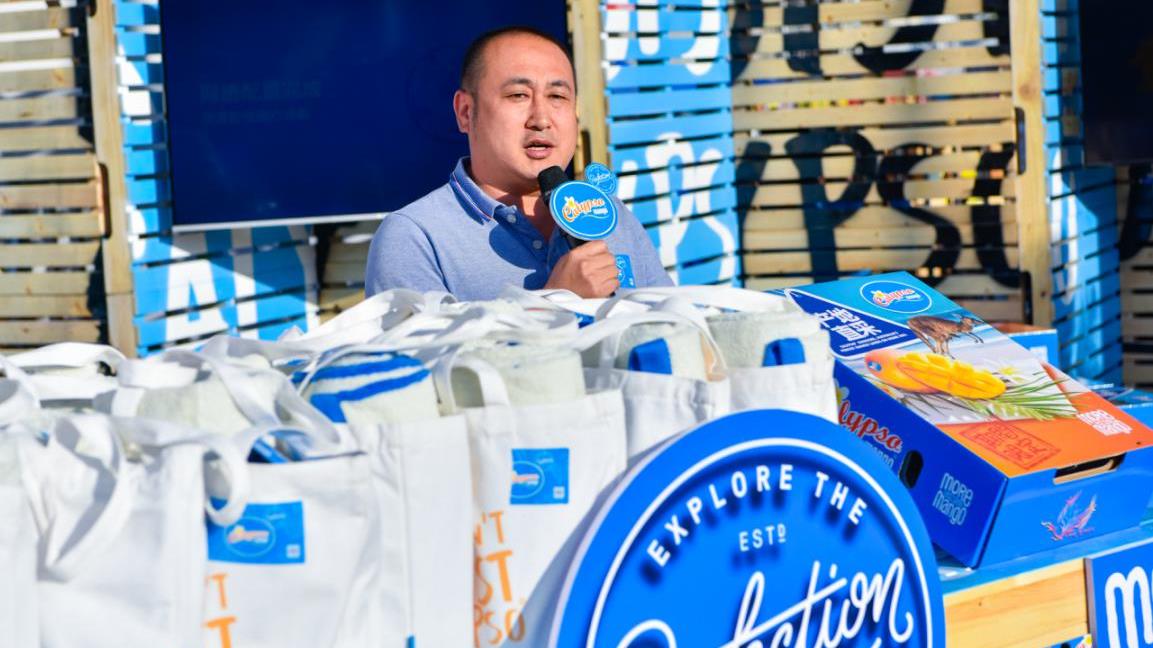 Australia produces approximately 20,000 metric tons of Calypso mangos each year. Exports currently account for around 10% of total production, a value that continues to grow. To cope with the increasing demand, Perfection Fresh has invested in expanding its vapor heat treatment facilities. Although this treatment step is necessary to comply with the import protocols of many countries, including Korea, Japan and China, Calypso mangos possess a unique advantage over other mango varieties in that they do not ripen too quickly after treatment. Consequently, Simonetta indicated that expanding production to meet with the increased demand should be quite feasible.
On the marketing side, Simonetta explained that the supply season for Calypso mangos is between October and late January, which is counter-seasonal to the supply from countries in the Northern Hemisphere and thus beneficial for export sales. In China, Perfection Fresh is working closely with its import agent as a partner to develop the local distribution and market infrastructure in a step-by-step manner and does not simply do business with anyone. The company will adopt similar marketing programs as in Australia, including abundant use of media advertising and in-store promotions to generate consumer awareness for Calypso mangos.
In terms of future development, Perfection Fresh has been developing new mango varieties and currently has two new varieties in the early stages of the pipeline. The major criterion for the future commercialization of these varieties is that they would have to be superior to the current product. Perfection Fresh is also exploring the possibility of growing Calypso mangos in Florida, Peru, Brazil and Mexico, and the possibility of growing them on China's Hainan Island is also being considered.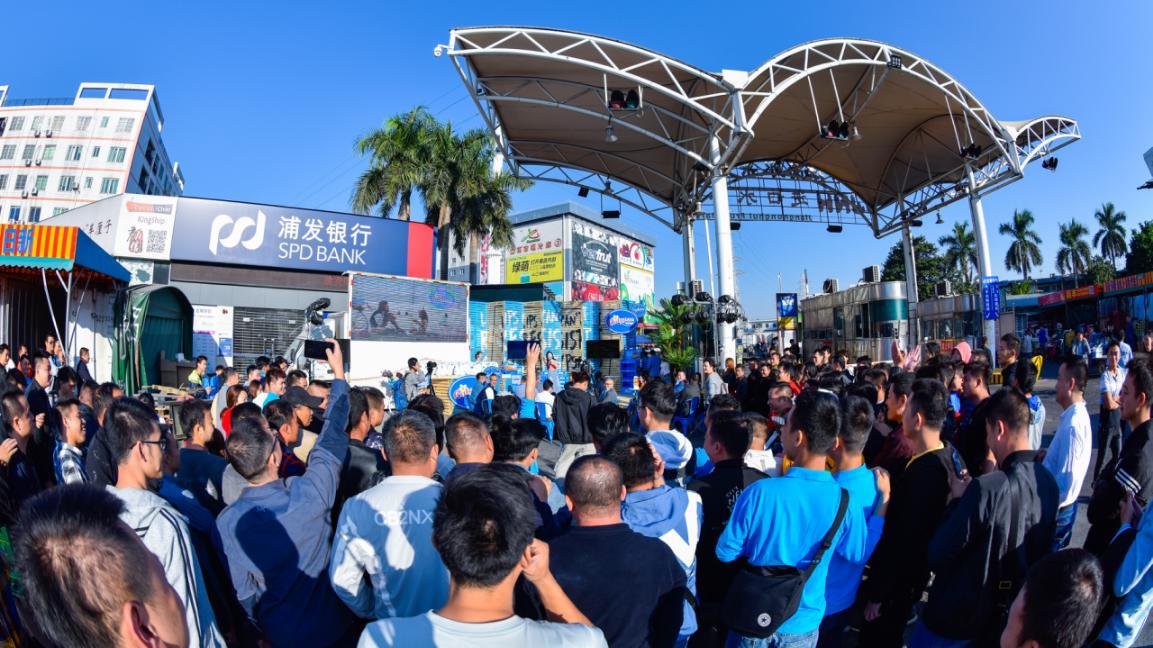 Perfection Fresh Australia Pty. Ltd. is one of the largest family-owned fresh produce businesses in Australia. The company works closely with numerous strategically aligned supply partners in major production regions around the country and is renowned for leading innovation in horticulture, having introduced some of Australia's best-loved produce brands, such as Calypso mangos, Broccolini, Qukes baby snacking cucumbers, Vine Sweet Minicaps baby capsicums, Kumato tomatoes and Berry Perfection raspberries and blueberries.
Calypso mangos are a specific mango variety scientifically known as B74. This variety was introduced in 1999, whereupon it became the first new mango [4] variety in over 30 years and had a profound impact on the Australian market and extended its reach to other countries, spreading its great taste around the world.
For more details about Calypso mangos, please watch this video [5].
For more information about the supply of Calypso mangos, please contact:
Mr. Tyson Leung,
Backbone Trading HK Ltd.
E-mail: tyson@backbonehk.com [6]
Zhao Zhixin,
Guangzhou Great Uni Import & Export Trading Co Ltd.
E-mail: xin@backbonehk.com [7]
Images: Backbone Trading Hong Kong Ltd.