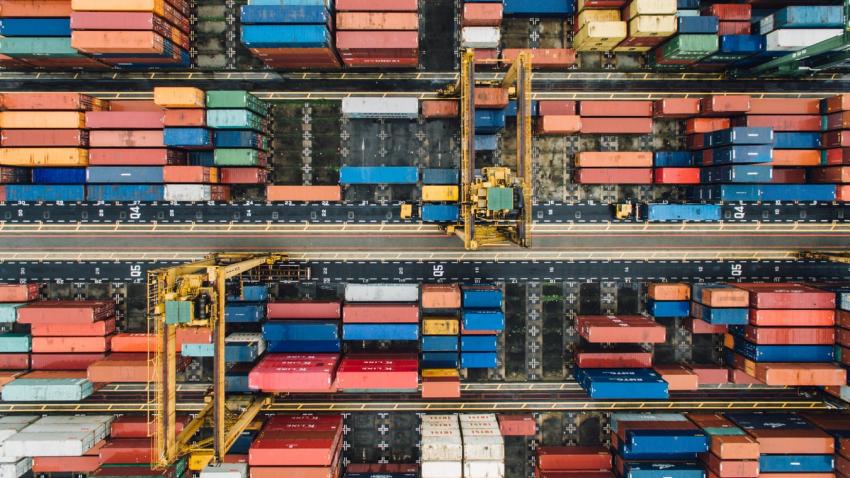 U.S.–Japan trade deal signed
On October 7, the U.S. and Japan signed a limited trade agreement centered on agricultural trade between the two countries. The deal was ratified by Japan's parliament on October 15 and is expected to come into force on January 1, 2020. Aimed at reducing tariffs on U.S. agricultural goods and recapturing market share lost following the U.S.'s withdrawal from the Trans-Pacific Partnership trade agreement, this U.S.–Japan trade deal will see Japan reduce or eliminate tariffs on $7.2 billion of imported U.S. farm products in return for reduction or removal of U.S. tariffs on Japanese industrial goods. It also features an agreement covering $40 billion worth of digital trade, including stronger prohibitions on cross-border taxation of digital goods, greater access to government-generated data, and computer source code protection.
In terms of fresh fruit and nuts, Japan agreed to a staged elimination of tariffs on U.S. fresh fruit imports worth $224 million, with tariffs on U.S. raspberries, blackberries, kiwi, cranberries, peaches, and nectarines to be removed immediately and tariffs on U.S. cherries, apples, and oranges to be eliminated in 5, 10, and 5–7 years, respectively. Japan also agreed to eliminate tariffs on $454 million worth of U.S. tree nut imports, most notably tariffs on U.S. almonds and walnuts, which combined accounted for $404 million, or nearly 90% of all U.S. nuts imported by Japan in 2018. Tariffs on American hazelnuts and pecans were removed, effective without delay. U.S. exports of beef, pork, cheese, wine, grains, and various other products were also expected to have tariffs reduced or lifted as a result of the agreement.
For its part, the U.S. agreed to reduce and/or eliminate tariffs on 42 agricultural imports from Japan worth $40 million in 2018, which included green tea, soy sauce, and flowers, as well as on various industrial goods ranging from machine tools to bicycles and musical instruments. However, the U.S.–Japan trade deal was also notable for what it omitted, such as any mention of Japanese exports of automobiles and motor parts or lifting the existing 2.5% tariff imposed by the U.S. on these products. These exports were valued at $58 billion in 2018 and account for the majority of trade between Japan and the U.S.
U.S. imposes tariffs on EU goods
At the same time, while the U.S. was removing tariffs with Japan, it was enacting them on the European Union. On October 2, the World Trade Organization (WTO) ruled in favour of the U.S. in a court case dating back to 2004 in which the U.S. claimed that major aircraft maker Airbus was receiving illegal subsidies from the EU to the detriment of its U.S. rival Boeing. This gave the U.S. the green light to impose tariffs on up to $7.5 billion worth of EU exports to the U.S., a fraction of the $684 billion in goods the U.S. imported from the EU in 2018, but still the largest monetary penalty imposed in WTO history. 
As the countries who primarily support Airbus, Spain, Germany, France, and the U.K. are to be the most impacted by these new tariffs, which came into effect on October 18. Tariffs of either 10% or 25% have been levied on a wide range of products from various EU countries, including aircraft, olives, wine, olive oil, most cheeses, yogurt, and butter. A full listing of impacted countries and products can be viewed here [3].
Fresh produce from the EU has also been affected, with fresh oranges, mandarins, clementines, tangerines, and lemons from all 28 EU member states being slapped with a 25% additional tariff. Additionally, a 25% tariff was levied on preserved peaches, cherries, and mixed fruit from all EU countries except France and Poland, and an additional 25% tariff was applied to preserved pears from all EU countries except France.
However, the EU may soon get a chance to impose its own counter-tariffs of a similar or even greater magnitude. The WTO is expected to rule against Boeing next year in a parallel case launched by the EU in 2005, which claims that the American aircraft maker received tax breaks and subsidies from the U.S. government from 1989 to 2006 that amount to unfair competitive practices. The EU is seeking permission from the WTO to impose tariffs of up to $12 billion on various U.S. goods, which is likely to affect U.S. fresh produce exports to Europe. 
U.S.–China "Phase One" trade talks
Trade talks between the U.S. and China continue in an attempt to end, or at least lessen, the pain of the ongoing and protracted trade war [4] between the two countries. On October 11, President Trump stated that China had agreed to purchase up to $50 billion in agricultural goods from the U.S. in "phase one" of a potential trade deal. The U.S. will hold off on imposing its next round of tariffs planned for October 15, which was to see tariffs on $250 billion of Chinese imports rise 5% from 25% to 30%, and the agreement is expected to contain a chapter on U.S. intellectual property rights. China's foreign ministry touted its purchases of U.S. agricultural goods as evidence of "good faith" in its negotiations with the U.S., claiming that China had purchased 20 million tonnes of soybeans, 700,000 tonnes of pork, 700,000 tonnes of sorghum, 230,000 tonnes of wheat, and 320,000 tonnes of cotton from the U.S. so far this year.
Initially heralded as the largest breakthrough in resolving the 18-month-long trade war between the two countries, early optimism surrounding this "phase one" has somewhat faded after few details on progress toward a deal have emerged and following reluctance of Chinese officials to confirm the extent of planned purchases of U.S. agricultural products.
Image: Unsplash