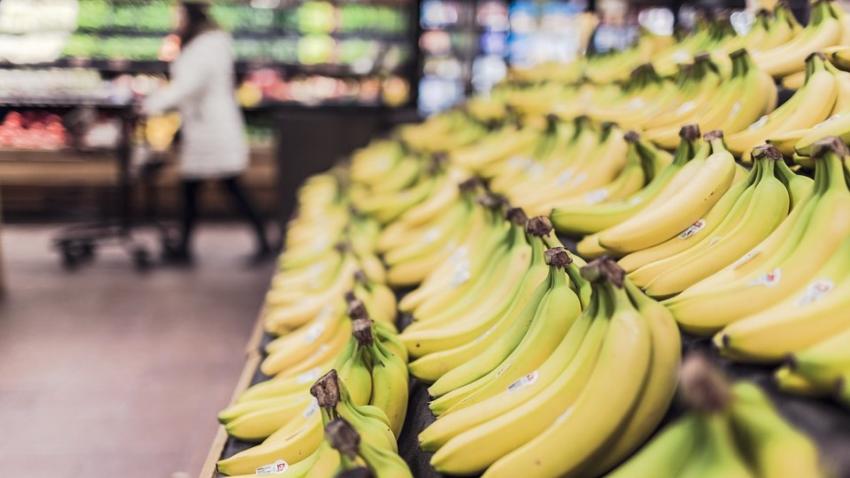 In early September, the average price of premium bananas across the country increased to 4.10 Chinese yuan per kilogram, a record high for 2019. Meanwhile, in Beijing's Xinfadi Market, wholesale prices reached 5.00–6.00 yuan/kg, representing a week-on-week increase of approximately 10% compared with the previous week's price of 4.40–5.60 yuan/kg (August 23). In contrast, prices last year were 5.60–6.60 yuan/kg, corresponding to a year-on-year decrease of 9.84%.
The recent trend in banana prices has been influenced by three key factors. First, prices have been driven higher by decreased banana imports from the Philippines due to lower production. As a result, China's import volume in August was estimated to be approximately 130,000 tons, a continued decline from July's figures. These decreased imports, combined with a drop in banana production during the off-season of July and August, increased price expectations for banana importers. Increased import prices had the consequence of turning wholesalers away from foreign produce, with several switching to domestic producers to meet the demand, which in turn increased domestic banana prices. Second, domestic bananas from Hainan are reaching the end of their shipping period, while Guangxi bananas have just started to hit the shelves. Supply remains modest, leading to a tight balance in the market. Third, the close succession of Mid-Autumn Festival and National Day this year created a strong demand from domestic vendors to cater for the holiday rush, leading to a further increase in price.
With the arrival of the peak banana season in September, these trends completely reversed. The Philippines, a major source of bananas imported into China, had its production capacity significantly limited by drought, although the country has since almost recovered. Xinhua Index data indicate that import prices to major Chinese ports declined in early September, including those from the Philippines, which fell by 6.35% from the previous week to only 177.36 yuan/box. Subsequently, prices, which were close to March's high point, began to decline.
From the beginning of October, bananas from Myanmar will also start to enter the market in substantial quantities. Consequently, most market players believe that the price of imported bananas will continue to decline or help decrease domestic prices. Bananas from certain parts of Guangxi reached the shelves in September, while those from Nanning should start to hit the market in batch quantities in early October, followed by those from Yunnan in mid-November. In addition, the increased demand due to the Mid-Autumn Festival has largely passed. As a result of the increased supply, domestic banana prices were expected to start to decline before the holiday season.
In the past, Xuwan County in Hainan and Zhanjiang County in Guangdong were the biggest domestic producers, with a large planting space and market share. In recent years, however, many domestic production areas have experienced losses due to Fusarium wilt, leading to depressed production in Hainan. Fusarium wilt has remained a major issue for farmers, forcing many growers to find and establish new planting areas. As such, the market position of Hainan's primary producers has suffered, while those of producers in Guangdong, Guangxi and Yunnan have become stronger. China mainly imports bananas from the Philippines [3], Vietnam, Myanmar [4] and Ecuador. In particular, bananas from Ecuador are considered to be better tasting than domestic bananas. As a result, despite their higher prices, the volume of Ecuadorian bananas entering the market continues to increase year-on-year.
Banana sales have remained steady and healthy over the past two years, with prices reaching their peak last year on the back of an overall increase in fruit prices across the board. Many producers have also seen various degrees of expansion, and production areas have been relatively spared by the weather this year. Domestic production will continue to increase, while Southeast Asian countries have capitalized on these opportunities to increase their export volumes to China. The combination of these factors should lead to an overall decrease in banana prices to below last year's levels.
Image: Pixabay
This article was translated from Chinese. Read the original article. [5]