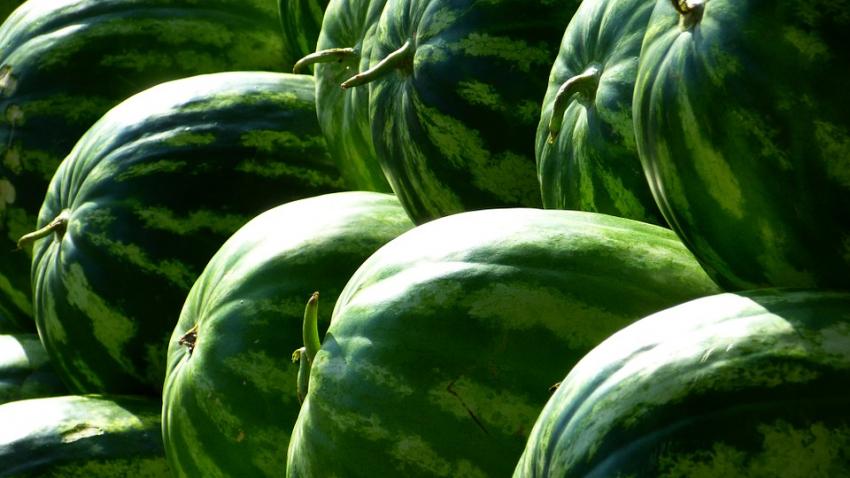 China's General Administration of Customs (GAC) announced on July 4 that watermelons from Laos conforming to phytosanitary protocols can now be imported into China—adding a new source for watermelons during China's off-season. The phytosanitary protocols for import of Laotian watermelons to China were signed in June during a visit to Laos by a GAC delegation led by Vice Minister HU Wei.
The bulk of China's domestic watermelon season runs from May to August. The main season's supply is generally sold out by November, although some supply continues from the southern provinces of Hainan, Yunnan, Guangxi and Guangdong. Imports are used to fill the off-season supply gap.
Aside from Laos, other countries permitted to export watermelon to China are Myanmar, Vietnam and Malaysia. It is estimated that about 90% of the watermelons grown in Myanmar and Vietnam are exported to China.
In fact, although they have just received formal market access this month, Laotian watermelons have actually been sold in China since 2013, when they were approved for import by border trade, which generally limits transaction volumes and takes place at designated land border crossings.
These border-traded watermelons from Laos have generally performed well in China, mostly at the expense of watermelons from Vietnam, the price of which has been undercut. With the addition of new formal import channels, it is expected that the price paid by Chinese traders for Laotian watermelons could drop even further.
However, watermelons imported through formal channels will face strict phytosanitary requirements, including in-field pest management and monitoring, post-harvest treatment and packaging requirements. There are currently four Laotian companies which have been approved to export watermelons to China.
Image: Pixabay [3]