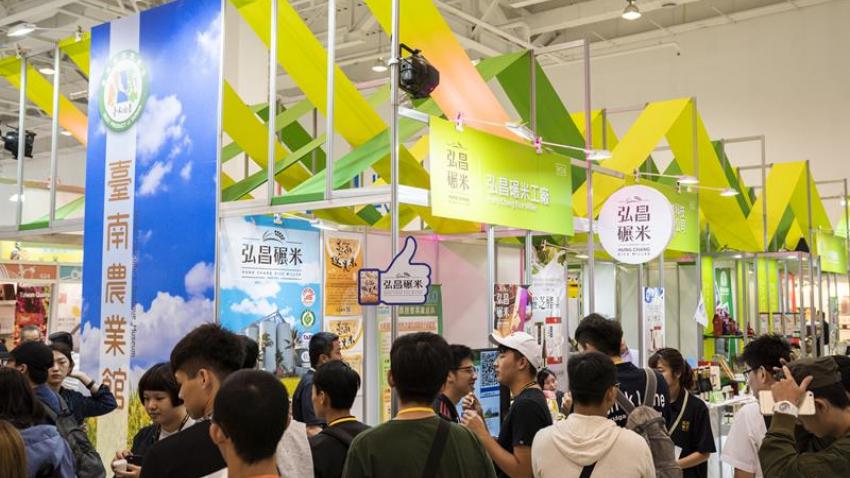 This content has been edited from its original version to follow Produce Report editorial guidelines and website formatting
With the global population estimated to grow to 9 billion people by 2050, the world is sure to encounter food shortage problems in the future. Numerous countries have been actively engaged in the development of high-efficiency intensive agricultural methods, high-quality crop varieties resistant to adverse conditions, innovative technologies, and smart agricultural facilities in an effort to cope with the expected upcoming food crisis and extreme climate conditions.
To reflect these trends, the organizers of the annual Taiwan Agriculture Week have elected to introduce new concepts to this year's event and change its name to Taiwan Smart Agriweek [3].
In the word "smart", "S" represents sustainability and the sustainable use of agricultural resources, "M" denotes marketing via diverse channels, "A" represents artificial intelligence and the application of this technology to develop precision agriculture, "R" stands for recycling under the concepts of green agriculture and environmental friendliness, and "T" represents the traceability required to keep track of quality products and ensure food safety.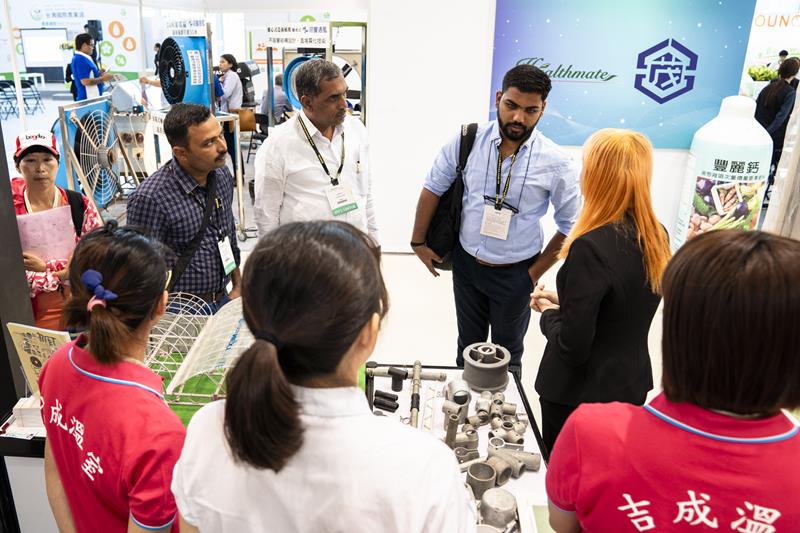 With smart agriculture as the major theme, the displays in this year's show will include smart agricultural facilities and solutions, environmentally friendly agricultural materials, innovative boutique agriculture for export trade, boutique flowers for export sales, exquisite Taiwanese fruit and vegetable brands, smart logistics, preservation, and cold-chain services. These displays cover not only the complete supply chain of Taiwan's smart agriculture industry but also its latest developments. More importantly, the show will provide a platform for exchange among the participants, helping to guide the agricultural industry into the next generation.
Taiwan Smart Agriweek is expected to attract almost 1,000 international buyers. Among them, 150 major international buyers will apply for the Bureau of Foreign Trade's subsidy for international buyers. A pre-show online matchmaking app will be available to accurately match buyers and exhibitors and arrange one-on-one procurement meetings, creating an excellent procurement platform for the agricultural industry in Taiwan. The International Smart Agriculture Symposium, New Product Presentations, and the Cold Chain Seminar will also be held during the exhibition, featuring invited key representatives from industry, government, and research institutes. The hot topic of the supply chain from farmland to table will also be presented, as the organizers of Taiwan Smart Agriweek wish to provide the latest industry trends to visitors without delay. Furthermore, to help the invited international buyers attain an overview of Taiwan's high-end technology for the flower industry during their visit, the Explore 2019 Taiwan Orchid Gallery will be set up to present Taiwan's soft skills in agricultural innovation, allowing attendees to learn about future developments and market trends.
Taiwan Smart Agriweek and Taiwan International Fisheries and Seafood Show will be held at the same time. Together, the two exhibitions are expected to feature 700 booths and attract over 12,000 professionals from more than 50 countries.