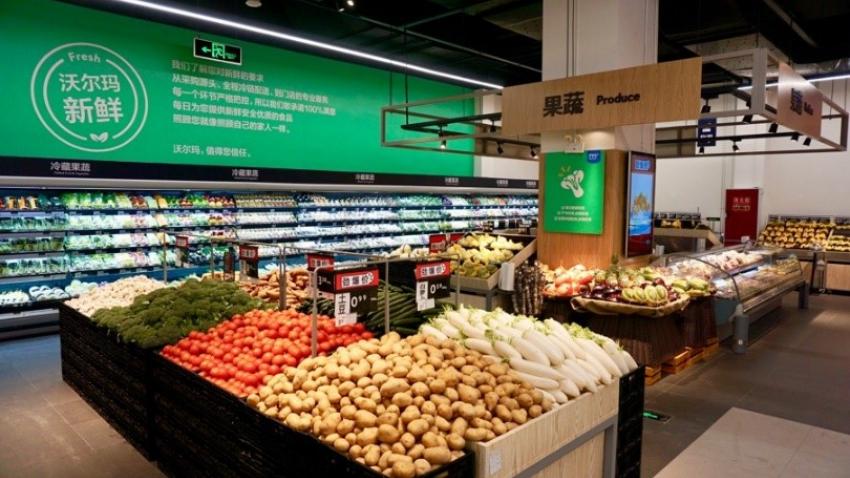 According to domestic Chinese media reports, Walmart China is planning to close many of its hypermarket stores in a bid to reposition its online and offline market presence. Since 2012, the company has been continuously adjusting its expansion strategy. Between 2012 and 2017, Walmart China closed a total of 74 locations, with the number of store closures growing each year. In just the first few months of 2018, Walmart China had already closed four locations. Since the beginning of 2019, Walmart China has not opened any new hypermarket locations, indicating further contraction of its market presence, and it has already closed five locations in the provinces of Zhejiang, Jiangsu, and Shandong.
Analysts have pointed out three main reasons for Walmart China's store closures. First, the impact of e-commerce and "new retail" have eroded the low-price advantage on which Walmart relies. Compared with such modern retail formats, Walmart's hypermarket locations have comparatively high costs of rent, utilities, and labor, all of which must be factored into product pricing. Second, China's rapid urbanization has caused real estate prices to soar, increasing one of the main costs of hypermarket operation. While originally having benefited from low rent lease agreements, as those lease terms come to an end Walmart is faced with increasing rent prices. Third, the number of shopping malls in China is rising rapidly, even outpacing growth in supermarkets. In 2018, more than 6,000 new shopping malls opened across China. As these malls experience higher foot traffic than supermarkets alone, many supermarkets are moving to such locations in order to increase their customer bases. Apparently, the combined impact of these factors has taken its toll on the core competitiveness of Walmart hypermarkets in China.
Analysts have also noted the struggles of other foreign retail chains in China. For instance, on March 19, 2019, German retail giant, Metro, put its China operations up for sale [3] – a total of 95 stores with annual sales worth $3 billion. Many such foreign retail chains are said to face challenges with localization, keeping up with changing consumer behavior, and the growing influence of e-commerce and "new retail."
In order to adapt to China's rapidly evolving retail market, foreign brands are increasingly seeking to cooperate with China's domestic online retailers. Walmart has already partnered with JD.com to launch online shopping and delivery services, and Walmart China CEO, Wern-Yuen Tan, says the company will continue to expand its partnership with JD's Daojia delivery service in 2019. Additionally, Walmart China has partnered with Tencent's WeChat Pay to launch a "scan-and-pay" service, while the company is also focusing on developing its Great Value and Marketside product brands in China.
In China's dynamic retail environment, one thing remains certain: 2019 is likely to see more news of traditional retailers adjusting market strategies in efforts to keep up with China's changing economic conditions and transformative "new retail" business models.
Image source: Walmart