Presentation of the Fruchthandel Magazine German produce retail awards
The World of Fresh Ideas is a fresh produce industry knowledge-sharing conference that takes place annually in Berlin the day before the start of the Fruit Logistica exhibition. The conference is organized by members of Fruitnet Media [3] and Messe Berlin, and curated by Fruitnet's editorial team.
For the 2019 edition, Fruitnet journalists put together a wide-ranging event on February 5 that covered a lot of ground—doing an admirable job of surveying the contours of the fresh produce industry in the buildup to the February 6-8 Fruit Logistica show.
Aside from the unveiling of the Fruit Logistica Trend Report and presentations by Wayne Prowse, Principal and Senior Analyst of Australian firm Fresh Intelligence Consulting (both of which will be covered by Produce Report in separate articles) here are some of the key takeaways from the World of Fresh Ideas 2019, with our apologies to those among the many excellent presenters that we have missed: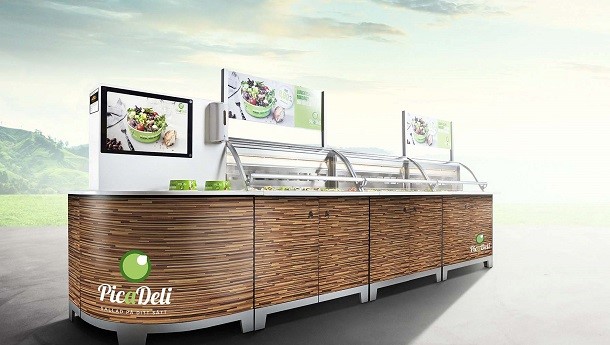 We saw a video presentation and Q&A with PicaDeli [4], a Swedish company that is revitalizing the salad bar concept through the use of technology, which allows it to remotely monitor each tub in all of its 1,800 salad bars across northern Europe. The company says it sold 38 million salads in 2018 through its retail partners, with an average weight of about 500g each, and is expanding at a rate of one new station per day.
Fernando García-Bastidas introduced his work surveying wild banana species to aid in the effort to develop new banana varieties that are resistant to the Tropical race-4 fungus that is decimating plantations of the Cavendish banana. "For sure we are not going to have the Cavendish forever," said García-Bastidas. "In the meantime, we need to identify and develop new varieties and encourage consumers to be open to new diversity—there are hundreds of varieties of bananas that taste good and look better."
After a presentation by the developers of the Freshbot [5] app, which serves as a centralized pricing database for produce buyers and sellers from around the world, it was time for the presentation of the Fruchthandel Magazine German produce retail awards. These went to HIT (full range supermarket category), Tegut (organic assortment), Globus (hypermart), and LIDL (discounter).
Oddbox [6], founded in the UK in 2016, offers a produce delivery service comprised of fruits and veggies that can't be sold in traditional supermarkets due to not falling in line with size, shape or appearance specifications. The company claims to have so far saved 315 tons of produce that would have otherwise been wasted. Speaking in Berlin, founders Emilie Vanpoperinghe and Deepak Ravindran stressed that Oddbox's business model has both predictability of volume from its pre-order model and flexibility due to its customers' willingness to accept different types of produce in each delivery.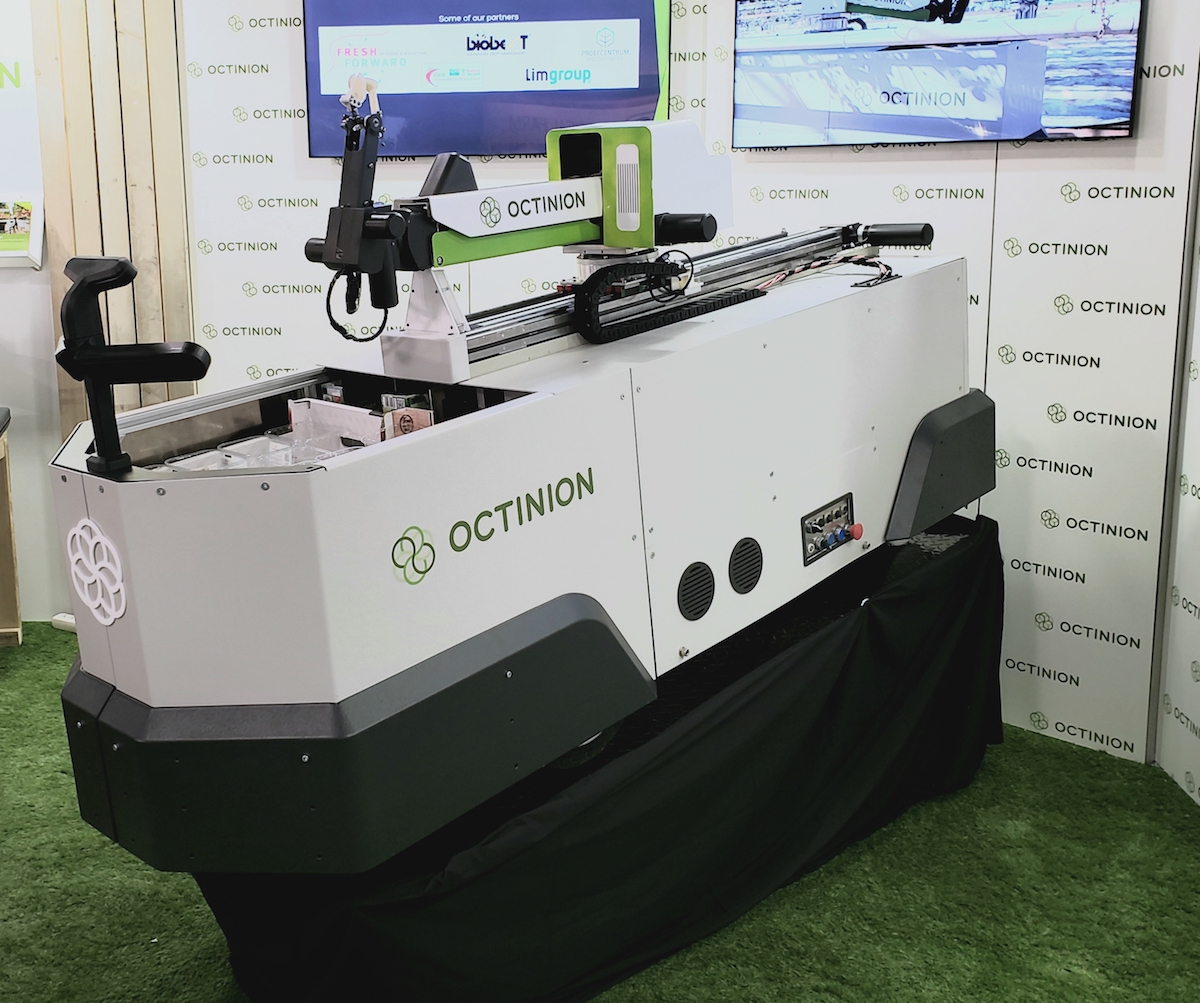 One big dose of "the future is here today" was delivered by Octinion [7], which used Fruit Logistica 2019 to launch its Rubion autonomous strawberry picking robot. The company says it will be deliver commercial systems to customers by 2020 and it will guarantee the system will be cost-competitive with human laborers (in Europe, at least). Click here to see a video of the robotic strawberry picker in action [8].
Next came another high tech video presentation, this time a look inside a high tech distribution center by Inex Partners in Finland that distributes half of all the groceries in Finland and employs millions of reusable plastic crates in order to reduce waste.
Later, Julio Nestor of the Mediterranean Shipping Company (MSC) took the stage to discuss the role that his company plays working together with growers and exporters in order to transport European produce to Asia. He said that the total volume of fruit imports into Asia last year was 12 million tons, equivalent to 600,000 reefer containers (though, of course, not all of that volume went by reefer container). He said that one way MSC is helping growers get their products to Asian export markets in top condition is by investing in top-of-the-line equipment, like Carrier PrimeLine reefer containers and XtendFresh controlled atmosphere containers.
He went on to give an example of how MSC had worked with Spanish citrus exporters to disable some of the energy saving features on containers and reprogram the defrost cycles. This was in order to keep delicate citrus products within the narrowest possible temperature range: low enough to meet the mainland China cold treatment protocol, but not so low that it damages the fruit.
He stated that MSC started carrying Spanish citrus to mainland China four years ago, with a volume of roughly 100 containers. "Last season we increased up to 800 containers," said Nestor. "And we expect to reach 1,200 reefer containers this season, which just started a few weeks ago."
Nestor said that trade tensions between the US and China and the resulting increase on tariffs of US citrus will likely help Spain and Egypt by making their citrus exports more attractive for Chinese buyers.