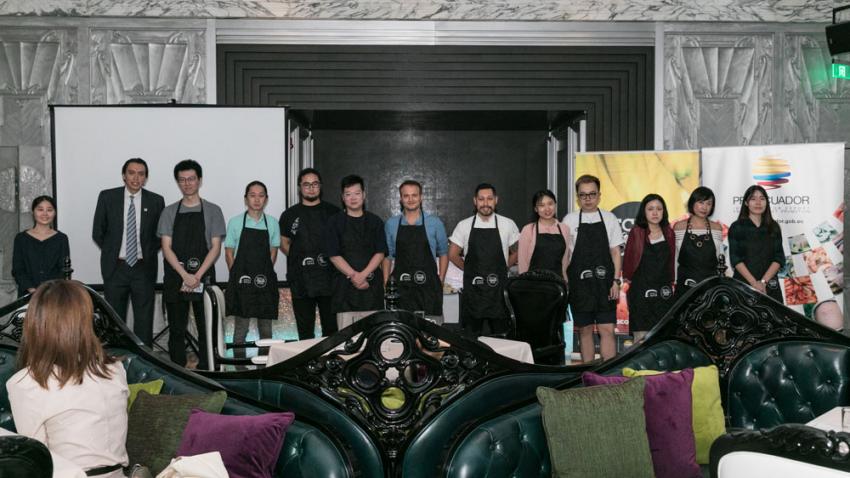 The following media release content was provided by an outside party and does not necessarily reflect Produce Report's point of view:
SHANGHAI, 10 September 2018—Ecuador, a global leader in the production and exportation of premium fresh foods and other agricultural products, here last Friday successfully staged the fourth edition of the Exquisite Ecuador China-focused promotional event.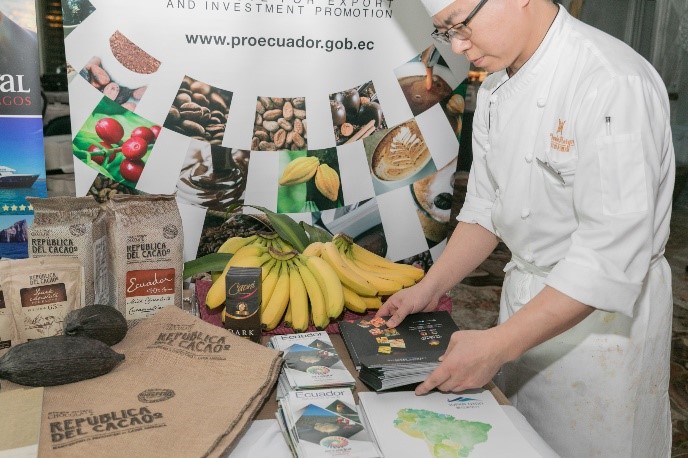 Exquisite Ecuador 2018 was organized by Ecuadorian export promotion institute ProEcuador and the Consulate General of Ecuador in Shanghai and held in the Wanda Reign hotel. The event was aimed at introducing to a Chinese audience the quality and diversity of foods from Ecuador, as embodied by Ecuadorian chocolate, bananas, shrimp and mangoes, and the country's unique and world-class gastronomic culture—as well as thrilling travel and gastronomic tourism opportunities to Ecuador for Chinese citizens.
In addition to remarks from the Consul General of Ecuador in Shanghai, Ms Karina Morales, and Commercial Consul of Ecuador in Shanghai, Santiago Yánez, the food promotion function of Exquisite Ecuador 2018 was anchored by a live cooking demonstration from Madrid-based Ecuadorian chef Javier Endara—a master of fusion cuisine. In order to highlight the characteristics and versatile uses of the aforementioned four Ecuadorian food products to Chinese chefs, Chef Endara created a menu which married Ecuadorian and Chinese ingredients and flavors into mouth-watering delicacies such as, "shrimp ceviche with tiger's milks of mango and Sichuan pepper" [see full menu below].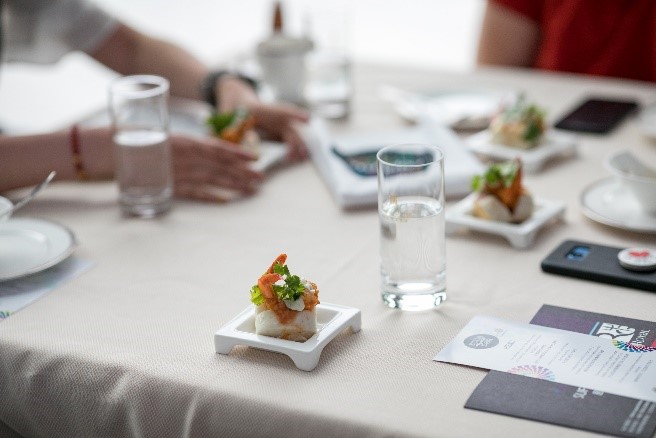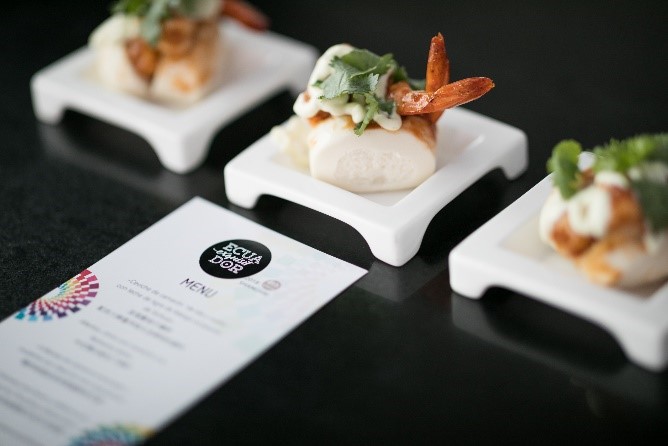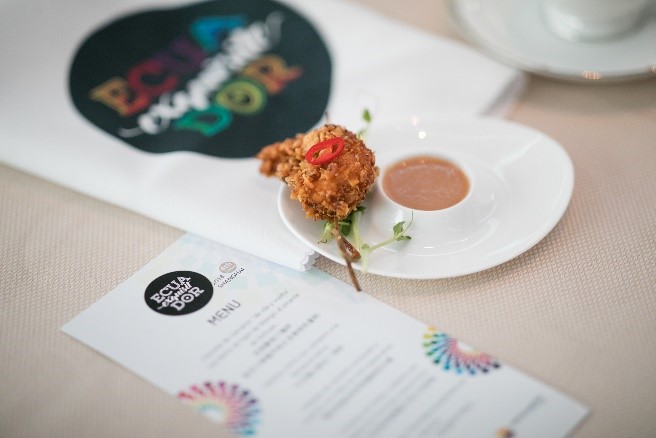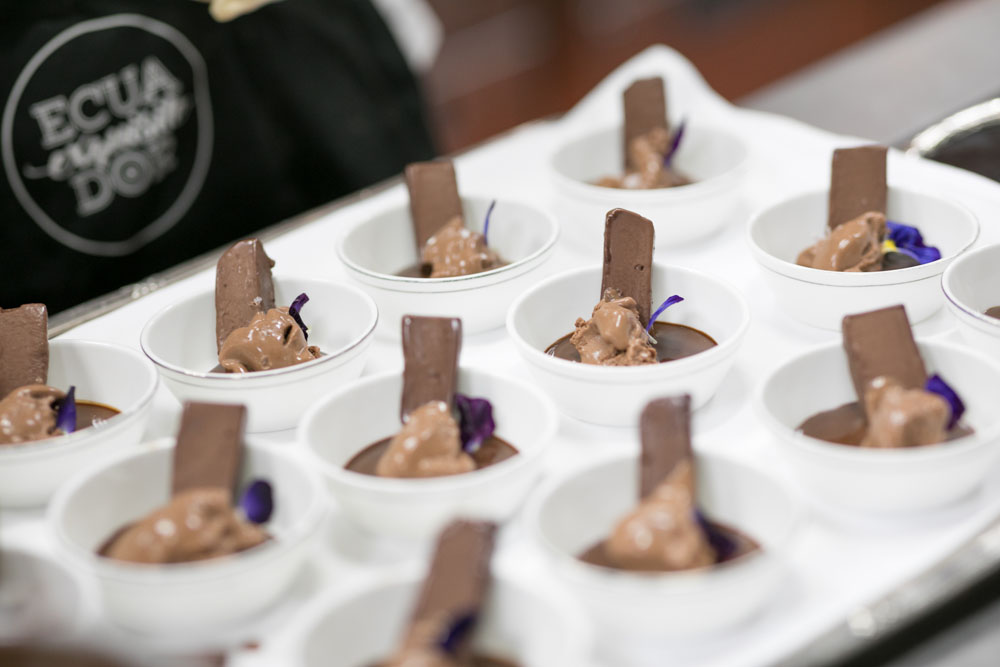 "This 4th edition of Exquisite Ecuador has been created to promote Ecuador as an exporter of premium products, its gastronomy and our chefs' talent," said Commercial Consul Yánez during the on-site press conference that kicked off the event. During the event Yánez trained chefs and media about the unique characteristics of the four products Ecuador is selling in China: "It was great to have the opportunity to present to media and chefs in Shanghai why our chocolate, bananas, shrimp and mango are unique. They have become our product ambassadors to help us spread the word in China."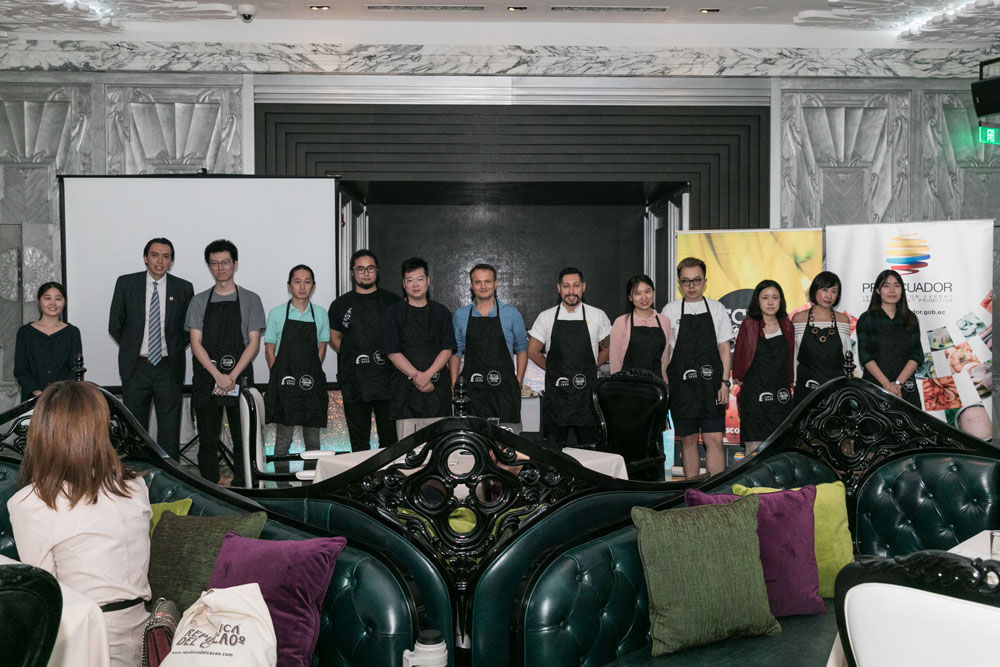 The Exquisite Ecuador event also served as an opportunity for sponsors AeroMexico and travel agency Super Latin to respectively introduce new China to Latin America flight routes and Ecuadorian gastronomic tourism packages. As a tourism destination, Ecuador boasts the world's most compact diversity of geography, indigenous cultures and plant and animal species, containing the Galápagos Islands, Amazon rainforest, pacific coast, and Andean highlands.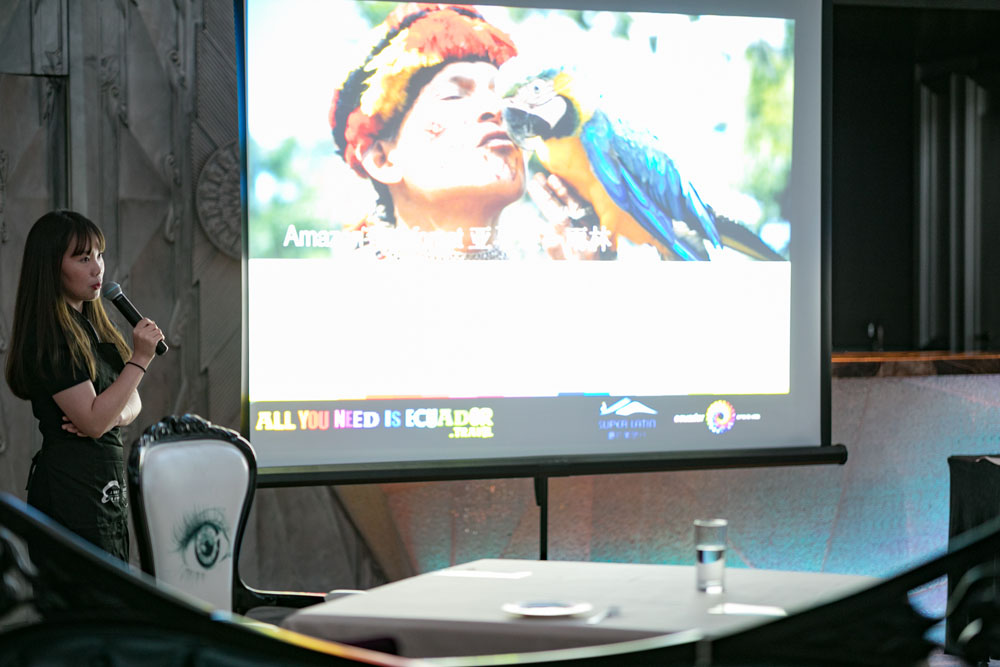 "I am delighted to meet so many distinguished guests to Exquisite Ecuador 2018 who are interested in Ecuador, in our cuisine and culture," said Consul General Morales in her welcoming remarks. "There is no better reflection of the essence of a country's culture than its cuisine. Today, with a new generation of chefs who prepare traditional flavors and ingredients with avant-garde techniques, Ecuadorian cuisine is giving something to talk about in the world.
Added Morales:
We are famous in the international market for our premium quality, shrimp, bananas, cocoa, roses, gypsophila, tuna, mango and chocolate, which already reach the homes of Chinese citizens. But we have many more products, which differentiate themselves through characteristics such as unique flavor, stable quality, environmental sustainability and fair treatment of workers. We are sure that we can gradually offer the Chinese consumer more and more Ecuadorian goods to delight their palates.
Now we are proud to promote gastronomic tourism, creating lasting, once-in-a-lifetime memories by visiting the places where we produce the main ingredients in our cuisine and then tasting the best and most innovative Ecuadorian dishes.
Exquisite Ecuador 2018 could not have taken place without the support of its sponsors: Benlai.com, Sinodis, Canton 8, República del Cacao, The Ecuadorian Business Association in Shanghai (EBAS), Goodfarmer, Super Latin, Wanda Reign, AeroMexico, Champar shrimp, Expalsa, Dongqing Food, and R&D Strategy (Asia).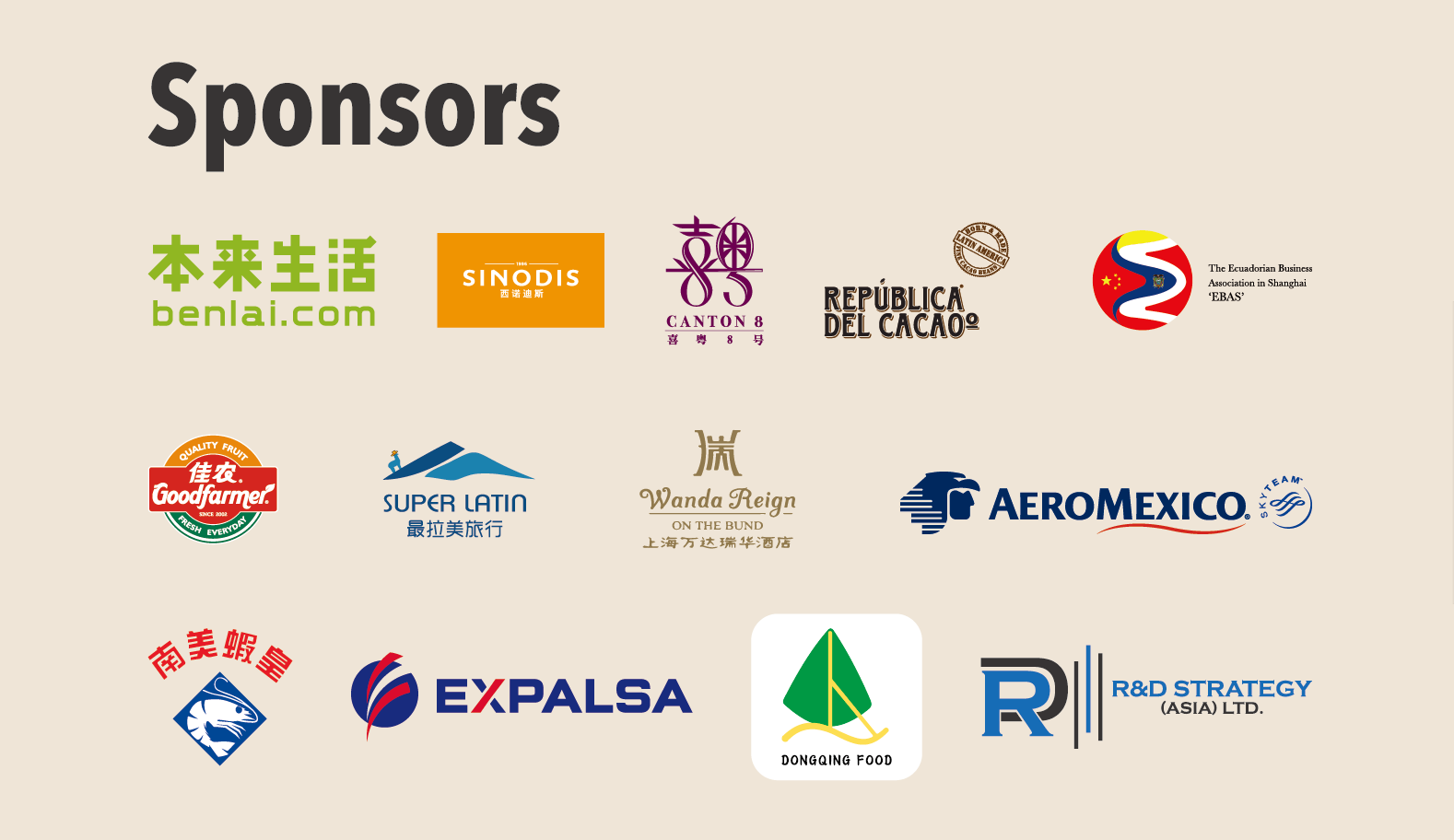 Additional Photos: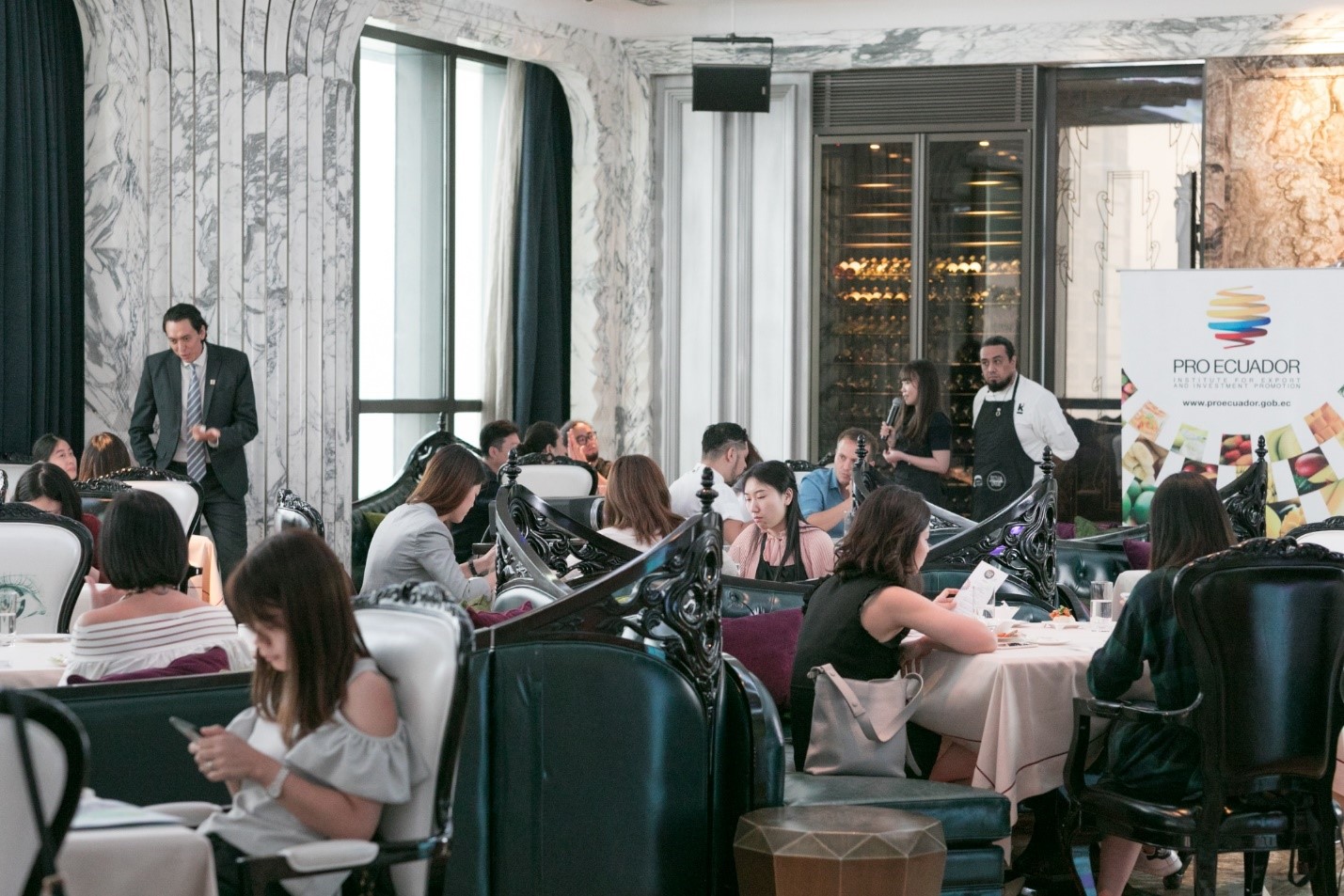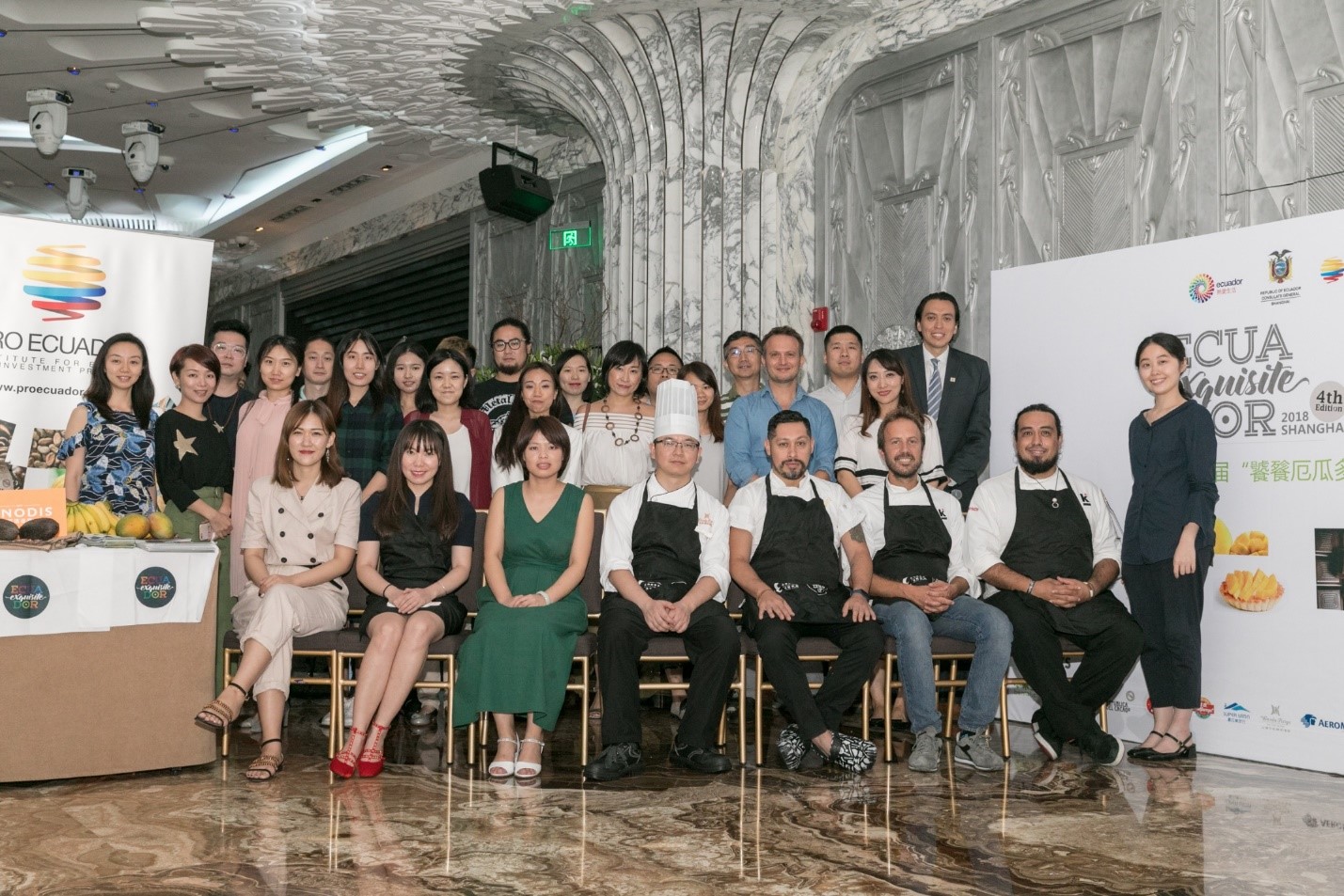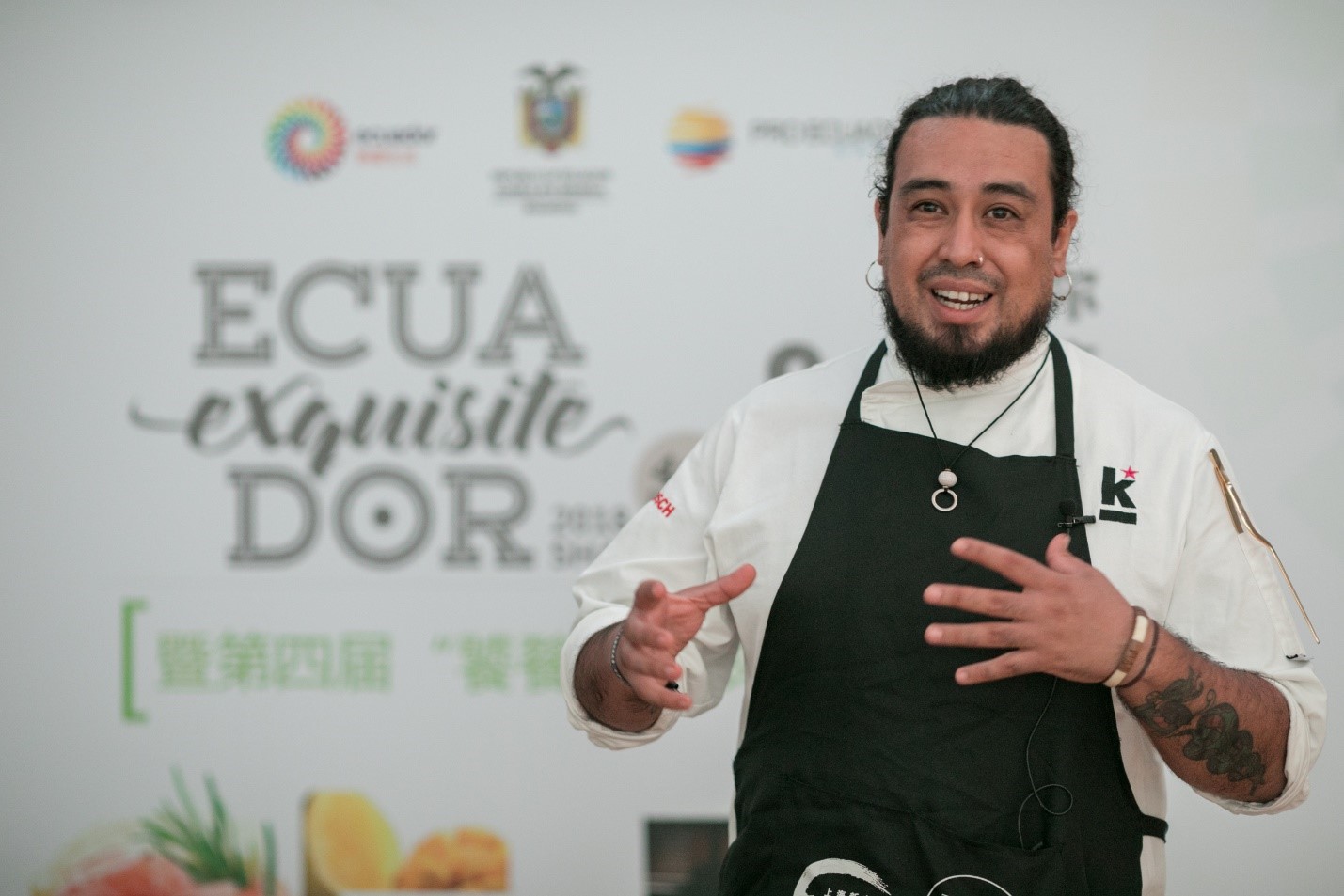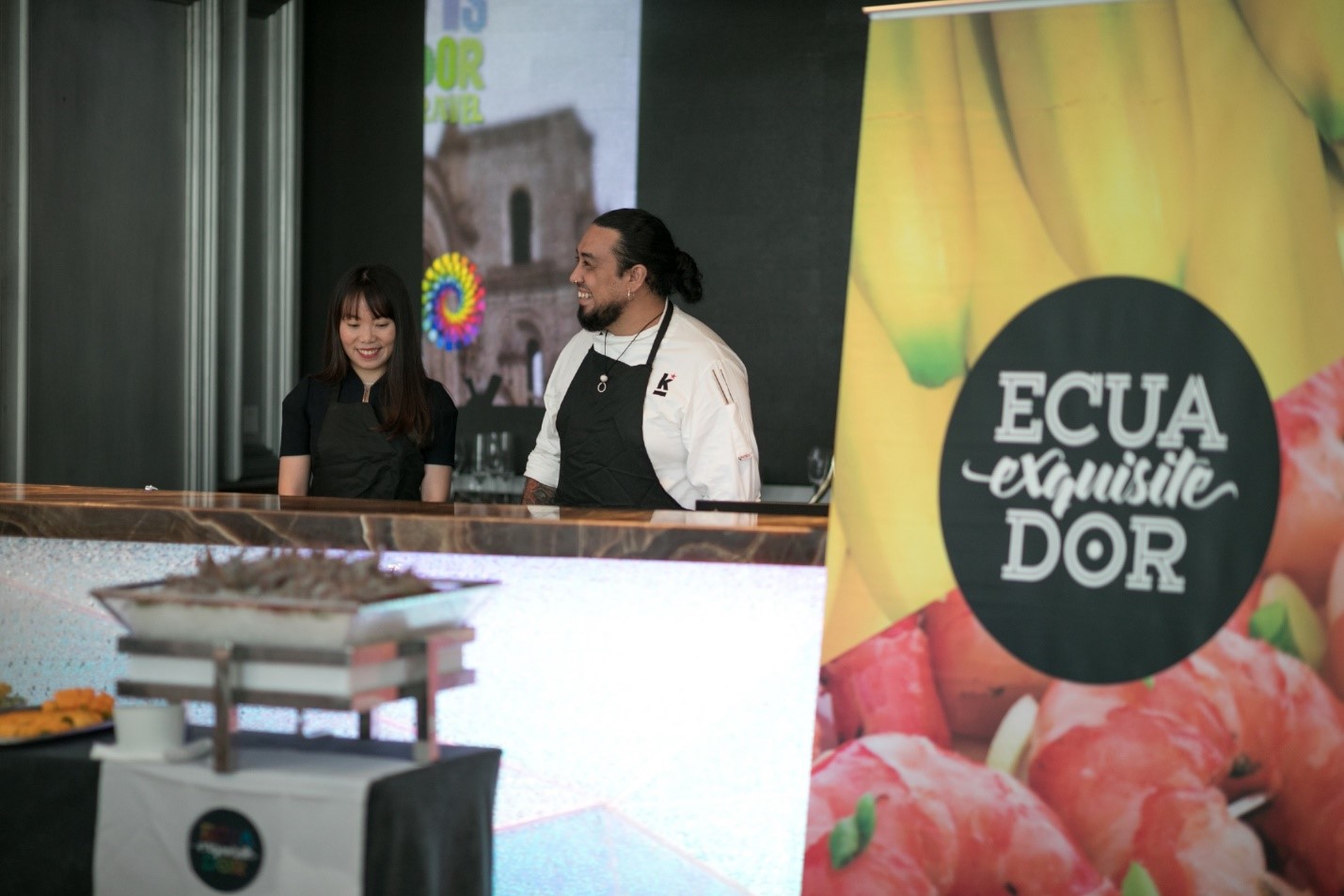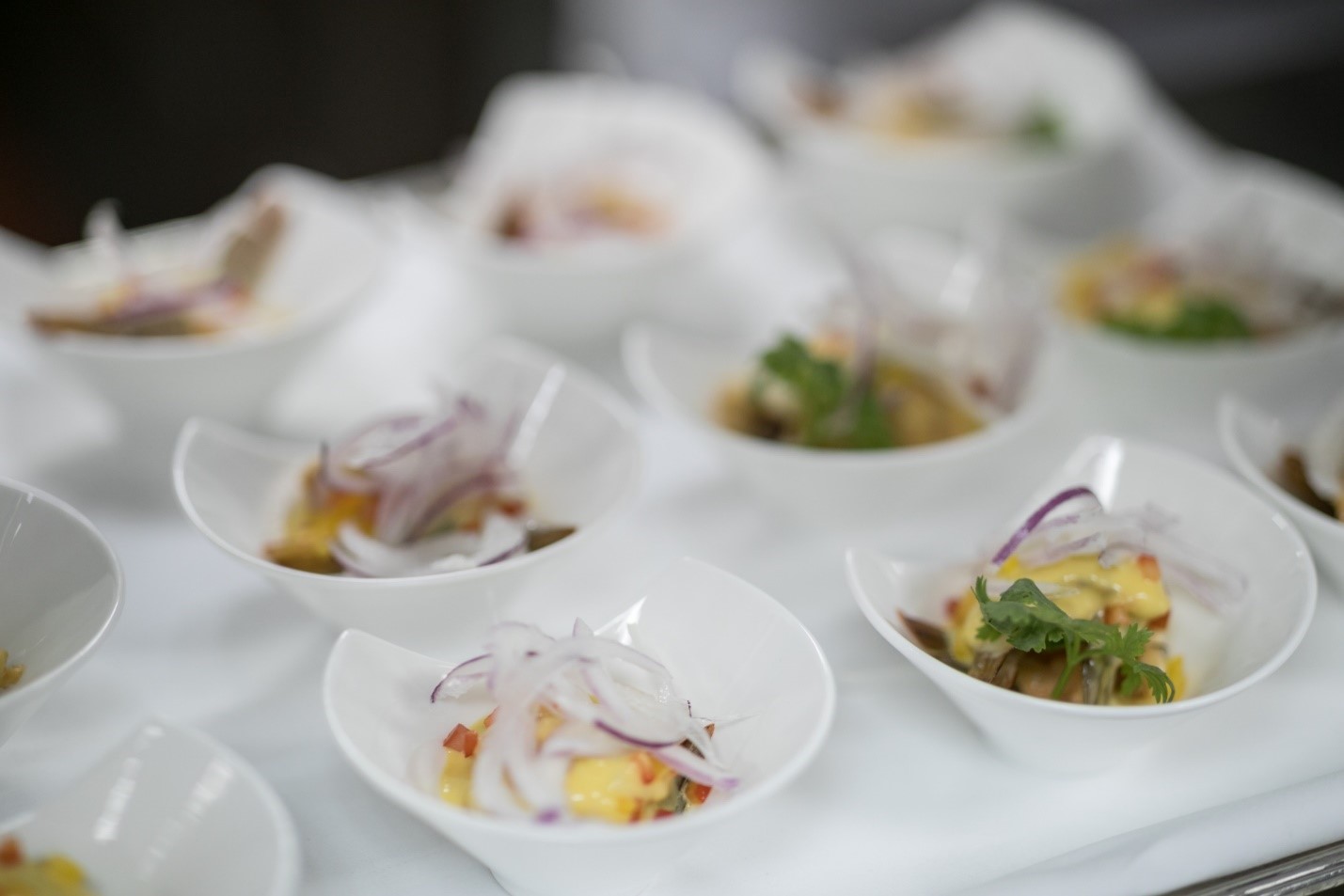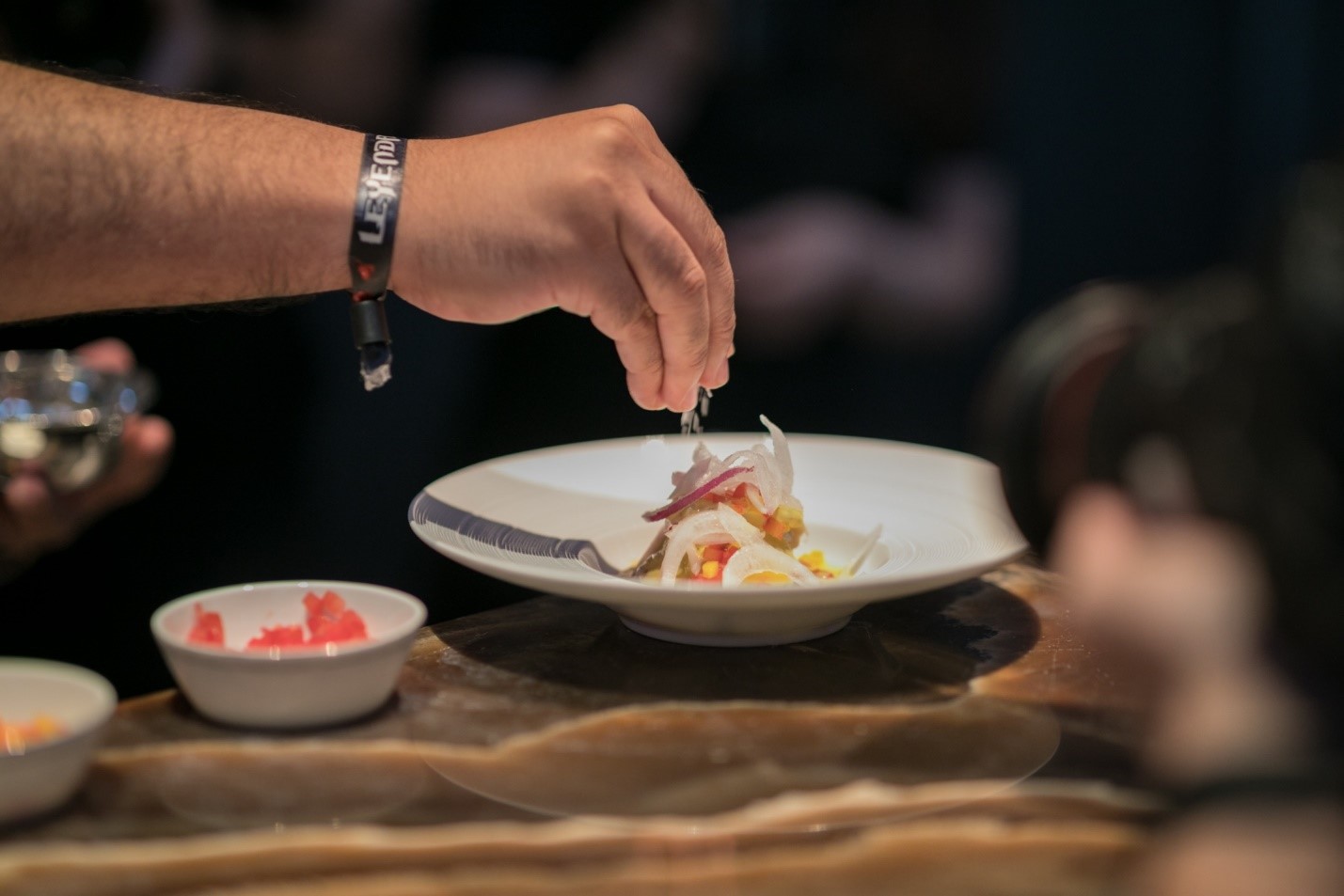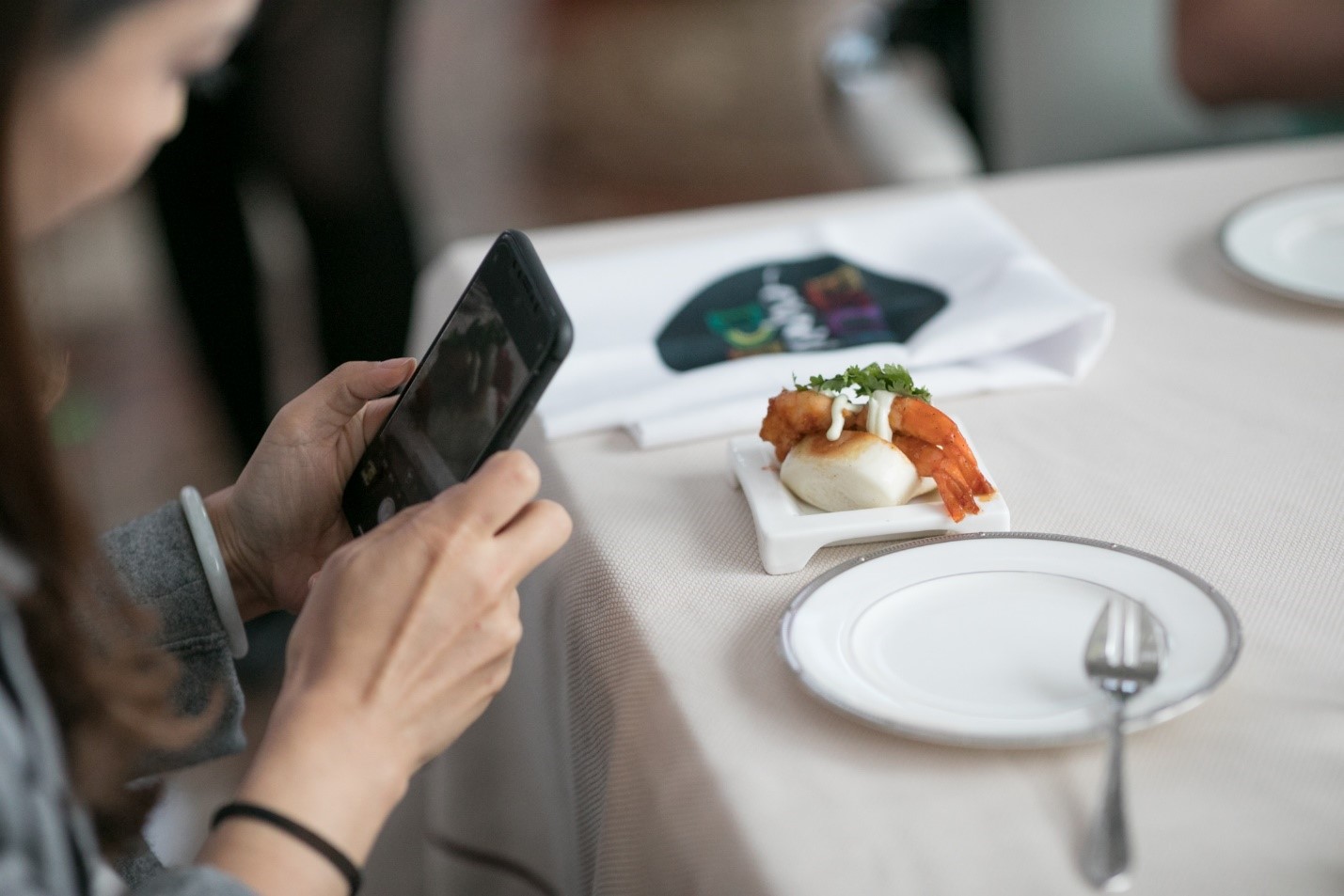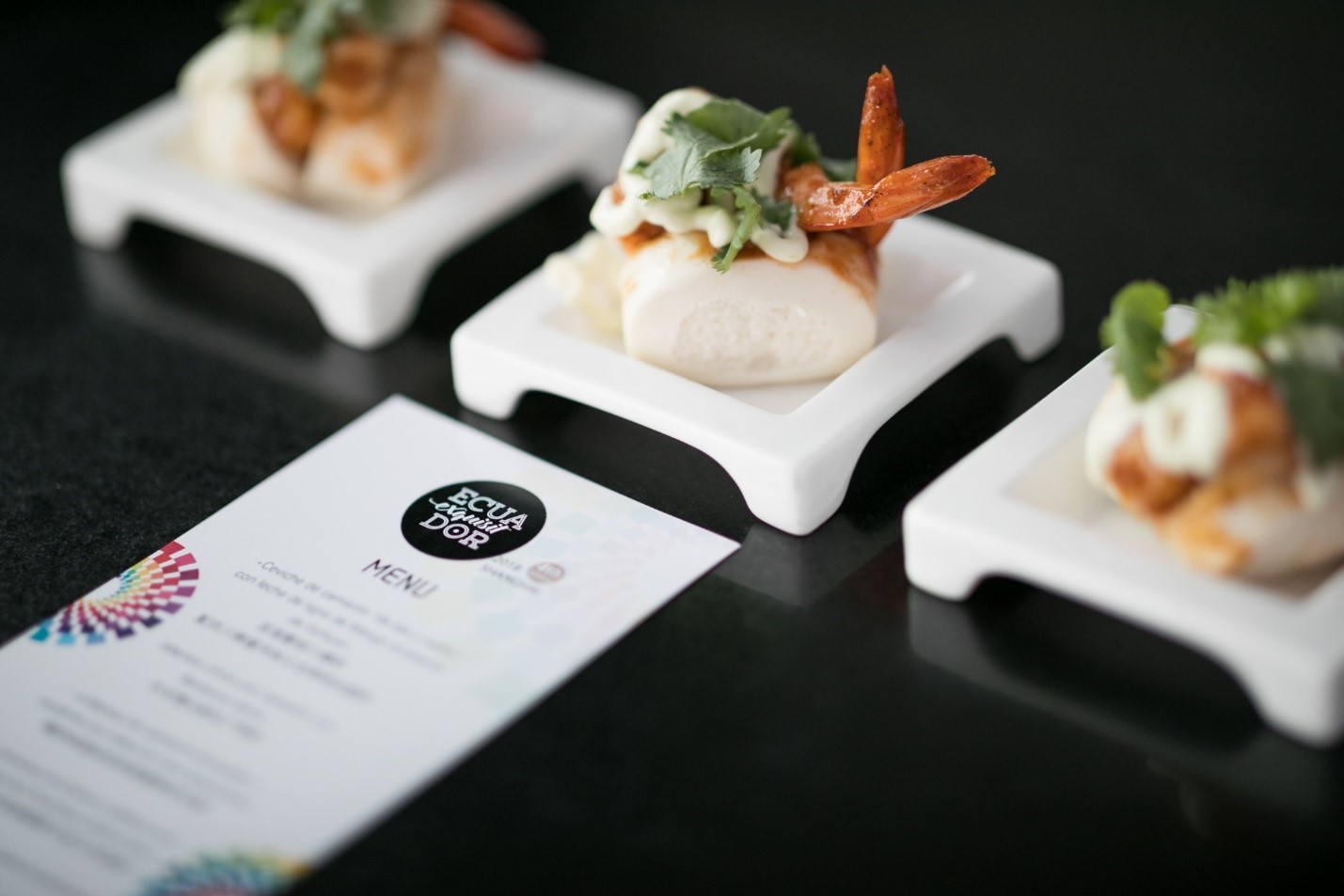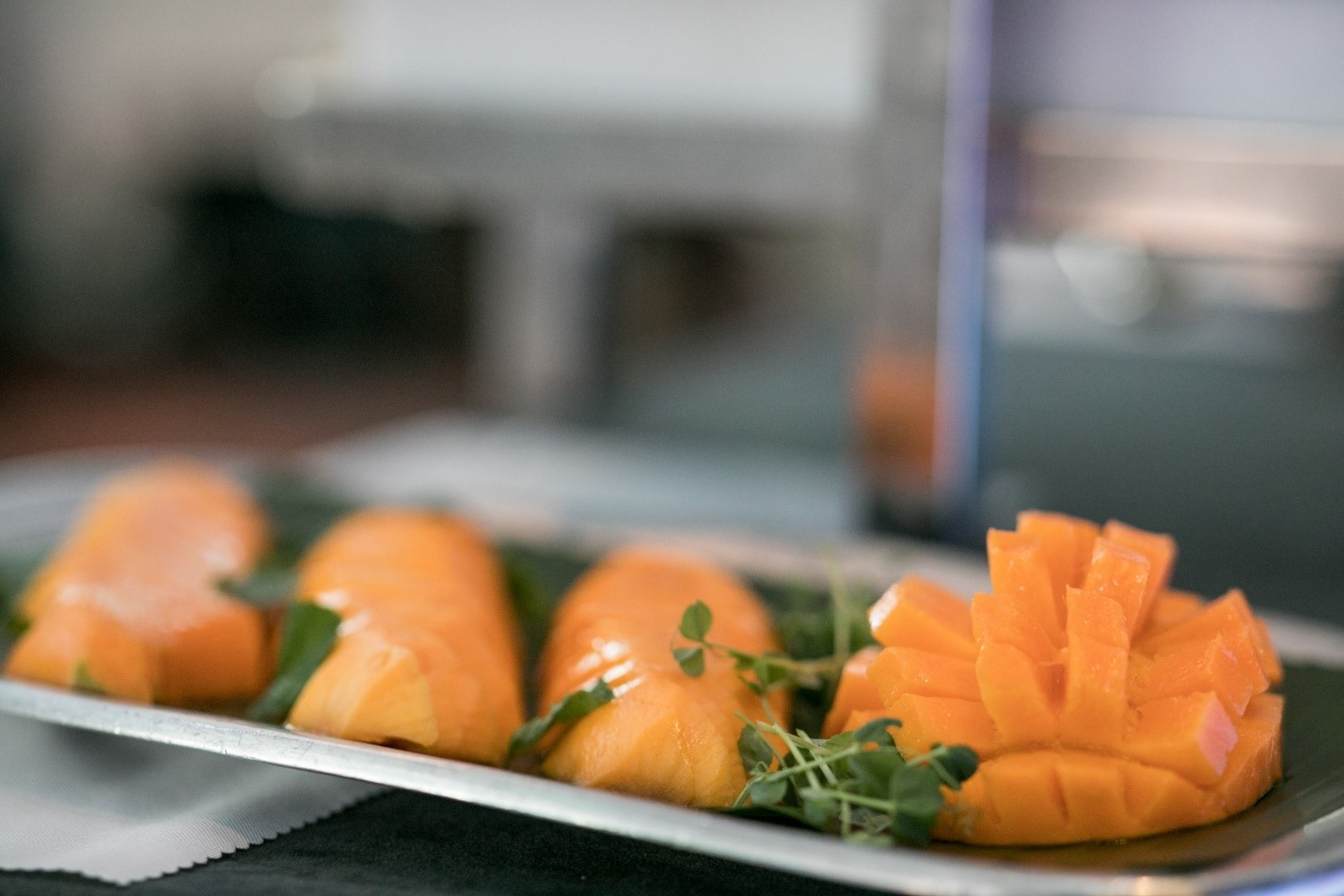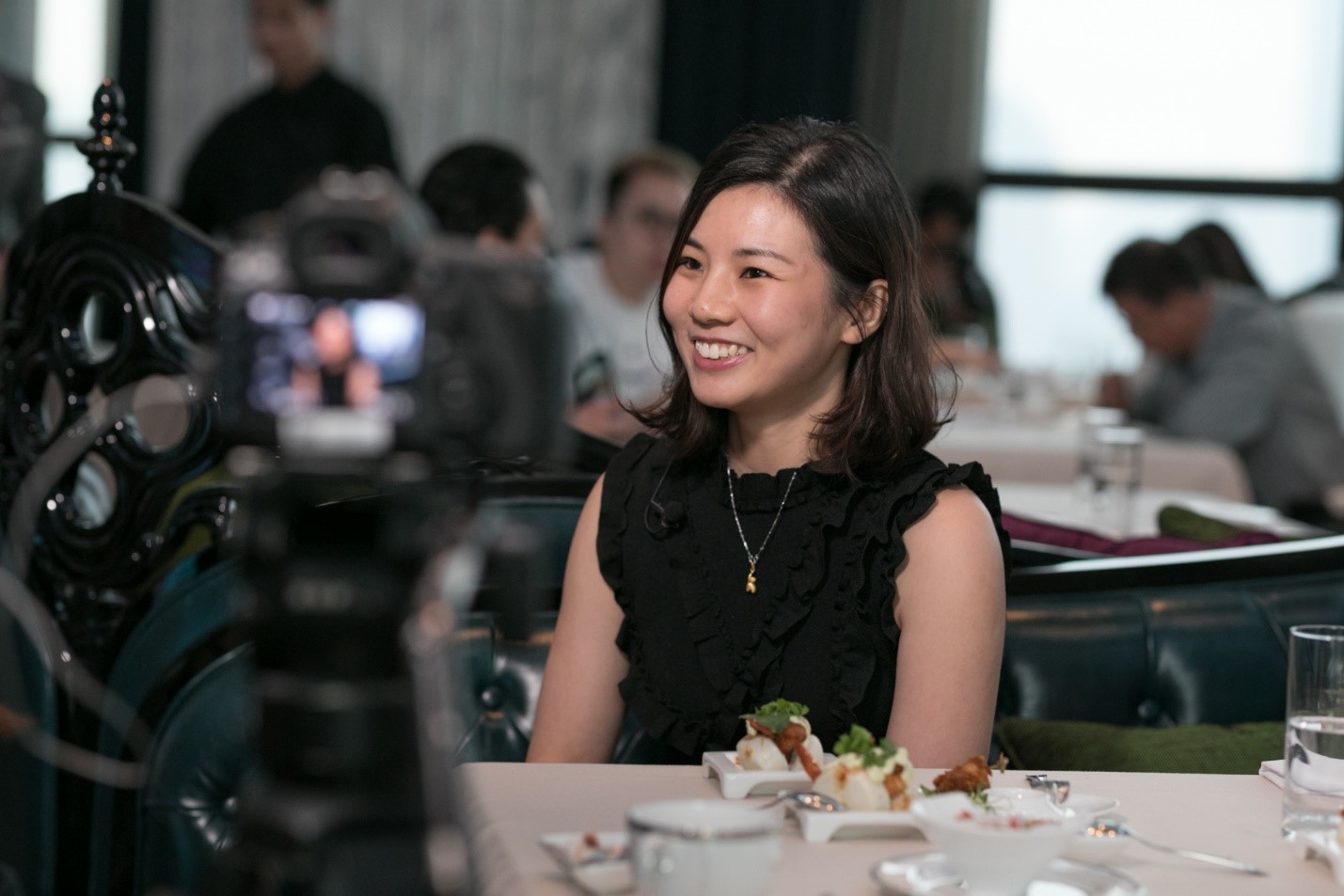 Additional information:
Event Menu
"To and fro" shrimp ceviche with tiger's milks of mango and Sichuan pepper
Chinese mantou steamed bread with Latin-barbecued shrimp
Crispy shrimp lollypops with sweet and sour peanut sauce
Cream cheese and banana with equatorial chocolate ice cream.
The Grand Cacao: Ecuadorian chocolate
About the Chef
Chef Javier Endara is an Ecuadorian chef based in Spain. He has been in many of the great kitchens of the country, but it is with the famous Spanish chef Andres Madrigal (Balzac, Alboroque, and Bistro Madrigal) with whom he was trained as a chef and advisor. He mainly works with Fusion Cuisine; currently he is a professor at Kitchen Club and advisor at Casa Benteveo in Madrid.
Chef ENDARA thinks that Ecuadorian cuisine is versatile, fun and rich in flavors which can fit with the Chinese market. Also he believes that the quality of Ecuadorian products are the reason why its cuisine easily matches and adapts with international cuisines.
Chef Andrès Madrigal nicknames Javier Endara the "enfant terrible" of Spanish gastronomy. His cooking is innovative, he enriched Andrès Madrigual's restaurant menu, a restaurant which already has one Michelin star and got the"2008 Best Restaurant" award by the Gourmetour Guide. Javier Endara is not only a gastronomy fan, he is also a rocker, he created his band: Maverick.
About Ecuadorian chocolate/cacao
Ecuadorian chocolate is one of the most exquisite in the world and is developed in close relationship with the cocoa sector. In Ecuador, Cacao Arriba is the most demanded fine cocoa among chocolate manufacturers, due to the quality of its grains and the fineness of its aroma. This type of grain is used in all refined chocolates. Ecuadorian chocolate is distinguished by its purity, specifically, the flavor and aroma of cocoa. Much of the national production for export is done by hand.
The chocolate industry in Ecuador, in order to diversify the market and satisfy the most demanding palates internationally, has incorporated natural ingredients such as fruits and aromatic herbs into its preparations, among which we can highlight the banana, passion fruit, ginger, etc.
About Ecuadorian shrimp
Ecuador is a pioneer in the cultivation of shrimp in the American continent. The shrimp producing sector is one of the most dynamic industries in the country. It is a product with excellent flavor, quality and texture that allows it to be recognized as the best white shrimp in the world. Because of the way of cultivation, the use of probiotics and the environment where the shrimp is grown, we can say that Ecuador has sustainable shrimp farming practices.
Due to its privileged climate and location, Ecuador can make an average of 3.5 harvests per year, which makes it the best shrimp supplier in the world for its sustainability.
You can check here the great initiative started by Ecuadorian exporters:
http://www.sustainableshrimppartnership.org [3]
About Ecuadorian bananas
Bananas are the most-consumed intertropical fruit of the world. Ecuadorian bananas are highly demanded in the international market due to their quality. Ecuador is one of the leading producers and exporters of high quality bananas in the world, meeting standards of very demanding markets like the European Union and the United States, as well as the requirements for certification to ensure compliance with social and environmental standards.
Fair Trade exportation benefits more than 70,000 small producers in the rural areas; and more than 2,000 workers, in the certified private companies, also have access to the benefits of this certification.
Also the sector includes numerous multiethnic communities, and according to the small producers' organizations, 48% of their members are women.