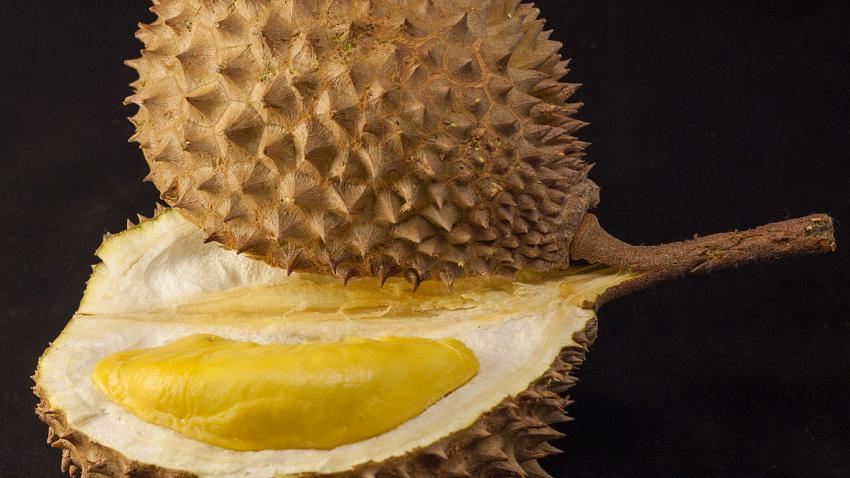 With the ceremonial stroke of pens in Beijing's Great Hall of the People, Malaysia gained market access to China for whole (in-husk) frozen durian on Monday, August 20. Malaysian media reported that the ceremony was overseen by Malaysian Prime Minister Tun Dr Mahathir Mohamad and China Premier Li Keqiang. Actual export of frozen whole durian could start as early as the first half of 2019, according to the Malay Mail [3], quoting a statement from Malaysia's Ministry of Agriculture and Agro-based Industry.
Frozen Malsyian durian pulp has been allowed to be imported into China since 2007 [4]. The frozen pulp has found popularity as an ingredient in a range of durian-flavored food in China, ranging from cheesecake to pizza and the market for frozen Malaysian durian pulp in China had already exceeded USD 22 million by the end of 2016.
But the whole frozen whole fruits will instead be directly eaten by consumers as a substitute in the off season when fresh durian is not available from Thailand—the only country currently permitted to export fresh durian to China.
Malaysian authorities have also been pushing for quite some time to gain market access into China for fresh Malaysian durian, but have still not managed to get protocols signed. Many connoisseurs consider Malaysian durian to be on average superior in flavor and variety to Thai durian, and there is thought to be pent up demand from durian lovers in China for Malaysian varieties like Musang King.
Thailand is a much larger durian exporter overall, though, so it is unlikely to fall from its spot as the dominant supplier of durian to China, even if Malaysia finally gets access for fresh durian. Thailand reportedly exported 402,661 metric tons of durian [5] worth USD 495 million to China in 2016.
In April of this year China's ecommerce giant Alibaba sold 80,000 durians online in less than one minute as part of a promotional event.
Before export of frozen whole durians can begin, Malaysian authorities must submit to China a list of exporting durian plantations, processing facilities and other information.
Image: Wikimedia [6]