Submitted by Anonymous on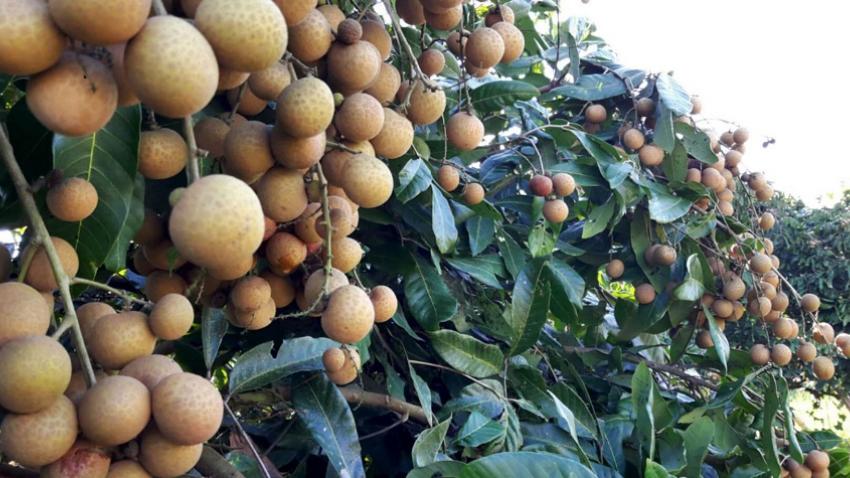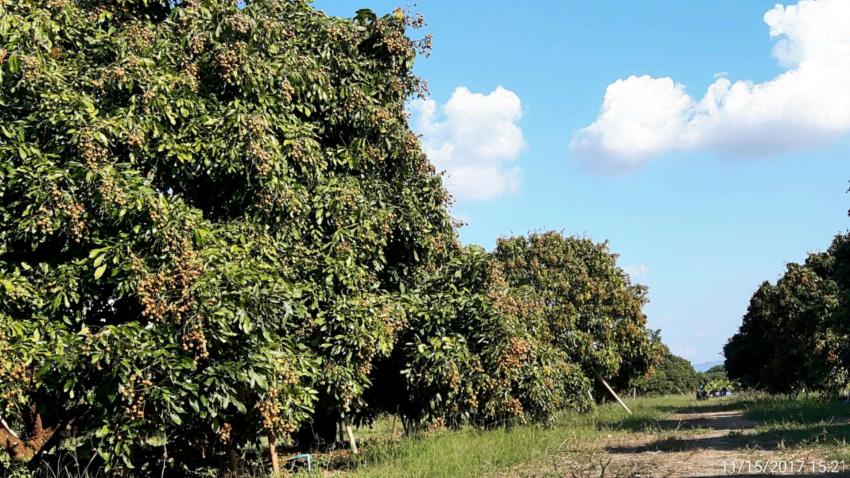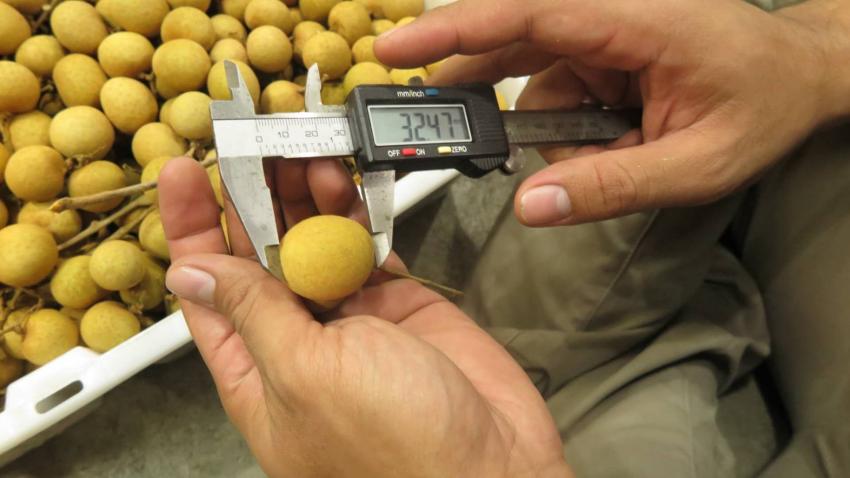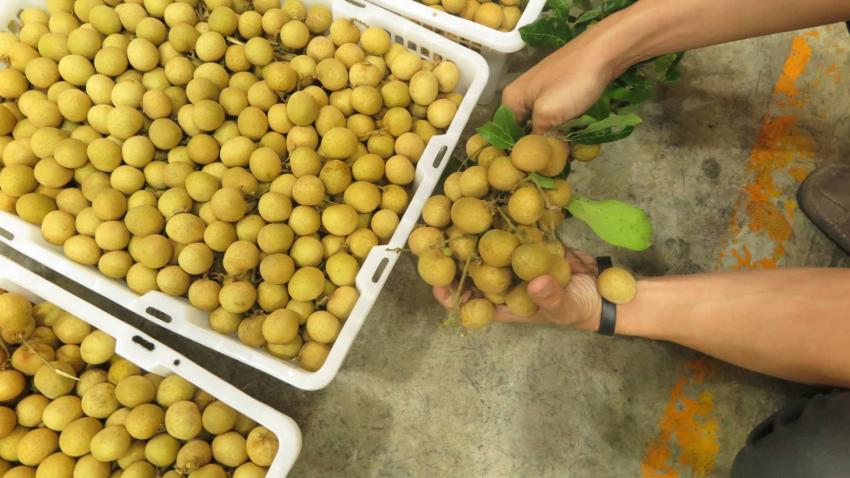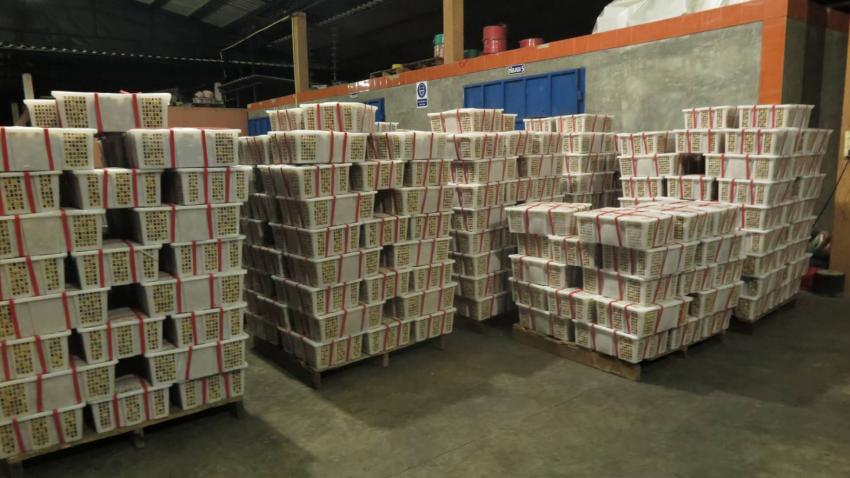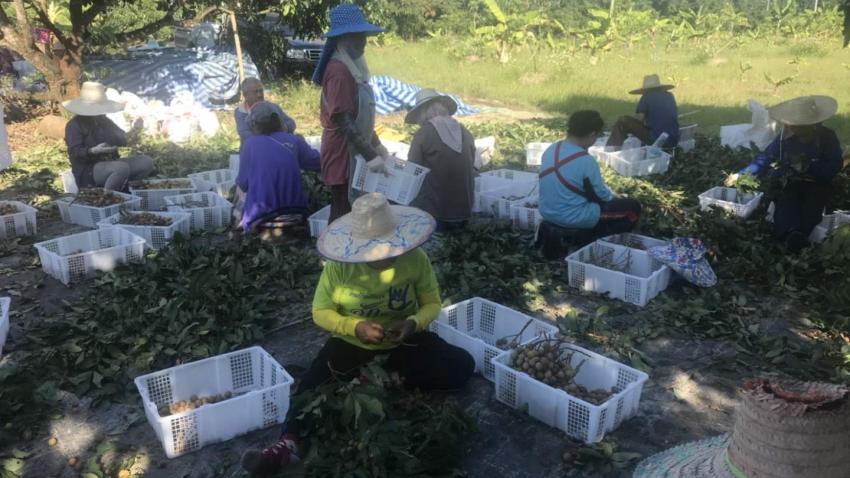 For Thailand's Longan orchardists, 2017 has been a bountiful year. Their succulent crop, which is in heavy demand in many World markets, is of higher quality than last year, mainly because of consistent rainfall throughout the growing season. Exports of the fruit are surging, adding to Thailand's reputation as the world's largest exporter of fresh Longan.
Most of the country's exported fresh Longan goes to China – either shipped direct or hauled by road through Laos and Vietnam. The volume of Longan fruit exported from Thailand to China this year is expected to reach 450,000 tons, with a staggering value of 10 billion baht. Most of the fruit is the "Edor" variety of Longan.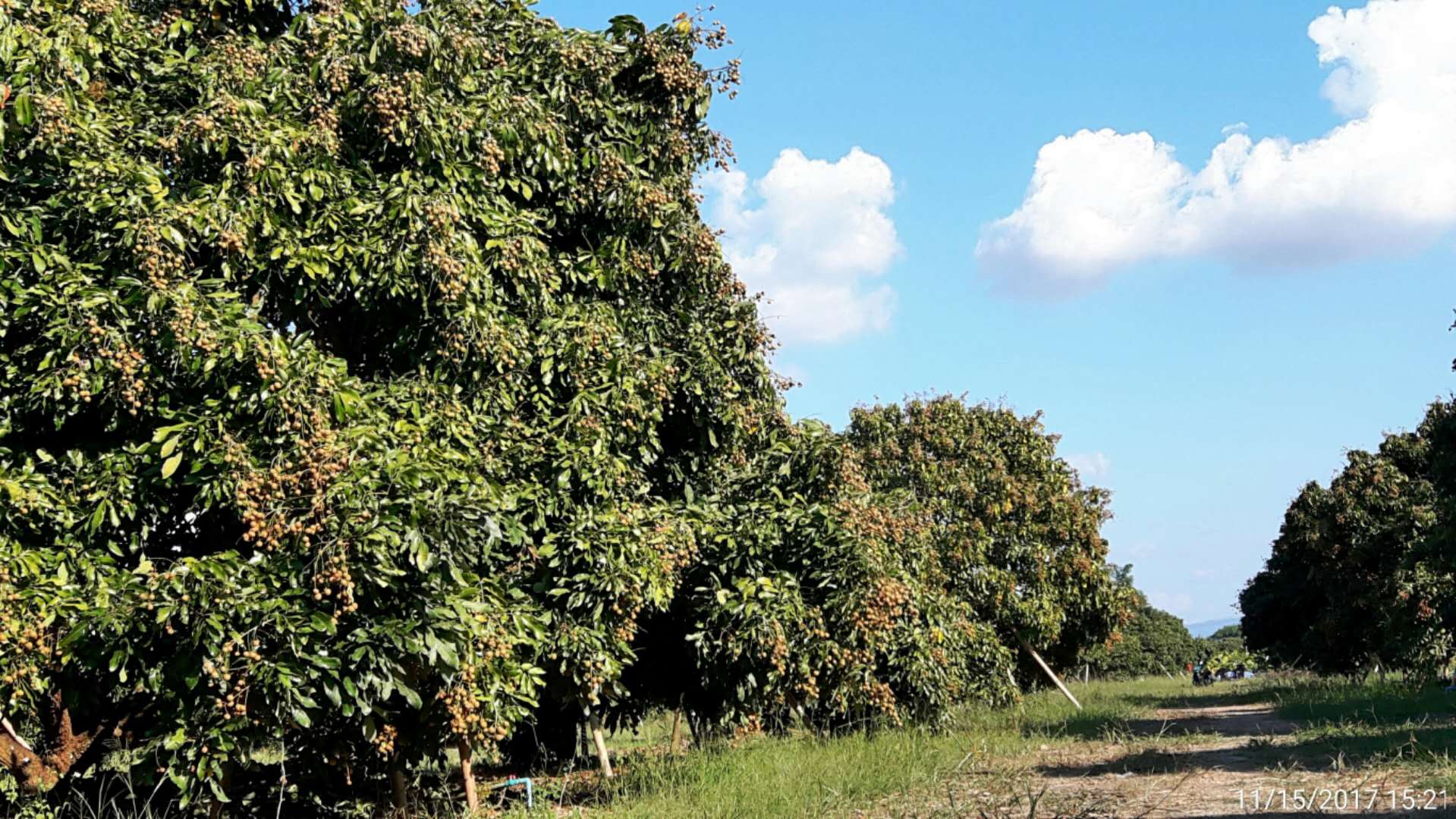 Chinese consumers believe that a fresh, peeled Longan has the appearance of a dragon's eye, and eating the fruit is a pathway to prosperity. Longan also has a place in ancient Chinese medicine, which teaches that eating the fruit provides nourishment for the body, the brain and the eyes. Its sweet refreshing flavor is also recommended as a treatment for anorexia.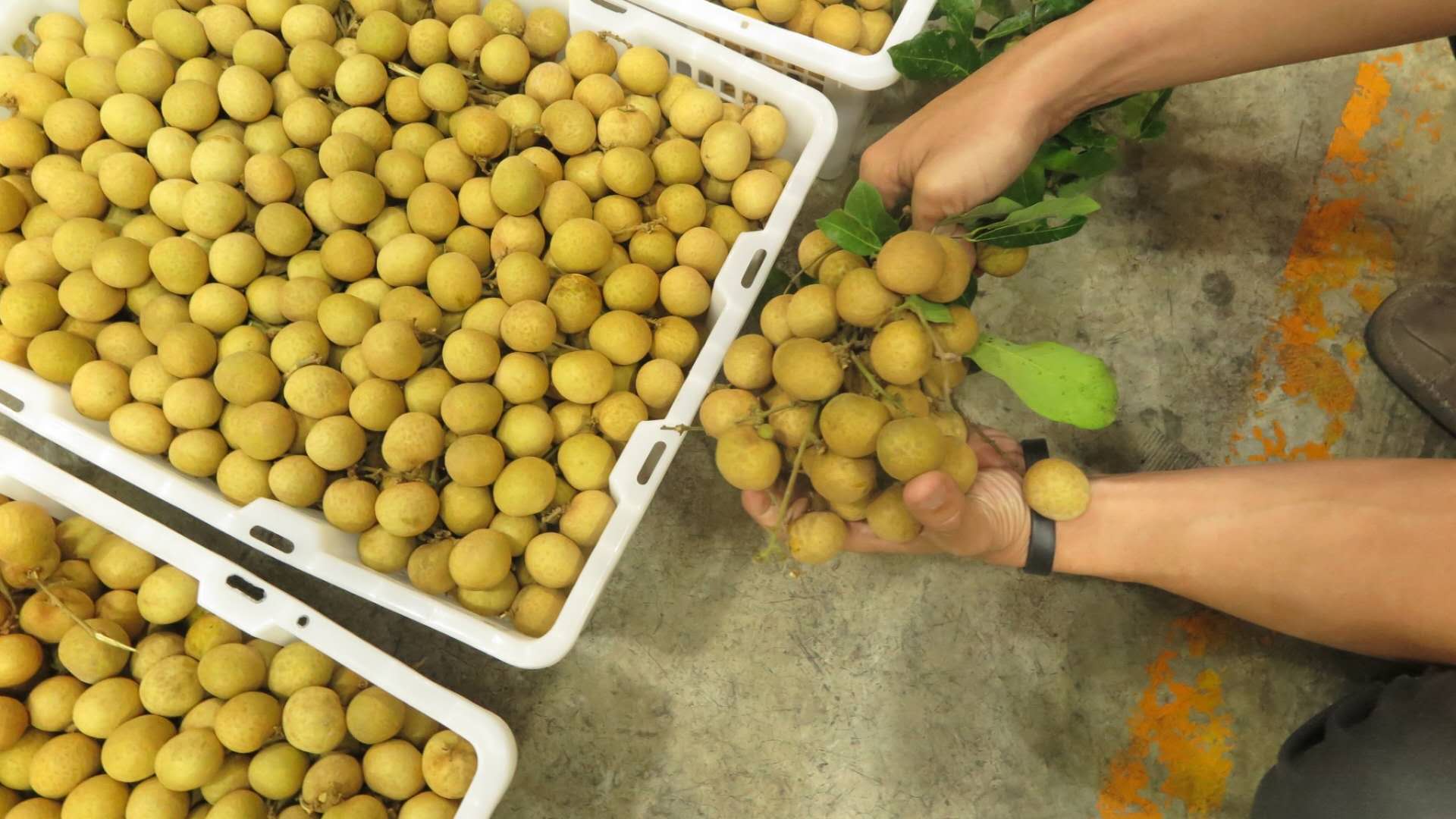 Quite apart from its popularity in China, fresh Longan is finding its way on to markets elsewhere in the world. As mentioned above, steady rainfall through the 2017 growing period has produced larger-diameter fruit. The gold jumbo grade, for example, measures at least 2.9 centimeters in diameter.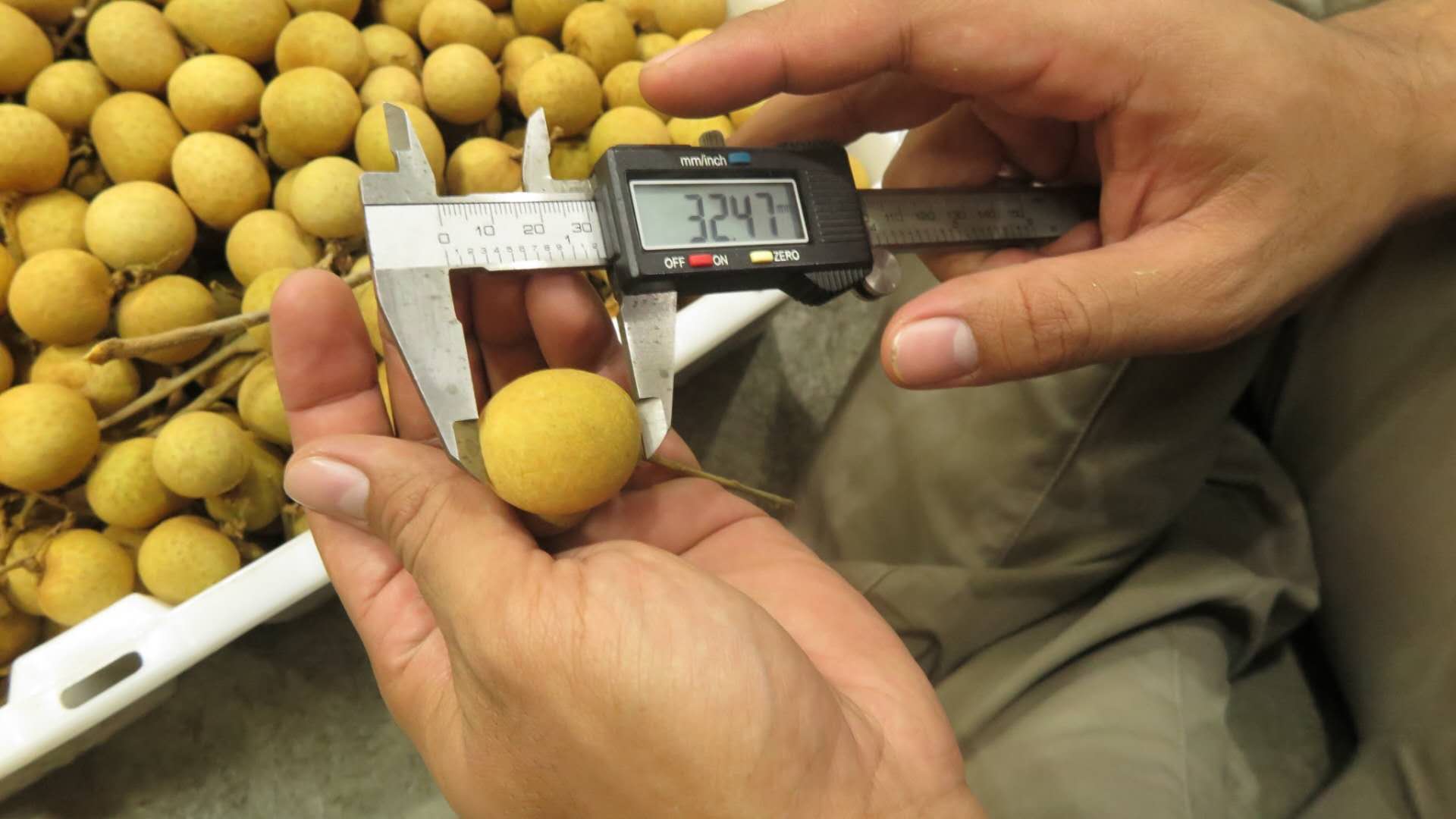 The crop is a turnaround from 2016, when a lack of rainfall made the fruit smaller, and in some cases, it failed to mature. The result was higher prices for a smaller crop.
This year, production levels are high, fruit quality is good, and prices are lower. Using gold jumbo grade fruit as an example again, prices of Longan in season range from US$0.45 to $0.60 per kilogram. Off-season fruit cost from US$1.06 to $1.36 per kg. In the drought year of 2016, in-season fruit of the same grade were priced from US$0.60 to $0.90 per kg, and fresh off-season prices ranged from US$1.80 to $2.10 per kg.
Longan has become an important economic crop for Thailand, no less than Durian. But while the best Durian comes from the eastern of the country, most of the Longan crop grows in the northern provinces of Chiang Mai, Lamphun and Chiang Rai, and in eastern parts of the country, including Chanthaburi province. Lamphun province is the "heart" of northern Longan territory, where the spreading, dark green trees cover hectare after hectare. The height of the Longan season is in June, July and August, when the fresh fruit is plentiful and inexpensive. But Longan is also manipulated to deliver a crop from November to Chinese New Year, and this attracts premium prices.
According to experienced Longan growers, the trees thrive on care and attention, and the quality of the fruit may vary from orchard to orchard, depending on the management style of the orchardist. In general, however, the following factors provide for the finest quality fresh Longans:
1. Loose, sedimented soil that is well drained;
2. Plenty of sunshine throughout the year;
3. sufficient water; and
4. An orchardist with a good management system that provides the trees with care and maintenance.
It perhaps goes without saying that most of all, Longans prefer to grow in Thailand!
For most of the past decade, ThaiFarmFresh (TFF) has been exporting high-quality tropical fruit from the gardens and orchards of Thailand to markets in countries like South Korea, Russia and etc. A high proportion of these exports have been Mangoes (Nam Doc Mai variety) and Durian. Meanwhile, TFF has been supplying best-quality Longan to other local companies that have been exporting according to an OEM model. It has thus sold to local export operators a volume as high as five containers per week at the height of the Longan season. This year, TFF will focus on exporting Longan on its own account. It has guaranteed supplies from a reputable network of Longan orchards in the North of Thailand that has developed an impressive level of quality control. The company will adapt its skills and experience not only to bring the succulent delights of Thai Longan to many overseas markets, but will also promote the availability of fresh supplies in countries where demand is known to exist.
For more information, please contact www.ThaiFarmFresh.com [2] or WeChat: LenyaTFF2014.
Image Source: TFF