Submitted by Mabel [2] on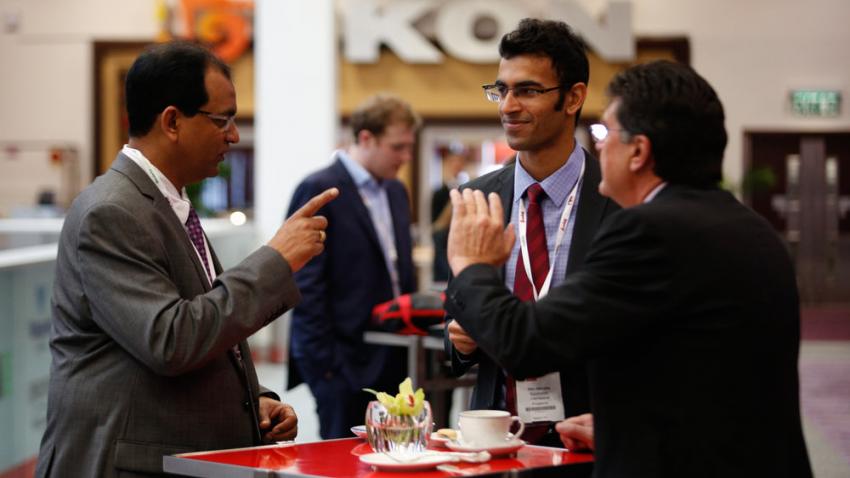 Hong Kong/Berlin, 25 July 2017 – Visitors to ASIA FRUIT LOGISTICA 2017 can look forward to taking in a rich array of global offerings when it opens its doors on 6-8 September in Hong Kong.
 
More than 730 exhibitors from over 40 different countries have already registered to showcase their products and services at Asia's premier fresh fruit and vegetable trade show, which takes place at AsiaWorld-Expo Center. 
 
Five countries are exhibiting for the first time at ASIA FRUIT LOGISTICA, including Costa Rica, Finland, Jordan, the Ukraine and Uzbekistan.
Leading companies spanning the entire fresh produce supply chain are also making their debut appearance as exhibitors. Multinational Chiquita, port operator Hutchison Ports and Beijing-based fresh produce e-commerce player MissFresh are among the first-time exhibitors. 
 
Some 23 national pavilions will feature at ASIA FRUIT LOGISTICA, and many exhibiting countries are ramping up their presence at this year's show.
 
South Africa is leading the way, increasing its bookings for exhibition space by 150 per cent compared with last year and expanding its national pavilion by some 200 per cent. Korea is another big mover, with bookings for exhibition space up by more than 70 per cent, while Germany, Japan, Taiwan and Chile have all registered increases of more than 50 per cent.
 
Visitors to ASIA FRUIT LOGISTICA will find plenty of novel products and services on display at this year's show.
 
Tokita Seeds will exhibit its super-sweet Japanese pumpkin variety Shogun Sweet, Polskie Jagody, the Polish Berries Producer Group, will launch a premium line of jumbo blueberries (over 18mm) under its Berry Good brand, while West Australian melon producer-exporter Capogreco Farms will introduce two new melon varieties.
 
Many value-added products will be on display. Chinese exhibitor Yumsun will unveil a range of new retail pre-packs and carton designs, whileThaiFarmFresh will exhibit its new fresh-cut durian, which uses packaging technology to enable the fruit to be picked and processed ripe and shipped with a shelf life of up to 15 days.
 
On the technology front, FGE Korea will showcase what it describes as "the ultimate sterilisation system" for the fresh food industry, developed from a combination of two environmentally-friendly solutions, air purification system Airocide (from the US) and on-site sanitiser generator NaOClean (from Korea).
 
New Zealand-based Compac, exhibiting with its new owners Tomra for the first time, will showcase optical sorting platform Spectrim, including the upgrade to version 2 with increased functionality for citrus clear-rot detection. Meanwhile, Maersk will be promoting the commercial launch of its remote container management (RCM), a system that provides visibility of a refrigerated container's location and atmospheric conditions inside throughout its journey. 
 
Visitor registrations:
 
Well over 11,000 top-level buyers and trade professionals from more than 70 countries are expected to attend ASIA FRUIT LOGISTICA.
 
Visitors can purchase their tickets online atwww.asiafruitlogistica.com/tickets [3] and make up to a 40 per cent saving on their entrance fee compared with buying tickets on the door.
 
ASIA FRUIT LOGISTICA's business week kicks off with the ASIAFRUIT CONGRESS, Asia's premier fresh produce conference event, which takes place the day before the exhibition on Tuesday 5 September. View the programme and speaker profiles at www.asiafruitcongress.com [4]
 
On the show-floor at ASIA FRUIT LOGISTICA, visitors can take part in two Hall Forums this year. ASIAFRUIT BUSINESS FORUM offers daily workshops with practical ideas and solutions for better fresh produce marketing. Meanwhile, the second Hall Forum turns the spotlight on the worlds of hi-tech and logistics, with SMART HORTICULTURE ASIA taking place each morning and COOL LOGISTICS ASIA running each afternoon. For a complete overview of the Hall Forum programme, visit: http://www.asiafruitlogistica.com/Visitors/Events [5].
Image Source: ASIAFRUIT CONGRESS