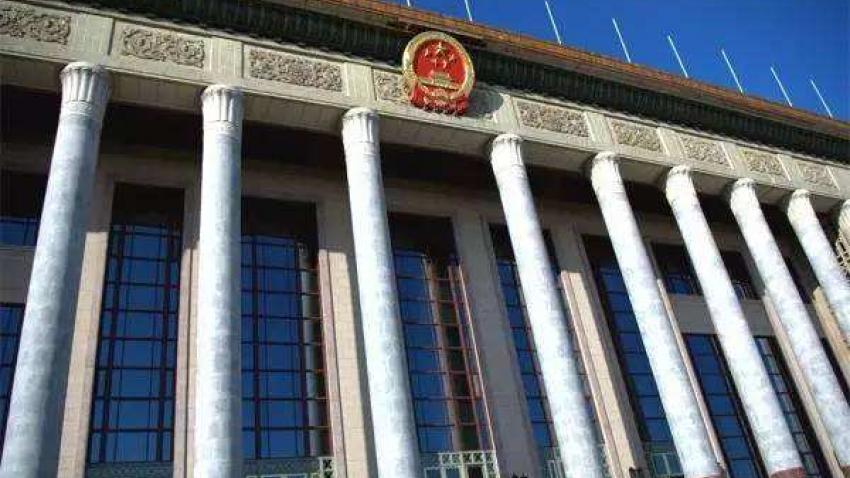 'No. 1 State Council Document' for 2017 once again focuses on agriculture and highlights Beijing's priorities relating to agriculture in China
Released on February 5, 2017, the first policy paper of China's central authorities in 2017, the 'No. 1 State Council Document,' was once again devoted to agricultural issues. Entitled 'Opinions on Deepening Agricultural Supply-side Structural Reform and Creating New Momentum on Agricultural and Rural Development,' this document illustrated Beijing's priority of supply-side structural reform in agriculture to achieve increases in product quality and ensure strict food safety standards. However, many other topics and areas relevant to agriculture in China were also covered in this document, and Produce Report has analyzed the section of the document entitled 'Creating a Good Environment for International Agricultural Trade.'
Encouraging Export of Agricultural Products with Competitive Advantages
Increased global demand for fruit and vegetables has offered new opportunities for Chinese produce. Chinese fruit and vegetable exports have experienced marked increases not only in volume and value, but also in product type and market access and coverage. According to China's Chamber of Commerce of Foodstuffs and Native Produce (CFNA) - Fruits Branch, China's fruit export for the first 9 months of 2016 amounted to 2.2 million tons valued at USD 3.23 billion, a growth rate of 35% and 24% in volume and value, respectively, compared with same period in 2015.
Of particular note are China's apple exports: in 2016, China exported 1.32 million tons, or USD 1.45 billion worth of apples, a growth rate of 59% in volume and 41% in value over the previous year. China became the world's largest exporter of apples, but demand in the domestic Chinese market still exists for high quality, exotic varieties of foreign apple imports.
The Chinese government has also stepped up support for China's domestic fruit exporters, encouraging the industry to explore international markets by creating and building strong brands, penetrating the markets of countries in South America and Africa, and bolstering efforts in established markets.
Diversification of Imports as the New Trend
 The 'No. 1 State Council Document' lays forth its vision for China's imported fruit market as one of "an environment of healthy and fair competition for the import of agricultural products." Currently, 43 countries and regions have market access in China, spanning a total of 52 categories of fruit. 17 new types of fruits received market access in 2016 and four countries received permission to export to China for the first time ever. Import permission for oranges, for example, has been given to countries such as the United States, Spain, South Africa, Egypt, Australia, and others, with those countries that were more recently granted permission experiencing higher levels of growth in their orange exports to China.
Also focused on the protection of China's domestic market in light of increased foreign imports, the document emphasizes that "healthy agricultural trade opposes export subsidies, dumping, or protectionist laws and policies, and requires investigation into trade subsidies for any imported agricultural product." This policy against export subsidies and dumping is considered a necessary tool for protecting the interests of Chinese farmers and avoiding an influx of overseas agricultural products that may harm China's own agriculture industry. These strategic adjustments are seen as an attempt to correct China's previous trade imbalances with certain countries while also helping to also raise China's stature, position, and influence in the international agricultural trade.
One Belt, One Road and International Co-operation
China's 'One Belt, One Road' initiative, launched in 2013, is an ambitious economic and diplomatic program aimed at strengthening and transforming trade ties and co-operation with countries in China's periphery and Eurasia at large. In line with 'One Belt, One Road,' this State Council document underlines the support to be given by the government to Chinese agricultural companies in establishing overseas operations, including production bases, warehouses, and logistics facilities, in countries along the Belt and Road in order to increase China's international competitiveness.
Visible progress has been made in international co-operation and mutual recognition of agricultural products certification and standards. In November 2016, China and New Zealand signed an agreement on mutual recognition for organic produce certification, the first bilateral mutual recognition agreement signed by China and the first Chinese organic produce certification system to receive international recognition.
Under the section entitled 'On Creating a Good Environment for International Agriculture Trade,' commitments dedicated to stopping smuggling of agricultural products were reaffirmed. Of great concern was the risk of contamination and disease stemming from foreign fruit and vegetables imported into China without undergoing quarantine inspection. This document promises enhanced port inspections, preventing produce from 'epidemic-stricken regions' from slipping into China, with the State Administration of Industry and Commerce to be responsible for supervising the transportation, warehousing, and sale of imported fruit that has obtained the proper quarantine certificates. It is expected that more produce from overseas is to be imported directly to Chinese ports, which will and is prompting increasing numbers of inland ports to seek and obtain authorization allowing the import of foreign produce.