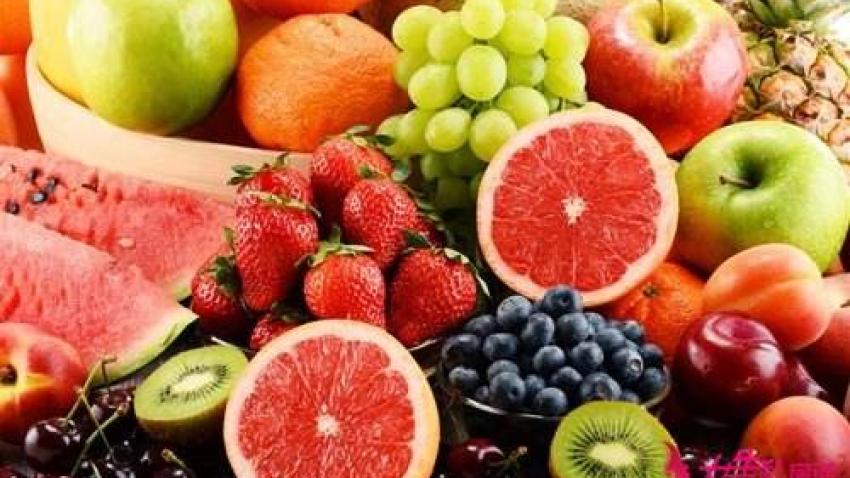 China's imported fresh fruit sector witnessed some significant changes in 2016 and experienced an overall slowdown, according to import data recently released by China Customs. Produce Report has learned that this is the first year that imports of fruit into mainland China have decreased compared with the preceding year, as imports of fresh fruit declined by nearly 2.5% in 2016 to $4.88 billion, compared to their value of $5.01 billion in 2015. This decrease was even more pronounced in terms of quantity, as total imports of fresh fruit by tonnage fell from 3.79 million tons to 3.48 million tons, a decrease of 8.2%.
This decline was fueled primarily by significant drops in imports from countries across Southeast Asia: imports of fresh fruit from Vietnam fell by over 30%, from $861 million in 2015 to $597 million in 2016, Thailand retreated from its 2015 gains and dropped 5.3% to barely over $1 billion, and imports from the Philippines continued to lose ground, dipping 14.6% to $597.9 million.
Although the top ten fresh fruit exporting countries in terms of value remains the same, their positioning and ranking differs from 2015.The most dramatic change in 2016 was Chile's rise to the number one exporter of fruit to China, displacing Thailand, long the top exporter of fresh fruit to China. Posting an impressive growth rate of 22%, exports from Chile amount to over $1.18 billion in 2016, and comprised 24.2% of global fruit exports to China. Chile's fresh fruit exports to China have more than doubled since 2012 and Chile's rise to the top export position is a significant development in China's imported fresh fruit industry and points to the competitiveness and demand for Chilean produce in China, which is especially surprising considering the massive transport distance between the two countries compared with China's Southeast Asian neighbors.
However, Chile's success was not shared with most of its fellow Latin American countries: exports from Peru declined by 18.3% to $175 million and Ecuador fell from 7th to 10th place following a substantial 42.8% decrease in exports to China in 2016. In contrast, Oceanic countries recorded impressive results in 2016, with exports from New Zealand increasing by 20% to $329.6 million and Australia climbing in rank from 10th to 7th largest exporter of fresh fruit to China after posting a growth rate of 67.3%, or $191.5 million, in 2016. Other countries within the top ten, such as the United States and South Africa, recorded modest growth rates of 10.5% and 11.1%, totaling $331.1 million and $156 million in exports of fruit to China, respectively.
Outside of the top ten exporters, notable increases of fresh fruit exports to mainland China included Spain ($18.3 million, or +360.8%), Israel ($4.2 million, or +923.5%), and Argentina ($4.1 million, or +1,043.7%). 
The slight decline in mainland China's imported fruit market was offset by growth in Hong Kong, which rose by 17.8% to $2.6 billion in 2016. This growth was similarly due to significant increases in Chilean fruit exports, which rocketed to top spot at $758.5 million, a 69.2% increase over 2015's $448 million. Imports from Thailand also grew by 11.5%, whereas American imports were largely flat at +0.28%; altogether, these three countries account for 63.2% of Hong Kong's fresh fruit imports. Peru saw the largest decline out of the top ten exporters to Hong Kong, falling 25.8% to $82.5 million in 2016.
Other notable increases include Spain ($16.9 million, or +46.3%), Ecuador ($12.5 million, or +224.6%), and Israel ($5 million, or +67.9%). Combined, mainland China and Hong Kong's imported fruit market grew by 3.75% from $7.22 billion in 2015 to $7.49 billion in 2016. For additional information and to learn more about China's imported fruit market, please participate in PMA Fresh Connections: China [3], to be held in Shanghai from March 15-17, 2017.
Photo: Baidu