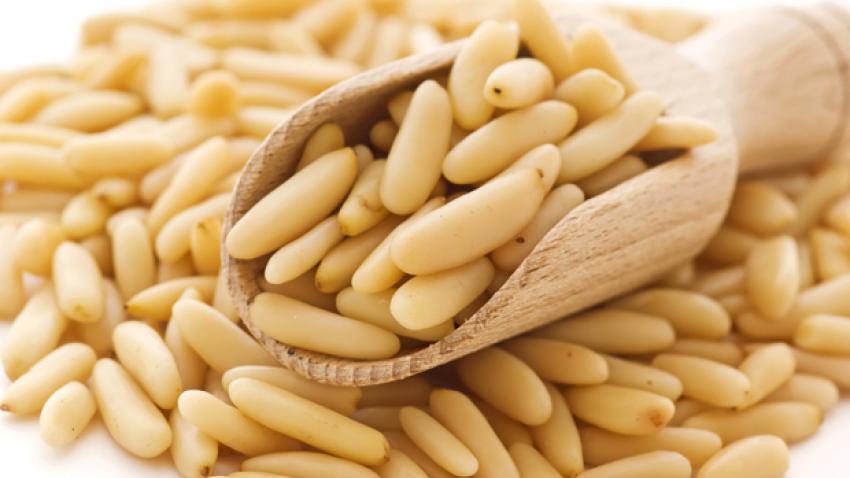 Russia's pine nut industry experienced a bumper crop this year
Photo: Shutterstock
In September and October of this year, Inner Mongolia's Manzhouli border land port saw significant increases in total volume of Russian pine nut exports. According to Manzhouli customs statistics, nearly 3,000 tons of pine nuts worth $9.9 million overall were transported to China in these two months, 2.6 and 1.6 times the export volume and value of last year, respectively. Peak export is expected to continue up until the end of 2016, with total export volume estimated to exceed 5,000 tons.
Russia's pine nut industry experienced a bumper crop this year, which led to a sharp price decrease. One week after the harvest started in early September, the local market wholesale price for pine nuts dropped from $3.50 to $1.90 per kilogram, a decrease of nearly 46%. The retail price similarly fell, plummeting 50% from $6.30 to $3.16 per kilogram. This certainly impacted export prices and contributed to the rise in export shipments.
Demand in China for pine nuts in 2016 was exceptional and provided unique opportunities for pine nut importers and exporters alike. Moreover, China does not levy the value-added tax and the consumption tax on imported raw ingredients and products for which the processing would be done in China. This policy, in combination with the devaluation of the Russian rouble, resulted in more competitive pricing for pine nuts and contributed to increased export growth.
According to Chinese importers, this year's Russian pine nut crop has been marked by multiple kernels in pine cones, which have a refined taste and are high in nutrition. As it was noted by the importers, such high-quality pine nuts are sure to attract the attention of the Chinese consumer, for whom product quality is of the utmost importance.
However, this cannot be considered the new norm, as such an abundant crop in Siberia only comes once every five years; the next high-yield crop is expected in 2021. In order to ensure sufficient production between these bumper crop years, some regions of Russia have begun to develop techniques to enhance forest fertility. According to the Russian news agency Vostok-Media, the Khabarovsk region of Russia has started to implement a process of cedar seed stratification [3], allowing for accelerated seed germination. After having undergone special treatment during the winter months, the seeds will be planted in the forest nursery next spring, and within two to three years' time, the seedlings will be transported to areas which have suffered deforestation due to forest fires. Under natural conditions, cedar seeds require two to three years to germinate; however, through stratification, these seeds begin to sprout only one month after sowing. Khabarovsk region plans to stratify 12 tons of seeds this year, with more seeds to be prepared this way in the coming future.