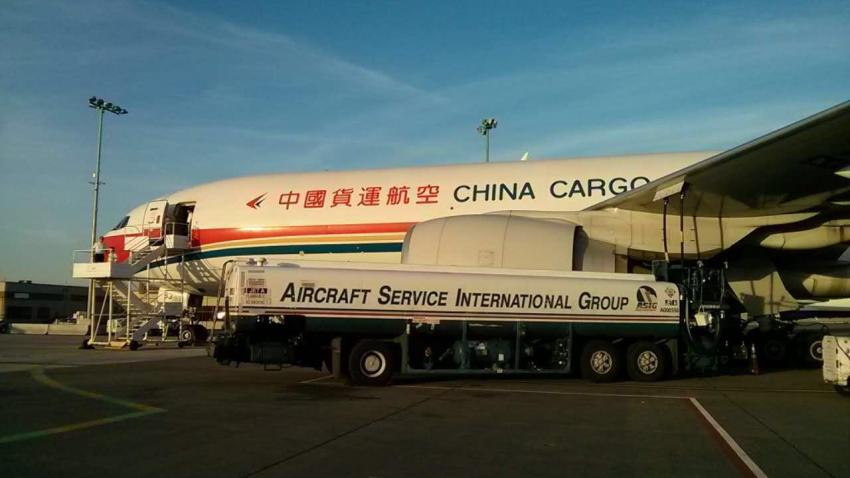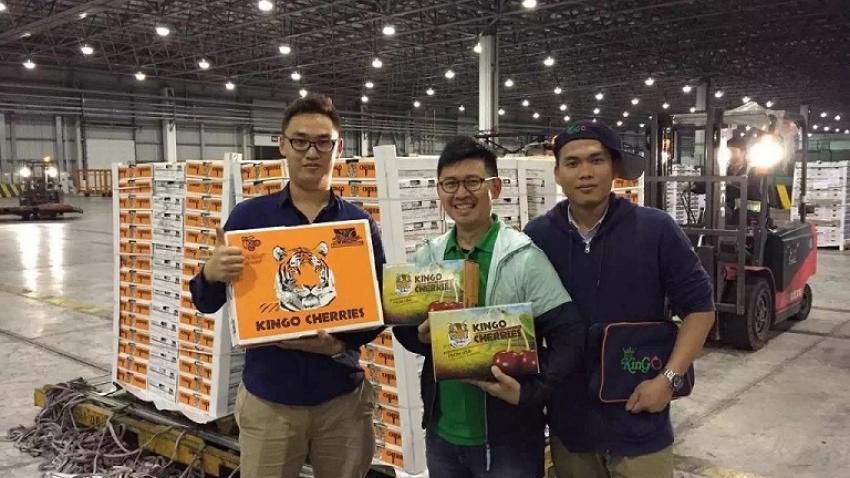 In the early hours of June 8th, the first Eastern Air Logistics (EAL) charter flight of Northwest cherries landed at Shanghai's Pudong airport, arriving directly from Seattle.
"Usually the goods are shipped via truck from Seattle to Los Angeles, then to Shanghai by air, a total transport time of two days. In contrast, shipments sent directly by air not only saves time, but also offers our customers a selection of fresher cherries," Kevin Zhao of Yidu Group, one of the importers, remarked to Produce Report (www.guojiguoshu.com [3]).
"China Eastern Airline is very professional in controlling all relevant factors in order to ensure a consistent temperature is maintained during delivery, ensuring that the highest quality of cherries arrive at their destination. On the whole, the 120 pallets arrive safe and sound, preserving the excellent quality of cherries," as another one of the importers, Chuck Cheng from Kingo Fruits, stated in conversation with Produce Report.
"Most of the cherries have been specially-reserved, so that this shipment only has a slight impact on the market, and will not apply strong pressure to the current market of imported cherries. In general, everything has been perfect, except for the heavy rain this morning." Mr. Cheng also mentioned that Oheng's cooperation in the customs declaration process helped to expedite inspection and quarantine of the goods and accelerate their delivery. 
As early as December 2013, EAL sent the first shipment of Chilean fruits to China, becoming the first intercontinental fruit charter airline servicing the Chinese mainland. Steven Fang, CEO of Eaemall (an e-commerce-focused subsidiary of China Eastern) indicated that for this premiere shipment of Northwest cherries, the departure time was adjusted to midnight, avoiding both potential quality-adverse high temperatures as well as possible flight delays. EAL plans to issue three charter flights per week, dependent on market reaction over the next several weeks.
According to EAL, the cherry is one of the most temperature-sensitive fruits, requiring that high standards of transportation and storage conditions are maintained. EAL's direct charter guarantees the quality of fresh food through total cold chain distribution in order to ensure that the cherries arrive in China tasting as if they were just freshly picked. In addition to logistics, EAL sells fruit, beef, and wine through eaemal.com and Wechat Mall.