Submitted by Roy G [2] on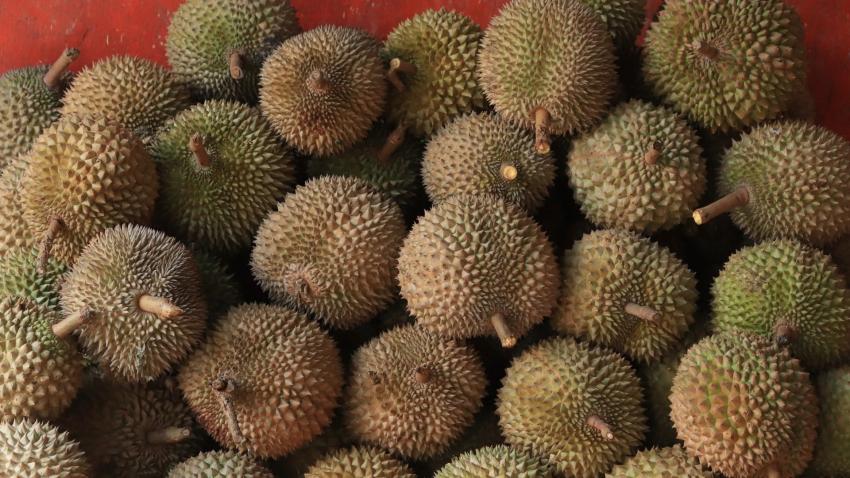 As reported by the Bangkok Post, the first batch of Thai durians [3] arrived at Nanning's Wuxu International Airport on May 13.
The durians were reportedly delivered on a Tianjin Airlines flight from Bangkok and reached Nanning after a two-hour journey. This is the first time that Wuxu International Airport has handled fruit imports from abroad and marks the official opening of Guangxi's fruit import routes to countries of the Regional Comprehensive Economic Partnership.
According to Thailand's Ministry of Agriculture and Cooperatives, Thailand exported 875,097 tons of durian fruit to China in 2021 with a total value of 109.2 billion Thai baht ($3.15 billion). The ministry expects durian exports from Thailand to China to increase by 9.8% this year to reach a total value of 120 billion baht ($3.47 billion).
Of Thailand's total durian exports to China, 55% are transported by sea, 40% by land and 5% by rail or air. Despite the impact of China's epidemic prevention policies, Thailand's durian exports in the first quarter of 2022 managed to achieve a year-on-year increase of 42%.
Image: Unsplash
This article was translated from Chinese. Read the original article [4].