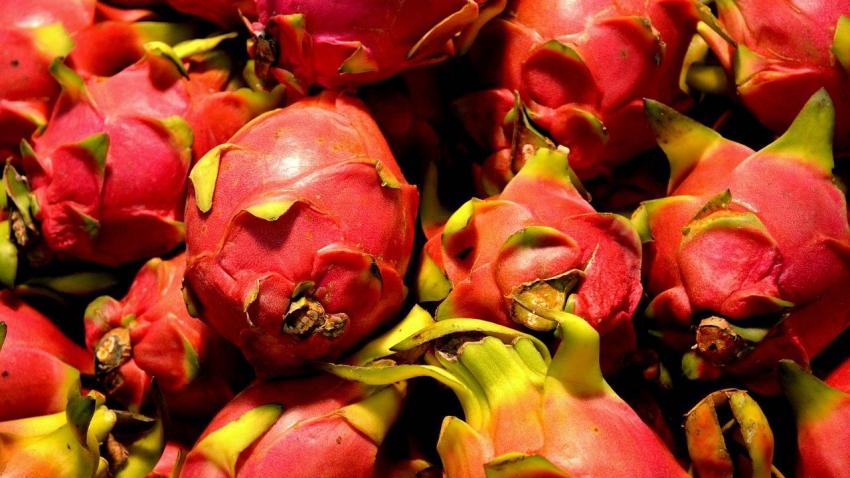 The Saigon Giai Phong newspaper reports that Vietnam's dragon fruit exports to China have plummeted recently owing to tightening border controls and increased dragon fruit plantings within China itself.
The director-general of the Vietnam Trade Promotion Agency under the Ministry of Industry and Trade expressed that while Vietnamese dragon fruit is exported to several markets, such as Thailand and Indonesia, China remains the country's top market for dragon fruit, accounting for 80% of total exports. In fact, dragon fruit accounts for one-third of Vietnam's produce exports, frequently earning over $1 billion in annual export sales.
Vietnam's challenges are attributable, in part, to increased competition with China's domestically grown dragon fruit. The land area dedicated to dragon fruit in China has soared in recent years and was estimated as between 53,000 and 67,000 hectares in September 2020, far surpassing Vietnam's 50,000 hectares. Vietnamese dragon fruit has also lost its cost advantage in China over time; the fruit's total production cost from planting to shipment to China currently stands at approximately 5 Chinese yuan ($0.77) per kilogram. These problems have been compounded by the fact that dragon fruit grown within China is reportedly better tasting, with a sweeter flavor that is preferred by Chinese consumers.
Vietnam has also faced shipping challenges associated with COVID-19 [3]. Vietnamese dragon fruit previously only needed two to three days to reach Guangxi province by land, but shipments now take approximately a week on average owing to tightened border controls and customs clearance delays.
Additionally, China Customs uncovered a 170,000-ton Vietnamese dragon fruit smuggling operation [4] this July, which caused the availability of Vietnamese dragon fruit on the market to fall. The price of dragon fruit in China rebounded again after August, while the price of Chinese-grown dragon fruit is reportedly rising steadily as the Mid-Autumn Festival and China's National Day approach, although large price increases are not expected.
China Customs statistics show that China imported 281,000 tons of dragon fruit from Vietnam from January to June of this year, representing a steep year-on-year decrease of 23.4% compared with the 367,000 tons imported during the first six months of 2020. Moreover, the value fell by 33% year-on-year. Industry insiders estimate that although Vietnamese dragon fruit still holds a 65% share of China's dragon fruit market, this share will decrease in the coming years.
In response to these challenges, Vietnamese exporters are making efforts to expand into other foreign markets, setting their sights on Australia, Japan, the European Union, North America and the Middle East. This year, the Vietnam Trade Office in Australia organized a Vietnamese dragon fruit week in large Australian cities, and Vietnamese dragon fruit can reportedly be purchased in Australia at $4.90 per fruit. Vietnam has also already exported dragon fruit to Japan, India, New Zealand, Chile and Pakistan in recent years, albeit in limited quantities.
Image: Pixabay
This article was translated from Chinese. Read the original article [5].