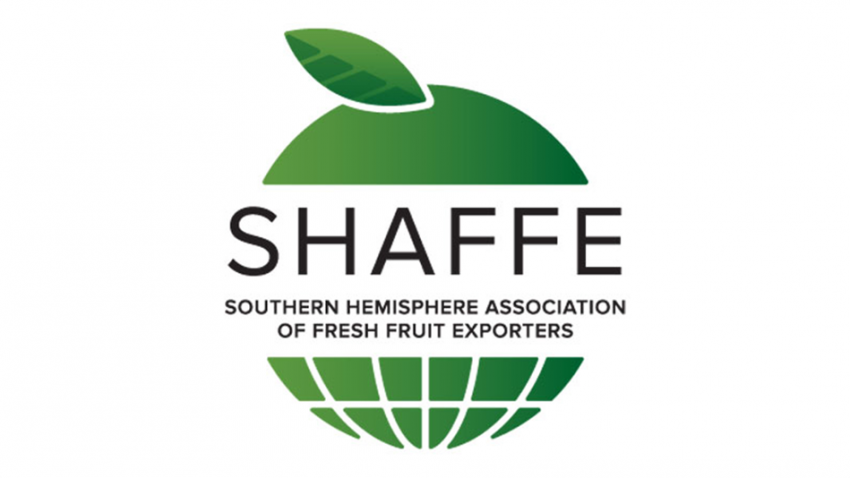 This content has been modified from its original version. It has been edited for content and style, as well as to follow Produce Report editorial guidelines and for necessary website formatting.
The Southern Hemisphere Association of Fresh Fruit Exporters [3] (SHAFFE) and China Chamber of Commerce of Foodstuffs and Native Produce [4] (CFNA) recently held their very first joint board meeting, after the collaboration agreement (MOU) signed by both organizations last March. The virtual meeting was attended by nearly 50 representatives of the two associations. "SHAFFE is an association of associations, and our goal is to establish collaborative networks with different organizations worldwide, so this first meeting with the CFNA is key in this process," said Charif Christian Carvajal, president of SHAFFE and marketing director for Asia, Europe and the Middle East at the Chilean Fruit Exporters Association [5] (ASOEX).
The eight countries that make up SHAFFE account for almost a quarter of the global fruit supply. Together, they export 11 million tons of fresh fruit worth $14 billion annually. Regarding the China market, SHAFFE countries represent 33% of all imports to China, providing a stable supply of high-quality products during the pandemic. These exports have shown a five-year average annual growth of 11%, reflecting the growing importance of Asian markets for Southern Hemisphere exporters.
At the meeting, SHAFFE representatives presented issues of interest [6] for further development and growth in China, with logistics, duties and market access being the most important ones. "We look forward to the support of CFNA members on these issues," said Marta Bentancur, vice president of SHAFFE and representative of Upefruy [7] in Uruguay.
CFNA members expressed optimism about a better imported fruit season due to improved pandemic control and growth in fresh produce sales, where quality remains a key issue. However, they said inspections and disinfections remain a challenge.
"SHAFFE members are very important suppliers to China, and China is a very important market for SHAFFE, so working cooperatively and together is key for both organizations," said Kurt Huang, deputy secretary general of CFNA's fruit division.
Finally, Nelli Hajdu, secretary general of SHAFFE, emphasized that "we are very excited about the results of this first meeting with CFNA, as it opens collaboration opportunities for all our members. We will continue to seek new collaborative alliances to further enhance exports from the Southern Hemisphere."
Image: SHAFFE