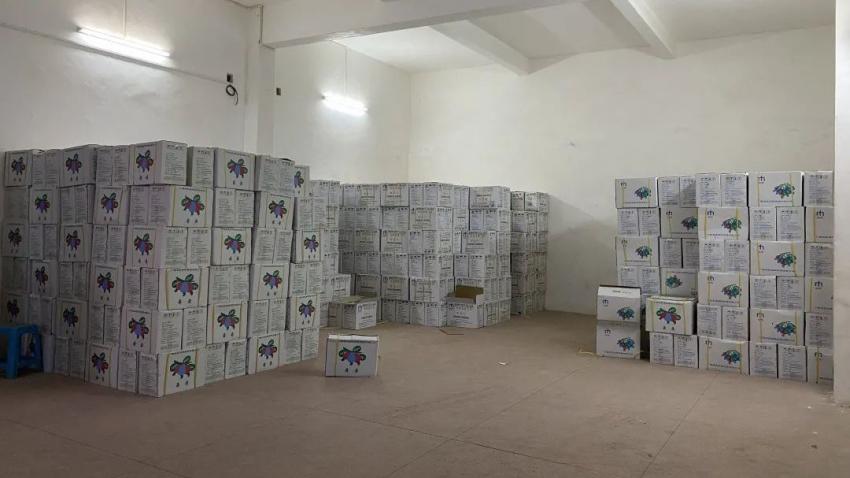 China Customs recently announced that customs officials in the city of Zhanjiang in Guangdong province had conducted a successful sting operation involving dried goods, which resulted in the arrest of 19 suspects from 9 smuggling gangs, the seizure of 7 warehouses, and the confiscation of over 130 metric tons of cashews, figs and other agricultural products.
Zhanjiang Customs was reportedly tipped off that several gangs run by leaders surnamed Xu and Wei were smuggling cashews, figs and other dried goods into Zhanjiang by falsely declaring the items at border crossings [3]. The financial value of the smuggled goods was tremendous, with preliminary estimates indicating that the suspects had smuggled approximately 3,100 tons of agricultural products worth 134 million Chinese yuan ($20.7 million). The case is still under investigation.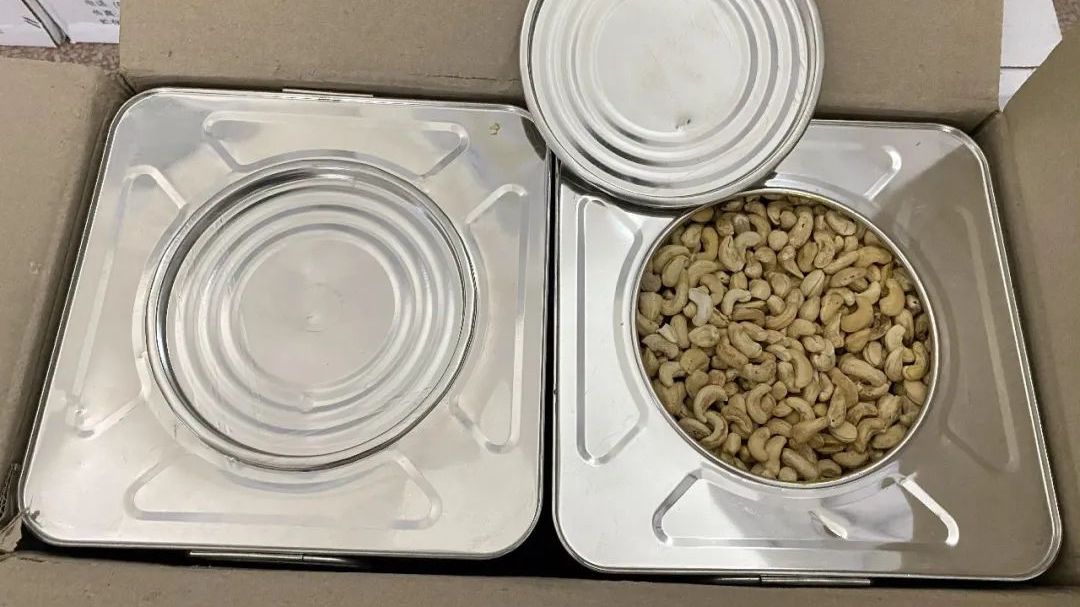 In recent years, China's demand for nuts has soared, and customs officials have cracked several major cases of nut smuggling. In 2019, Jiangmen Customs, also in Guangdong, uncovered a 3.733 billion yuan ($541 million) case involving 80,300 tons of smuggled nuts. Last year, Nanjing Customs busted a 1.219 billion yuan ($175 million) smuggling case [4] involving 5,000 tons of falsely declared nuts imported from the United States.
China depends primarily on imports for its cashews; only 3,886.1 tons of cashews were produced domestically in the country in 2019. At present, China imports almost 1 million tons of nuts each year, with pistachios, cashews and almonds being among the most popular. To reduce the cost of importing nuts, the tariffs on 13 kinds of imported nuts were lowered from an average of 18.5% to 10.7% with effect from Jan. 1, 2020. Although the most-favored-nation tariffs for shelled and unshelled cashews nominally stand at 10% and 20%, respectively, both categories are currently only subject to a 7% temporary import tariff. China has a limited supply of imported in-shell cashews and mainly imports cashew kernels.
China's cashew imports are predominantly sourced from Vietnam, Indonesia and Cambodia, of which Vietnam accounts for over 90%. According to data from China Customs, a total of 23,600 tons of cashews worth $165.38 million were imported in 2019, corresponding to year-on-year increases of 119.5% and 81.8%, respectively. Despite the impact of the pandemic, cashew imports to China still increased in 2020, reaching a total of 26,800 tons.
Images: Zhanjiang Customs
This article was translated from Chinese. Read the original article [5].