On July 15, Shenzhen SVM Variety Management (SVM) released a statement in both Chinese and English on several industry media platforms claiming that some companies and individuals in Yunnan province have been propagating, cultivating and selling the apple variety PremA280 without permission from SVM. SVM claims that this is an infringement of the plant breeders' rights of the variety owner, Prevar Ltd. [3] of New Zealand. Consequently, SVM plans to take legal action against the alleged infringing parties.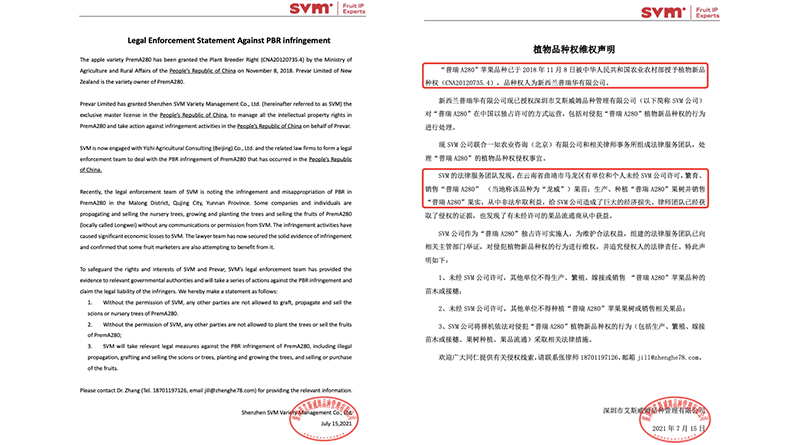 SVM staff report that the company is a wholly owned subsidiary of Shennong Variety Management Ltd. of New Zealand and has been granted the exclusive master license to manage the PremA280 apple variety within China by the variety owner.
Produce Report has learned that Prevar and SVM jointly introduced the PremA280 variety to China for test planting and evaluation in around 2010, with Yunnan being chosen as one of the test sites. The two companies decided to officially commercialize the variety in 2020 and have not yet authorized the propagation or planting of the new variety.
SVM claims, however, that it has recently discovered that companies and individuals in Yunnan have been growing and selling PremA280 apples. The unauthorized plantings allegedly cover an area of 1,333 hectares and sales have been ongoing for the past three years, causing direct economic losses estimated at approximately 20 million Chinese yuan ($3.09 million).
In its statement, SVM claims that the infringement of its plant breeders' rights with respect to PremA280 is occurring in the Malong district of the city of Qujing in Yunnan province, where in recent years the apple variety has been extensively planted and is locally known as Longwei.
Malong is currently a flourishing region for apple production and is known as an early-maturing apple production base within Yunnan. At the end of 2019, apple orchards occupied approximately 3,333 hectares in the district, which first began cultivating apples on a large scale following the founding of the People's Republic of China. In 1954, the then secretary of the Malong County Party Committee brought McIntosh, Jin Shuai, Fuji, Ralls Janet and other apple varieties from Shandong to Malong to conduct test plantings, and these trials turned out to be a success. In 1995, Malong began introducing other varieties to the region from Japan and New Zealand [4], including Royal Gala and Fujimaki No. 1. In 2013, Malong District's homegrown apple, the Malong apple, was selected as a geographical landmark product by China's Ministry of Agriculture. In 2018, the Malong apple was approved by the China Council for Brand Development with a trademark value of 550 million yuan ($85 million).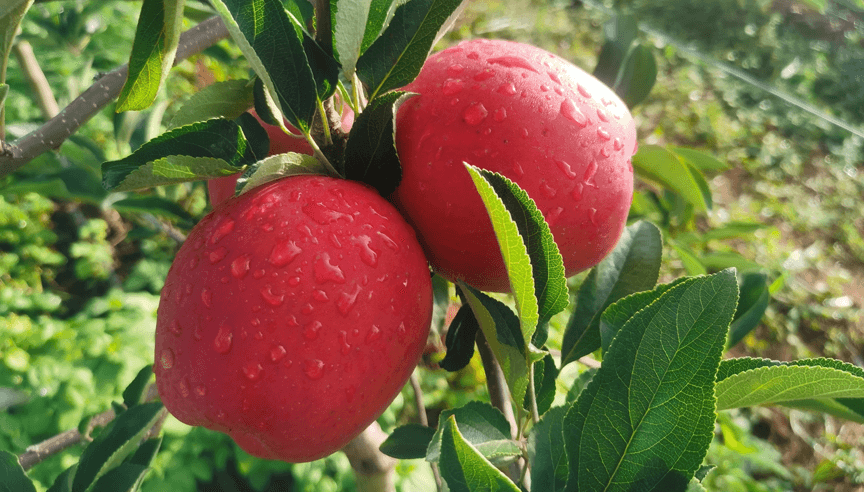 In recent years, Malong has introduced 113 varieties of apples from numerous locations, including Singapore, Japan, Shandong and Shaanxi [5]. Publicly available information reveals that Longwei, as well as Longga, apples are "new varieties" grown locally in Malong bred from New Zealand varieties. Both Longwei and Longga passed new variety registration with the Yunnan Provincial Agricultural Department in 2013, and they also won second and first place, respectively, in China's National Apple Contest in Shandong. Today, the two varieties are planted on a mass scale in the local area. These apples fetch an average market price of over 10 yuan ($1.55) per kilogram and can reach 15 yuan ($2.32) per apple at the highest.
However, SVM claims that Longwei is actually the PremA280 variety introduced by Prevar Ltd. of New Zealand and sold under the trademarked Sweetie brand in New Zealand. The PremA280 variety was reportedly bred by The New Zealand Institute for Plant and Food Research Ltd. [6] as part of the same breeding program as the famous Envy and Rockit apple varieties. The PremA280 variety is characterized by its sweetness and crispness. It matures early, possesses an elongated shape and has high coloration, and the company was granted plant breeders' rights for the variety by China's Ministry of Agriculture and Rural Affairs in 2018.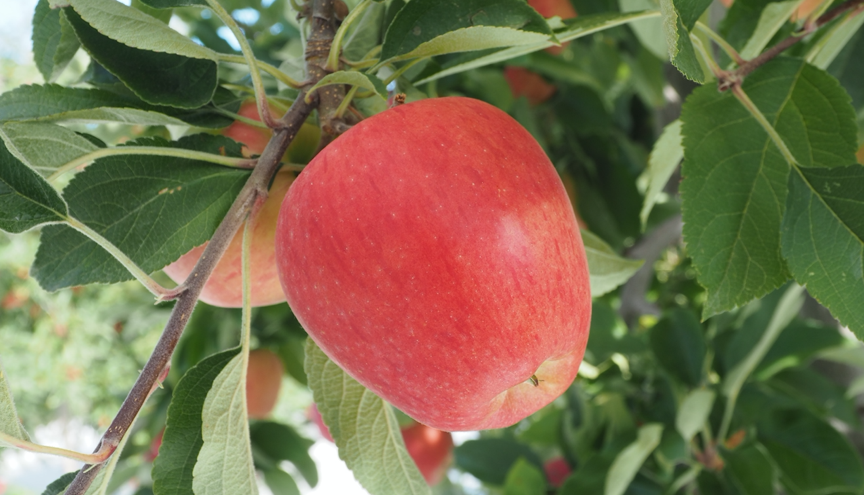 Prevar Ltd. of New Zealand has authorized SVM to respond to the incident. The latter assembled a lawyer team that has presented the relevant authorities with evidence of the alleged infringement of the plant breeders' rights of Prevar Ltd. Produce Report will continue to follow this story as it develops.
Images: SVM
This article was translated from Chinese. Read the original article [7].