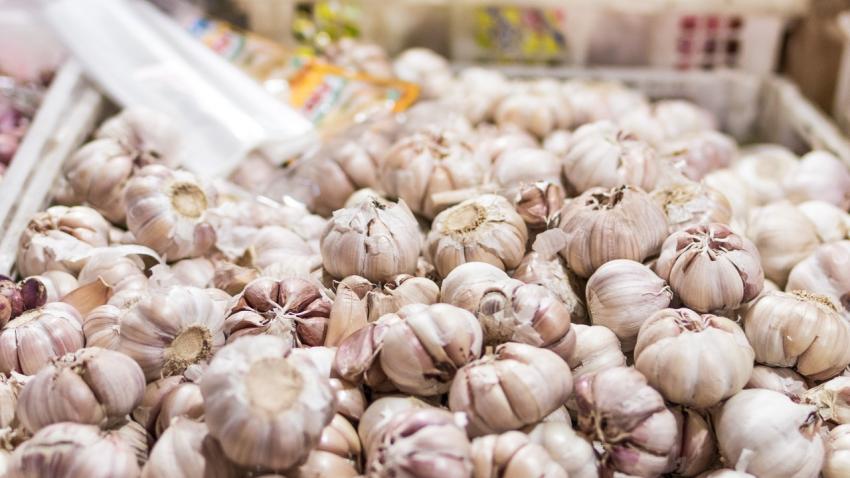 According to customs statistics, China's export volume of fresh and cold-stored garlic in 2020 reached 2.232 million tons, marking a high point [3] for the past decade. This represents a year-on-year increase of 500,000 tons or 28.4% compared to 2019, when the annual export total was 1.738 million tons. Meanwhile, garlic export revenues in 2020 amounted to 14.02 billion Chinese yuan ($2.2 billion), a year-on-year increase of 3.7%. During 2020, the average price of garlic was 6,280.4 yuan ($970) per ton, a year-on-year decrease of 19.8%.
In December, Chinese garlic exports retained their positive momentum seen throughout 2020, as international buyers placed more orders in preparation for the Christmas holiday. Export processing factories also procured large quantities of raw materials. In Indonesia and other parts of Southeast Asia, Chinese garlic exports continued to perform well in the market, receiving praise from customers.
CHINESE PRODUCERS FLOURISH IN THE FACE OF THE PANDEMIC
The continued impact of the COVID-19 pandemic has caused issues for overseas garlic suppliers. However, this has only served to increase the market standing of Chinese garlic exporters. In the beginning of January 2021, export markets flourished, with countries such as the Netherlands, Canada and the U.S. increasing their import volumes. Foreign demand for Chinese garlic has exploded by 50%, contributing to higher domestic garlic prices. Garlic exports during 2020 peaked in May, reaching a total of 284,000 tons, with exports also exceeding 200,000 tons in June, July, November and December. In contrast, monthly exports in 2019 only surpassed 200,000 tons once, in the month of November.
Garlic export prices exhibited a V-shaped trend during 2020. In January, prices hit 9,209 yuan ($1,400) per ton, the highest for the year, before falling to a low point of 4,695 yuan ($730) per ton in June then gradually recovering [4]. Since September, prices have hovered at approximately 6,000 yuan ($930) per ton. For the second half of the calendar year, prices were highest in December, at 6,321 yuan ($980) per ton.
INDONESIA REMAINS KEY MARKET FOR GARLIC EXPORTS
Indonesia continues to be the main destination for Chinese garlic exports, with 90% of the country's garlic imports originating from China. In 2019, total Chinese garlic exports to Indonesia amounted to 465,800 tons. In 2020, this figure grew by 158,700 tons, a 34.1% increase, to 624,500 tons. The average price of Chinese garlic in Indonesia was 5,061 yuan ($780) per ton, a figure 19.4% lower than the overall average market price.
During February 2020, Indonesia temporarily suspended its imports of Chinese garlic owing to the COVID-19 pandemic, leading to a sharp rise in garlic prices in Indonesia by 70%. However, Chinese garlic imports were soon allowed to resume. During the fifth biennial Jakarta Food Security Summit [5], Syahrul Yasin Limpo, Indonesia's Minister of Agriculture, discussed the country's reliance on China for garlic imports and stated that Indonesia would not be able to become self-reliant in garlic production and that the country's garlic supply would likely remain heavily dependent on imports. He also pointed out that imported Chinese garlic is high quality, large and cheap.
Russia is also rapidly becoming an important destination for Chinese garlic exports. In 2020, China exported 53,000 tons of garlic to Russia, a year-on-year increase of 928%, while the export value increased by 1,305%. Owing to the strong demand for garlic among Russian consumers, the country's garlic imports are increasing every year, and Chinese garlic, with its high quality and low price, has been well received in this market. Manzhouli, a sub-prefectural city located in China's Inner Mongolia Autonomous Region, is a primary entry point for Chinese produce exports destined for Russia. From this city, a steady stream of Chinese garlic heads to the dining tables of Russian consumers. In 2020, garlic exports processed in Manzhouli displayed a year-on-year increase of 71%.
From 2004 to 2018, China's position as a global leader in garlic production gradually trended upward. Now, with its relatively stable export market, China is the most critical country in the international garlic supply chain, accounting for 80% of global garlic exports. At present, Indonesia, Vietnam and the U.S. are the largest export destinations, with Southeast Asia, Brazil, the Middle East and Europe also serving as important markets. Chinese garlic is exported in a variety of forms, including fresh, cold-stored, dried, pickled and brined, with fresh and cold-stored garlic accounting for 89.2% of garlic exports and dried garlic representing 10.1%.
Images: Pexels (main image), Wikimedia Commons (body image)
This article was translated from Chinese. Read the original article [6].