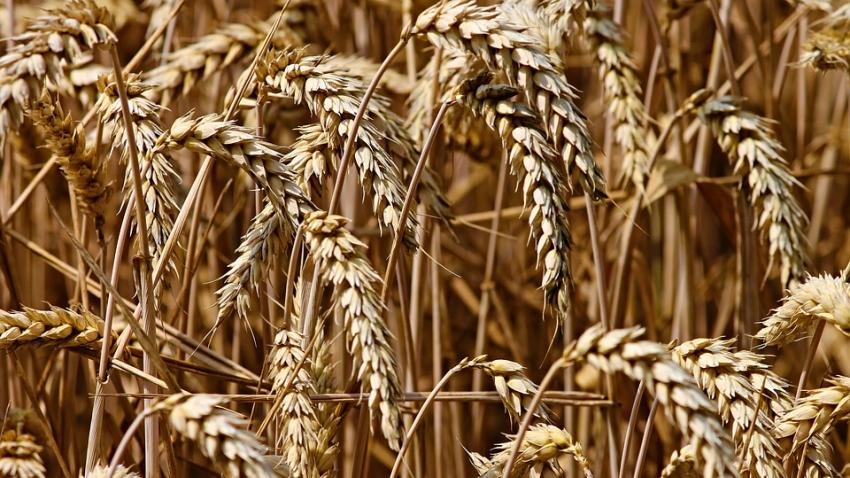 China's General Administration of Customs recently published its "List of Countries/Regions Permitted to Export Grains and Raw Plant-based Fodder to China," which expands the total numbers of permitted grains and tubers to nine and three, respectively. Since 2019, China has added Benin and Tanzania to its list of permitted soybean exporters, in addition to granting market access [3] to wheat from Lithuania, barley from the U.S. and Russia, potatoes from the U.S. and sweet potatoes from Laos.
Category

Type

Country/region

Grains and oilseeds

Soybeans

Canada, Uruguay, Russia, Ukraine, Ethiopia, Kazakhstan, United States, Brazil, Argentina, Bolivia, Benin, Tanzania

Rapeseed

Canada, Australia, Mongolia, Russia

Wheat

Australia, Canada, Kazakhstan, Hungary, Serbia, Mongolia, Russia, France, United Kingdom, United States, Lithuania

Corn

Thailand, Laos, Argentina, Russia, Ukraine, Bulgaria, Brazil, Cambodia, South Africa, Hungary, United States, Peru (large grain only), Kazakhstan, Mexico, Uruguay

Barley

Australia, Canada, Denmark, Argentina, Mongolia, Ukraine, Finland, Uruguay, United Kingdom, France, Kazakhstan, Russia, United States

Rice

Russia

Sorghum (feed-grade)

Argentina, Myanmar, United States, Australia, Nigeria, Mexico

Peas (feed-grade)

Belgium, Poland, France, Netherlands, Hungary, United Kingdom, Myanmar, Japan, India, Vietnam, South Africa, Malawi, Argentina, Canada, United States, New Zealand

Oats (feed-grade)

Russia, Finland, United States, Australia, Malaysia, United Kingdom

Tubers

Dried cassava (sliced)

Cambodia, Laos, Tanzania, Ghana, Madagascar, Nigeria, Thailand, Indonesia, Vietnam

Potatoes

United States

Sweet potatoes

Laos

Raw plant-based livestock feed (byproducts)

Milled soybeans

Korea (fermented soybean meal), Taiwan (fermented soybean meal), Russia (meal/cakes), Argentina

Milled rapeseed

Kazakhstan, Pakistan, United Arab Emirates, Japan, Ethiopia, Australia, Canada, India, Russia (meal/cakes), Ukraine (meal/cakes)

Corn ethanol byproducts

United States, Bulgaria

Milled sunflower seeds

Ukraine, Bulgaria, Russia (meal/cakes)

Milled peanuts

Sudan

Milled beets

Ukraine, United States, Egypt, Russia, Belarus, Germany

Bran (cakes)

Thailand

Milled palm

Thailand (meal/cakes), Indonesia, Malaysia

Powdered palm oil

Indonesia, Malaysia

Milled cottonseed

Tanzania (meal/shell), Brazil

Milled coconut

Indonesia, Philippines

Milled chili

India

Milled olives

Spain

Milled almond shell

United States

Rice bran

Vietnam, United States, Spain

Wheat gluten

Kazakhstan, Mongolia, France, Serbia, Japan, Malaysia, Singapore, Australia, Indonesia

Cassava dregs

Laos, Cambodia, Thailand

Feed-grade wheat flour

Kazakhstan

Other products (deep processed)

Denmark (soy protein), United States (bypass protein), United Kingdom (palm oil), France (palm oil)

Grass fodder

Alfalfa grass

Bulgaria, Romania, Spain (including particles), Kazakhstan (including particles), Sudan, Argentina, Canada, United States, South Africa, Italy (including particles)

Alfalfa hay chunks and particles

United States

Oat grass

Australia

Timothy

Canada, United States

Natural grass fodder

Mongolia, Lithuania (green fodder)

Other

Chinese mesona

Vietnam
As the numbers of permitted grain exporters and products have grown, China's import volumes have reached an all-time high. According to customs data from December, China imported a total of over 129.2 million metric tons of grains between January and November 2020, representing a year-on-year increase of 29.6% (29.48 million tons). Over 14.06 million tons of grains were imported in November, with soybean imports increasing by 17.5% and corn imports increasing by a staggering 122.8%. Grain imports have now exceeded 100 million tons for seven consecutive years since 2014. In general, China's dependence on foreign imports for staple grains such as rice, wheat and barley is quite low, although there is substantial demand for other grains, oils, animal fodder and meat products. For example, of the more than 115.14 million tons of grains imported between January and October of last year, soybeans and corn accounted for 71.8% (83.22 million tons) and 6.8% (7.82 million tons), respectively. The fact that these two products comprised almost 80% of total grain imports indicates that the majority of China's grain imports are intended for livestock feed.
The increase in China's grain imports over the past year is attributable to two key factors. First, there has been growing demand; since last year, the Chinese government has been actively encouraging pig farming, leading to greater demand for fodder such as corn and soybeans. At the same time, China's deep processing capacity for corn products has increased from 76 million tons in 2017 to 113 million tons in 2019. The supply gap for corn, previously a surplus crop, has thus greatly narrowed and increased imports are necessary to meet the demand. Second, the prices of foreign and domestic grains have become inverted; despite increasing prices over the past year, foreign grains remain cheaper than China's domestically grown grains. At present, the post-tax price of a ton of imported corn is approximately $77 cheaper than the price of a ton of domestically produced corn. This is mainly attributable to shortcomings in China's scaling and organization of grain production, which lag far behind those of Western farms. Consequently, domestic grain prices lack a competitive advantage.
As China imports more grains from abroad, international grain prices are also reaching new highs. According to data from the U.N.'s Food and Agriculture Organization, the prices of staple foodstuffs had increased globally for six consecutive months as of last November to reach their highest levels since December 2014. These products included grains, oils, dairy, meats and sugar. Among these items, grain prices displayed the largest year-on-year increase of almost 20% — the largest increase since mid-2011. The COVID-19 pandemic has been the main contributor to rising international grain prices owing to increased uncertainty in the global grain trade and the implementation of stricter control measures. An increasing number of countries are now warning of an impending grain crisis as supply chains are shutting down to minimize the spread of the virus. In late March of last year, Vietnam was the first country to announce restrictions on its rice exports. In just one month, 13 other countries around the world had joined Vietnam in halting grain exports, including India, Thailand, the Philippines, Russia and Kazakhstan.
Meanwhile, efforts to stockpile grains can be seen around the world. The Middle Eastern nation of Jordan has set a world record by storing 1.35 million metric tons of wheat, enough to meet 17 months of demand. The United Arab Emirates, which imports 90% of its grains, has for the first time begun large-scale rice cultivation, while Egypt has increased its purchasing of domestic grains by 51% since last April. Pakistan has also been rapidly stocking up on wheat and sugar, while Morocco has issued a temporary deadline extension for duty-free wheat imports. Likewise, Turkey eliminated its 45% duty on wheat, corn and barley imports. Cambodia, a major global supplier of rice, has invested $30 million to encourage domestic grain processing companies to buy its rice crops. Even the major corn exporters of Argentina and Brazil are quickly depleting their grain stores. Countries all over the world are stockpiling grains, which is undoubtedly exacerbating rising prices and the fear of impending shortages.
Image: Pixabay
This article was translated from Chinese. Read the original article [5].