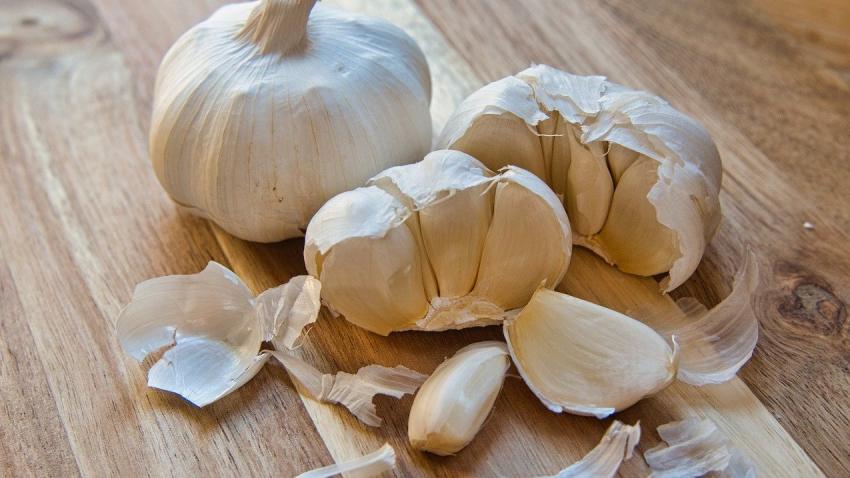 Following a rapid increase in October, garlic prices in China have reached a new high for the latter half of the year. Prices at Jinxiang market reached 2.5 Chinese yuan per jin ($0.76 per kilogram), while those at Cangshan market in Dalian reached 3.1 yuan per jin ($0.94 per kilogram). Over the first three quarters of 2020, China exported 1.57 million tons of fresh and refrigerated garlic, an increase of approximately 400,000 tons (34%) compared to the 1.17 million tons exported during the same period of last year.
When fresh garlic first hit the shelves in China earlier this year, prices fell to nearly 1 yuan per jin ($0.30 per kilogram) in many regions before fluctuating at around 1.2–1.5 yuan per jin ($0.36–0.46 per kilogram) during July and August [3]. Recently, however, prices of stored garlic in most regions have risen to approximately 2.5 yuan per jin ($0.76 per kilogram), thus more than doubling in only three months.
Aside from market demand, garlic prices [4] have been greatly affected by large-scale sellers. Owing to the relative decrease in production area, sales have become easier to monopolize. By the end of October, most farmers had already sold off all of their garlic inventories. This occurred just as demand for garlic was starting to increase with the arrival of autumn. At the markets in most garlic-producing areas, warehouse asking prices are now higher than before, sending prices back up.
Exports have been almost completely unaffected by this year's COVID-19 pandemic and have continued to rise rapidly. The export volume of fresh and frozen garlic in September was approximately 153,000 tons, a year-on-year increase of 8.2% compared to last year's 141,400 tons. Meanwhile, the export value was recorded as $129 million, a year-on-year decrease of 20% compared to last year's $161 million.
September is a particularly busy time in this sector; with garlic-producing regions entering the autumn sowing season, processing plants end up facing a labor shortage. Furthermore, with the arrival of China's National Day and Moon Festival, transportation prices also increase, forcing the month's export volume downward. Nevertheless, this September still witnessed the highest volume of garlic exports in 12 years. The monthly export volume peaked in May [5] this year with a record volume of 281,100 tons and, although volumes subsequently decreased, prices have continued to creep upward every month. The price of exported garlic in September was $842.40 per ton, an increase of 9.1% from the previous month, albeit a year-on-year decrease of 25.7%.
The garlic market has been getting livelier as the autumn sowing season draws to a close; prices of refrigerated garlic have already exceeded the high point of the previous quarter, jumping 20% within just one month with no signs of abating. Exports also continued to do well into October, especially those to Indonesia. However, now that many European countries have implemented a second lockdown due to COVID-19, numerous restaurants have closed their doors, which is anticipated to lead to a significant decline in garlic consumption. For now, however, China remains the world's leading exporter of garlic.
Image: Pixabay
This article was translated from Chinese. Read the original article [6].