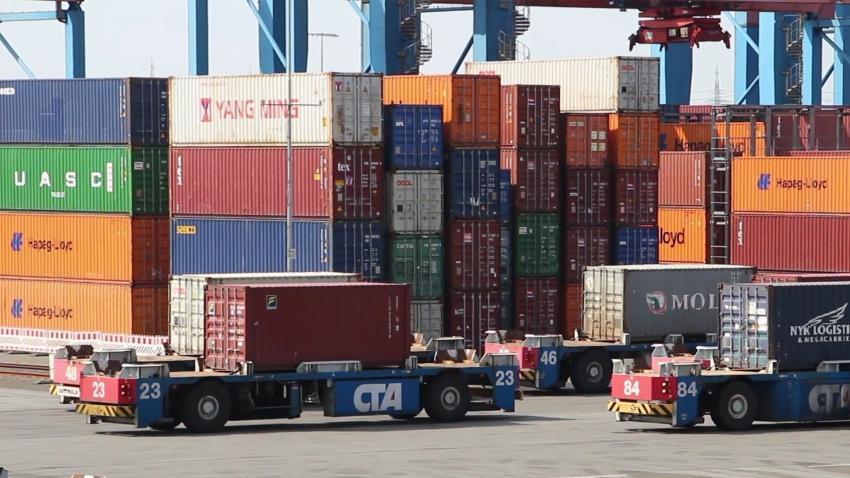 China will bolster its safety measures to minimize the risk of novel coronavirus transmission via imported cold-chain foods, according to a new plan released on Nov. 9 by the State Council Joint Prevention and Control Mechanism against COVID-19. The announcement comes shortly after a number of workers apparently contracted the virus from handling imported cold-chain foods in the port cities of Qingdao, Tianjin and most recently Shanghai.
The heightened precautions will include preventative disinfection of the outer packaging of foods and inner walls of containers, vehicles and other transportation equipment. Customs departments will be responsible for monitoring and testing the imported products as well as overseeing the implementation of disinfection procedures, to be conducted by cold-chain logistics companies.
Monitoring will take the form of nucleic acid testing performed on the packaging of incoming cold-chain foods prior to disinfection. Any products that test positive for SARS-CoV-2 will be returned or destroyed, according to the plan document. Protective measures must also be implemented to ensure the safety of frontline workers handling the imported goods.
According to the National Health Commission of the People's Republic of China, at least 16 cases of SARS-CoV-2 have been detected in relation to frozen food imports since July. In October, the Chinese Center for Disease Control and Prevention reported that it had detected viable SARS-CoV-2 on the outer packaging of frozen food when investigating the source of an outbreak in Qingdao in Shandong province. This appears to confirm experts' suspicions that contact with contaminated frozen food packaging [3] could cause infection, prompting the implementation of the strengthened measures.
The new measures will also focus on the traceability of imported cold-chain food products, according to the document. Disinfection service providers will be required to maintain comprehensive records and keep them on file for at least two years. Transportation companies will also be obligated to strictly check customs clearance documentation, while sellers of imported food must present disinfection certificates before their goods will be allowed to enter the market.
The plan states that the goal of the new system is to be "safe, effective, fast and economical." While ensuring the safety of imported cold food products, it also aims to increase the efficiency of customs clearance, avoid backlogs and ensure the stability of industrial and supply chains.
Image: Pixabay