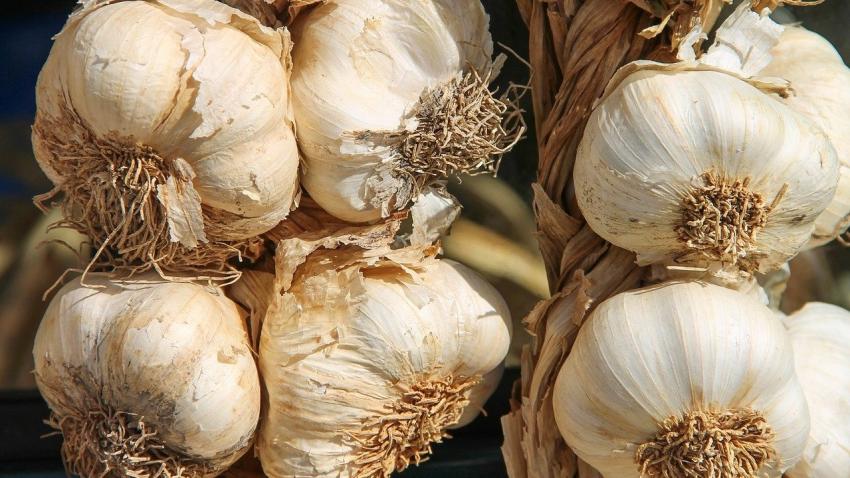 After half a year of falling prices, the garlic industry finally started to recover in July. On Aug. 5, garlic prices at Jinxiang market in Shandong province's Jining city averaged 2.04 Chinese yuan per jin ($0.59 per kilogram), a 40% increase from the beginning of July. During late July and early August alone, prices soared by 20%. In June, China exported 248,700 tons of fresh and refrigerated garlic, which is slightly less than May's record-setting 281,100 tons [3] but still an impressive volume. Furthermore, demand for garlic in Indonesia, China's primary garlic export market, has recently exploded. The export volume of Chinese garlic to Indonesia in June reached 135,000 tons, double that in May and a 13-fold increase relative to April.
Coming into early August, the late stage of sales for directly sourced garlic, some wholesalers had already even wrapped up their sales and closed their warehouses. With less and less garlic going to market and some stored garlic already at risk of sprouting, in part owing to this season's high temperatures and heavy rains, demand and prices have both risen sharply. Such is the case not only at Jinxiang market but also in production regions such as Pizhou city in Jiangsu province and Qi County in Henan. Prices for 6.5 cm red garlic in Pizhou rose from 2.08 yuan per jin ($0.60 per kilogram) to 2.81 yuan per jin ($0.81 per kilogram), a 35% increase, while garlic prices in Qi County rose from 1.32 yuan per jin ($0.38 per kilogram) to 2.00 yuan per jin ($0.58 per kilogram), a 52% increase. Price increases in the retail market have been even higher. Previously, e-commerce vendors were selling garlic at 9.90 yuan for 3 jin ($0.95 per kilogram), whereas prices have now risen to 15 yuan ($2.16) for the same amount.
Early price increases occurred owing to difficulties in procuring supply from growing regions, forcing buyers to restock from warehouse suppliers. The subsequent upward trend was hard to stop. The storage of garlic began in the middle of June, several weeks earlier than usual. The supply was first bought up in the primary growing regions and then expanded beyond, to the point that the remaining supply was concentrated in the stockpiles of a small number of wholesalers. This concentration of the supply is largely responsible for the recent price increase, although weather has also been an important factor. The continuous rain in the past two weeks throughout Shandong, Henan and Jiangsu provinces has not been beneficial for market transactions and has shortened the best trading period for sales of directly sourced garlic. This led to some suppliers scrambling to find stock, further driving up prices.
Garlic exports have also remained strong. Between January and July, China exported 1.025 million tons of garlic, corresponding to an increase of 44.7% from last year [4]'s 708,600 tons. Exports in June alone totaled 248,700 tons, an increase of 36.1% from last year's 182,700 tons. Following the rise in export volume in May and June, the export volume is forecast to see a substantial drop in July, and the upward trend of garlic exports is expected to slow down as orders decrease. Given the increasing purchase prices in production areas, quoted prices for garlic exports have also risen. Consequently, some overseas buyers have been inclined to reduce their imports from China as their own domestic prices have remained relatively low.
According to Statistics Indonesia, the country's non-departmental government institute responsible for conducting statistical surveys, imports of Chinese garlic reached 135,000 tons in June. On March 18 this year, Indonesian Trade Minister Agus Suparmanto released a new policy easing import restrictions in an effort to curb the skyrocketing garlic prices seen in February. At their height, garlic prices in Indonesia reached 17.5 yuan per jin ($5.04 per kilogram). The import permission for Chinese garlic, which was set to expire in May, was further extended in June, which has contributed to the increased Indonesian imports of Chinese garlic over the last several months. Meanwhile, prices for domestically produced Indonesian garlic have been steadily declining. In April, prices stood at 10.7 yuan per jin ($3.08 per kilogram), while in May and June they were 8.6 yuan per jin ($2.48 per kilogram) and 6.8 yuan per jin ($1.96 per kilogram), respectively.
Image: Pixabay
This article was translated from Chinese. Read the original article [5].