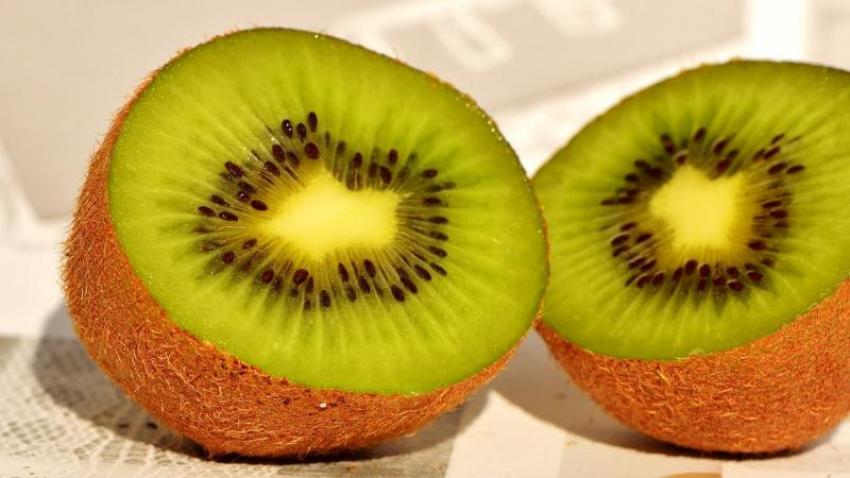 According to a report from the People's Daily, the city of Mianzhu in Sichuan province has applied for new plant variety rights overseas for two kiwifruit varieties, HFY01 and HFR18. The fruits have already received approval from the Sichuan provincial government to apply for overseas rights for areas including the EU, the U.S., New Zealand and Australia. HFY01 and HFR18 are also the first kiwifruit varieties from Sichuan province to reach this stage of the application.
To obtain new plant variety rights, a plant must be either specially bred or a wild variety that has undergone additional development. It must possess novelty, distinctness, uniformity and stability, and must also have an appropriate name. No one aside from the rights holder(s) may, without the consent of the rights holder(s), produce, propagate, sell or otherwise use any part of the plant variety for any commercial purpose.
Varieties HFY01 [3] and HFR18 were independently developed in Mianzhu. Should the application for new plant variety rights overseas be approved, it would allow these fruits to simultaneously receive IP rights and benefits while expanding to overseas markets.
According to Bai Feng, general manager of Sichuan Hua Sheng Agriculture Co. Ltd., the HFY01 and HFR18 varieties are the result of collaborative cultivation between his company and the Sichuan Natural Resources Research Institute. The varieties produce larger fruits and have longer shelf lives than traditional varieties and are intended for the middle-to-higher-end markets. Hua Sheng Agriculture Co. has exclusive rights to these varieties.
Bai also revealed that the two varieties have attracted considerable attention overseas [3]; his company has already reached agreements with enterprises in Spain, the U.S., Italy and France. The growing area for these varieties is set to reach 7,500 mu (1,235 acres) in the next two years, and the company will collect a 3% variety usage fee on the annual sales of the fruits.
Mianzhu city has utilized its advantages in terms of geography and resources to heavily develop its kiwifruit industry. At present, the city is home to over 10 major kiwifruit enterprises, including Hua Sheng, Hua Pu and Peng Hua, all of which possess exceptional technology and management experience. The growing area for kiwifruit in the region has expanded from 5,000 mu (825 acres) to 25,000 mu (4,120 acres), and all fruits are claimed to be free of pollutants. Many have also received green food certification, China's rough equivalent to organic certification. Mianzhu city has also set aside 2,400 mu (395 acres) of land as a demonstration area. Kiwifruit production there has reached 0.8 tons per mu (4.9 tons per acre), which is higher than the national average of 0.56 tons per mu (3.4 tons per acre), with a total value in 2019 of 350 million Chinese yuan ($50 million).
Image: Pixabay
This article was translated from Chinese. Read the original article [4].