On Dec. 31 the first express sea shipment of Chilean cherries [3] arrived at Shanghai's Yangshan Port after a 24-day journey aboard the Kure. According to reports, the Kure was carrying more than 370 containers of Chilean cherries, in addition to several containers of blueberries. Two additional cherry ships are currently en route to Yangshan Port, carrying an estimated total of 1,300 containers of Chilean cherries.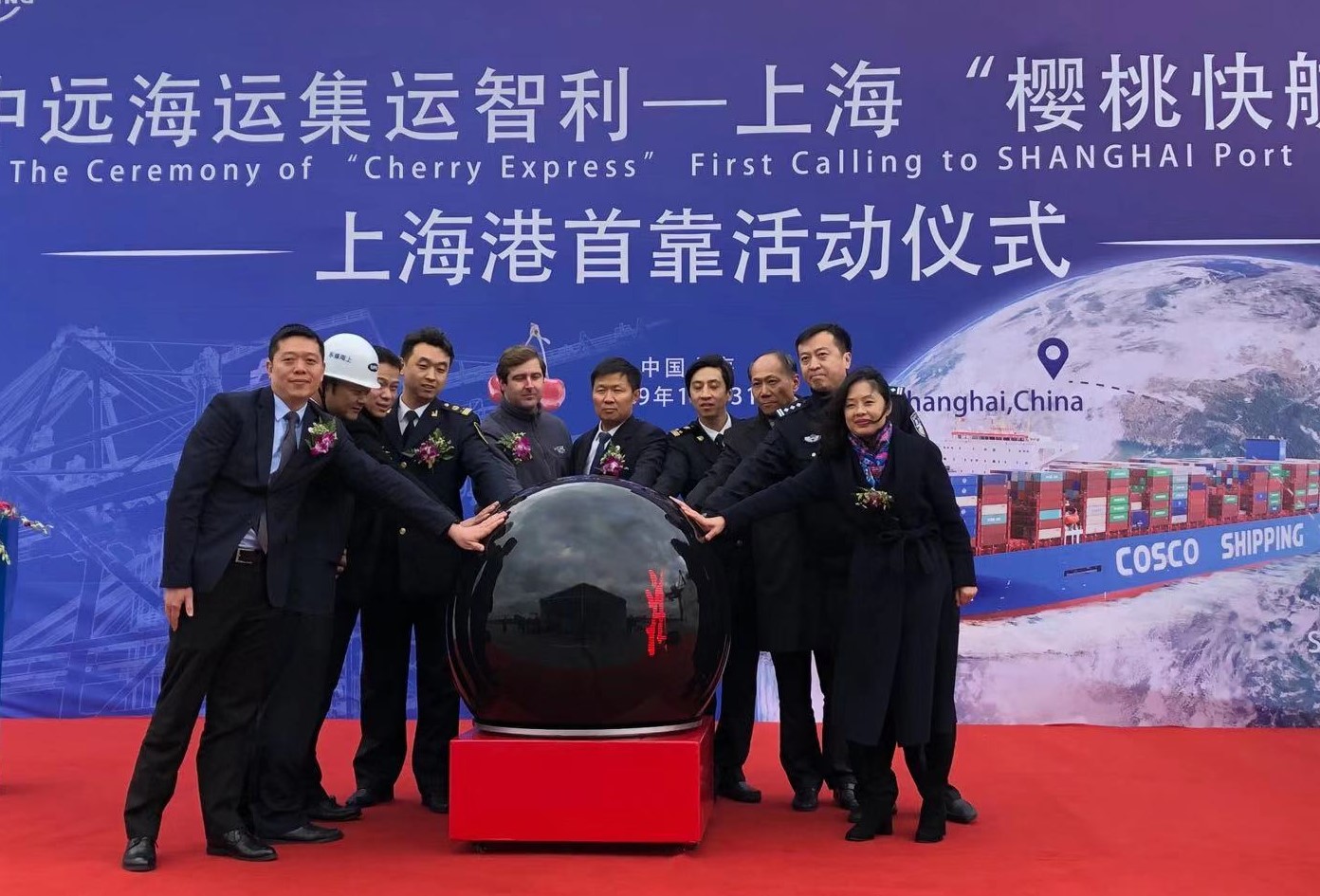 At 3 p.m. on Dec. 31, when the Kure reached its destination, a ceremony was held at Yangshan Port to mark the arrival of the first Chile–Shanghai "Cherry Express" ship of the season. The event was hosted by China's COSCO Shipping Lines and attended by numerous industry stakeholders, including high-level Yangshan Port and customs officials, top executives from COSCO Shipping Lines, major Chinese fruit importers and wholesalers, and Chilean cherry and blueberry exporters.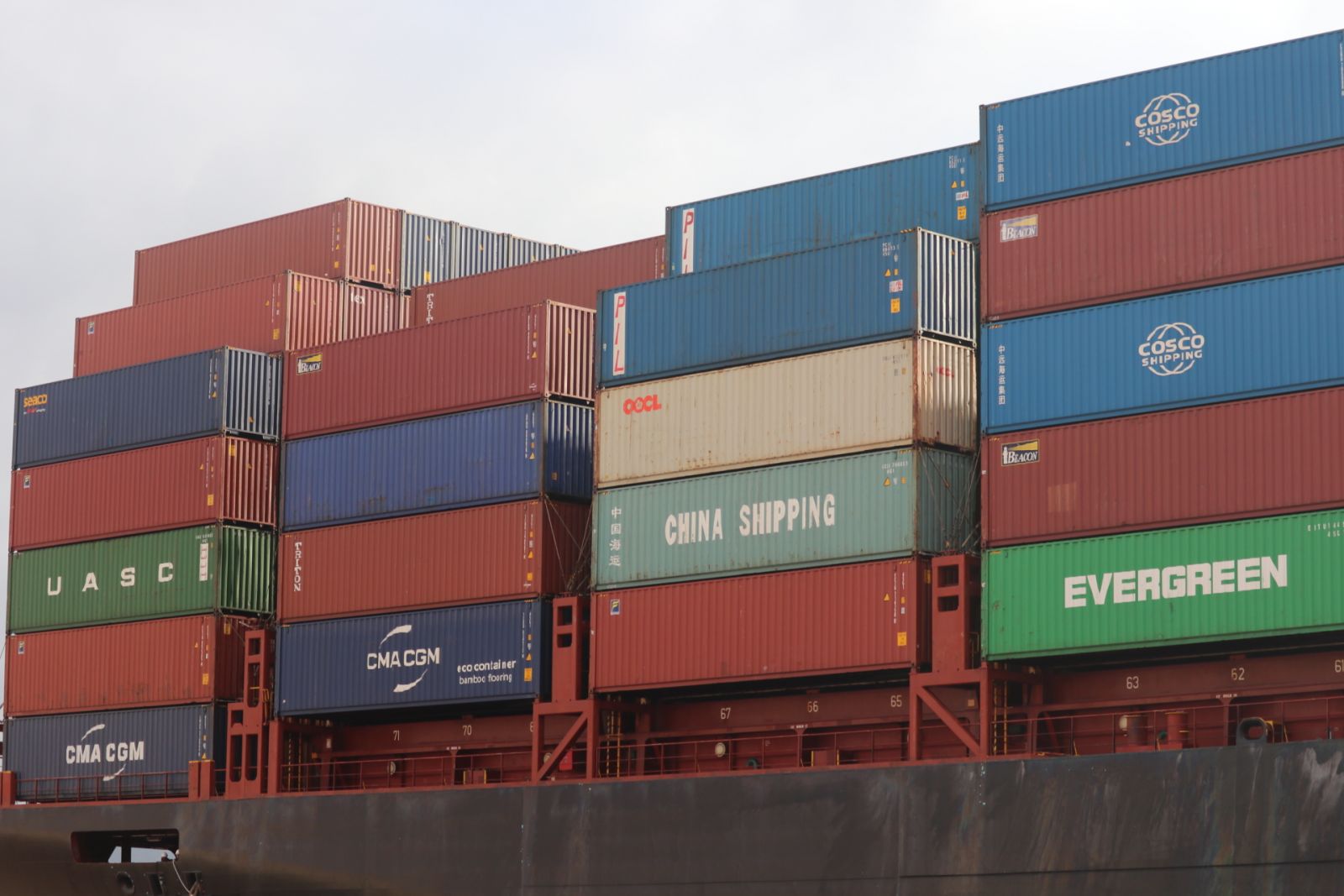 This first shipment is understood to belong to COSCO Shipping Lines' Chile–Shanghai "Cherry Express," a direct transportation service provided by COSCO to meet the shipping needs of the 2019–2020 Chilean cherry season. This service has optimized the westward shipping route between South America and Asia, reducing shipping times between Chile and Shanghai to approximately 23 days and improving the shelf life of the fresh cherries.
To guarantee that Chilean cherries entering the Chinese market possess consistent quality, COSCO's cold storage facilities reportedly undergo a full pre-trip inspection (pre-cooling) prior to loading of the cargo, and the temperature is measured and recorded at a defined time each day. In addition, the ships are equipped with remote temperature-monitoring systems and repair parts for the refrigerated containers to guarantee the safe and reliable function of the equipment, thereby safeguarding the freshness of the cherries.
Produce Report was present at the event and heard overwhelmingly positive feedback regarding the arrival of the shipment from both importers and exporters of Chilean cherries.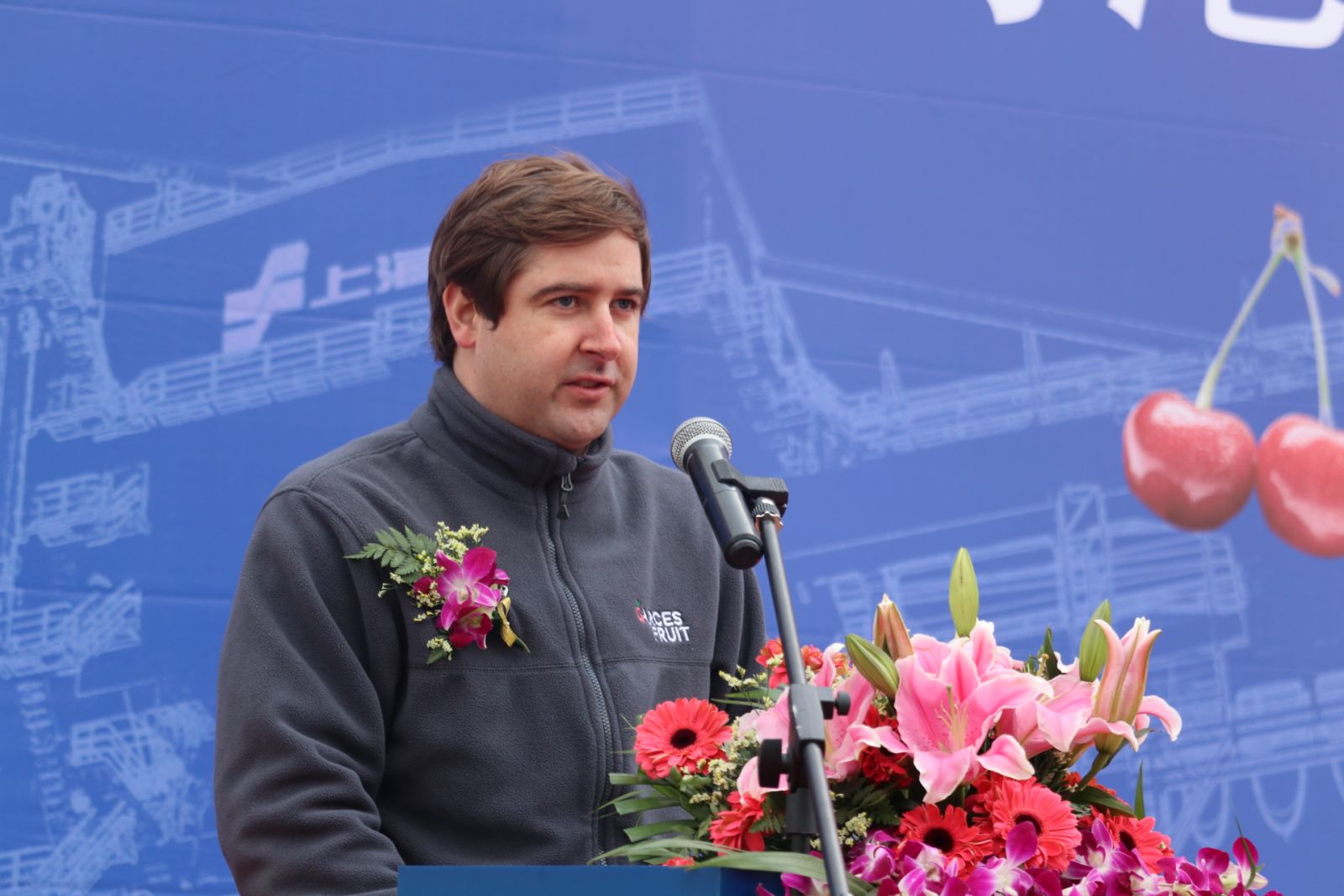 At the launch ceremony, Hernan Garcés Gazmuri, CEO of Garcés Fruit, said that the Chile–Shanghai "Cherry Express" service was effective in guaranteeing the quality of the Chilean cherries and extended their shelf life by 20%.
According to Huang Xianhua, CEO of Shanghai Oheng Import & Export Company, "Cherry shipments arriving directly to China's mainland ports are set to become an irresistible trend. Compared to shipments arriving in Hong Kong and then being transported via land to the Guangzhou market, it saves on customs costs for around 5,000 containers of cherries, as well as saving half a day of customs clearance time. Direct shipment to Shanghai also saves on transport costs for more than 10,000 containers. In the future, the ports of Shanghai, Shenzhen and Guangzhou will join Hong Kong as the main ports of entry for Chilean cherries into China."
Images: © 2020 Produce Report
This article was translated from Chinese. Read the original article [4].