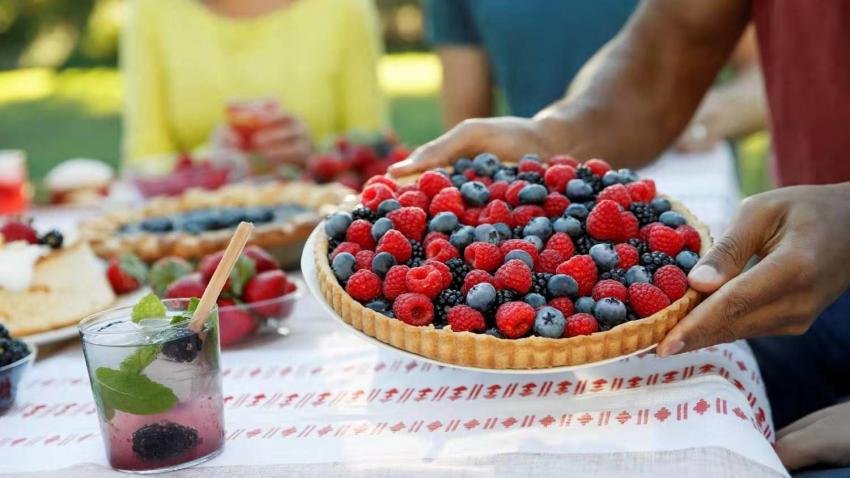 This content is sponsored by Emerson [3], a U.S.-based technology and engineering company that provides innovative solutions to industrial, commercial and residential markets around the world.
As the Chinese saying goes, where the view is good, the food is good. Xishuangbanna—a region in Yunnan, China—is not only picturesque with a rich cuisine but also has a wealth of delicious fruits. Here, Driscoll's, the world-famous berry grower, has established its largest growing base in China.
The advanced environmentally friendly methods of agricultural cultivation, the stringent criteria for selection and management of growers and the patented seedlings ensure that the blueberries, blackberries and raspberries produced here are attractive, flavorful and popular with the Chinese market.
Driscoll's uses unique after-harvest protection techniques and equipment to protect the berries' freshness from the field in Yunnan to the consumer's dining table. What is the secret behind this freshness? Today, let's go deep into Driscoll's Yunnan growing base and find out.
With 22 growing bases on six continents, why choose Yunnan?
Driscoll's is a long-established berry production company whose story began in California's sunny Pajaro Valley in the 1870s. Today, Driscoll's has 22 growing bases on six continents, and its high-quality blueberries, raspberries, blackberries and strawberries are sold to 66 countries and regions.
In 2013, the Driscoll family arrived in Yunnan, China, and worked with the farmers who had lived there for generations to bring delicious raspberries, blueberries and blackberries to Chinese consumers. As Driscoll's global strategic partner, Emerson also followed, from Europe and the United States to China, and this long-term and extensive cooperation has made both companies eager to serve China's dynamic market.
Driscoll's established Driscoll's (Xishuangbanna) Fruit Planting Limited, its largest growing base in the country, and started production. Since its inception, the company has grown in size and standardized planting, providing opportunities for success for its partners, as well as employment and business opportunities for the surrounding community.
The secrets to protecting freshness
Every season when the crops are ripe, the sweet scent of berries fills the air around Driscoll's growing base. Berries are delicate fruits that degrade rapidly if transported or stored improperly. From the moment the workers pick the berries, it becomes a race against time to keep them fresh.
Freshness affects not only a fruit's flavor but also its quality and nutritional value. Temperature and time are two key factors when controlling the freshness of berries. By following stringent food safety and regulatory procedures, Driscoll's ensures that the temperature and time between picking and transportation are appropriate for each kind of berry.
To lock in freshness, constant tracking is key
1. Frequent temperature checks and quick storage
Freshly picked berries are rapidly sent to cold storage, and the staff there immediately measure the temperature using Emerson's MAX Digital Pocket Test Thermometer. These thermometers are widely used in the industry, as they are cost effective and provide fast and accurate temperature data to allow staff to efficiently complete records of incoming berries.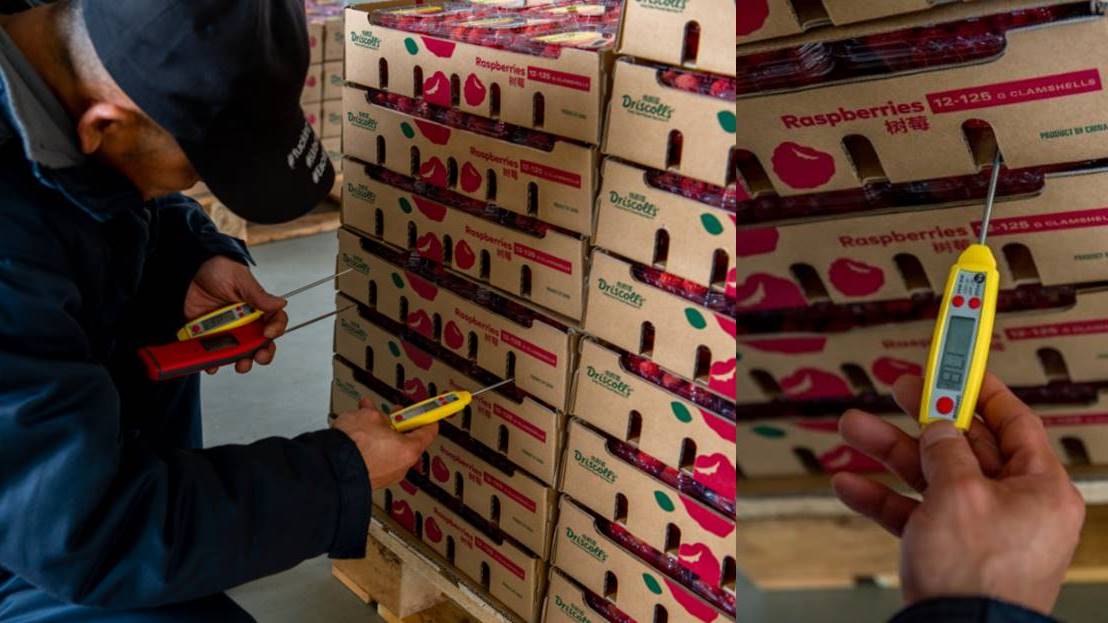 In the quality inspection area, which is regularly cleaned and disinfected, staff conduct comprehensive measurements and take records of the berries' diameter, sugar level, quality, agricultural residues etc.
2. Pre-cooling and accurate easy temperature reading
All berries must be "pre-cooled" within 45 minutes of arrival at the cold storage facility in Yunnan, such that their core temperature is quickly decreased to −1 to −2 °C (28–30 °F). Pre-cooling permits quick suppression of the berries' "field heat" and "breathing heat", thereby extending their shelf life.
When pre-cooling, staff use the Emerson KwikSwitch Folding Thermocouple Kit, which is used to display temperatures quickly and accurately. Upon flicking the needle upward, a large, backlit LCD display appears, helping staff to perform quick, easy and accurate temperature readings.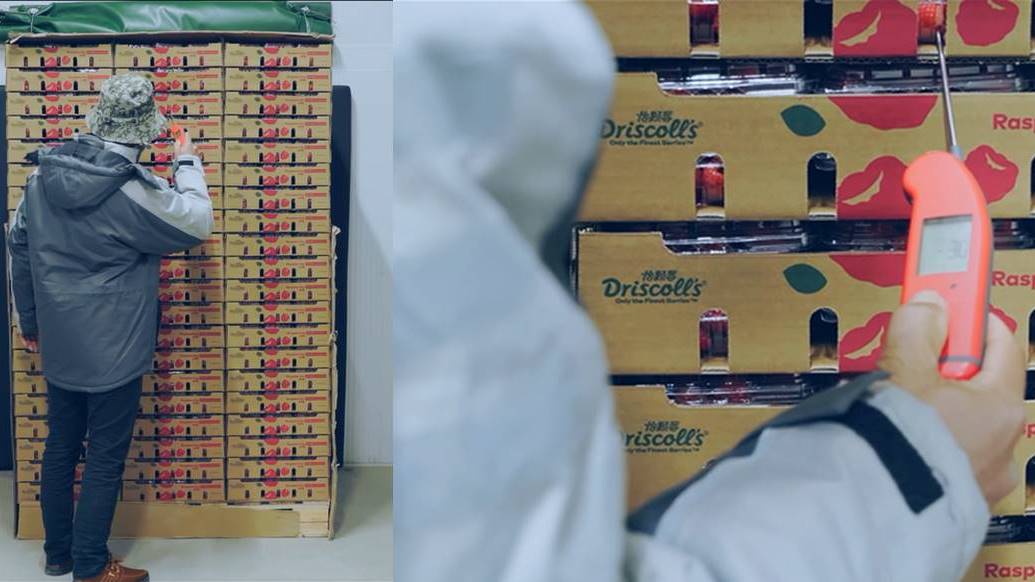 3. Controlling temperature from storage to shipment
Pre-cooled berries are temporarily placed in cold storage, but they do not stay there for long. They typically leave Yunnan within 12 hours and are dispatched to city distribution centers in Langfang, Shanghai and Guangzhou.
Before loading the berries onto long-haul trucks, the staff not only carefully measure the trucks' cabin temperature but also place Emerson GO Real-Time LUX Trackers in the cabin to monitor the temperature throughout the entire transport process, ensuring that the berries reach their destination in an environment of −1 to –2 °C (28–30 °F).
You may wonder why Driscoll's does not rely on a third-party logistics company to provide temperature data during shipping but instead uses its own temperature recorders. This is due to Driscoll's strict regulation of transport temperatures. At every stage of the cold chain, the company wants to be able to closely monitor its product and form a complete temperature data map for subsequent analysis.
Emerson's GO Trackers are ideal for long-haul shipments, delivering real-time data regarding everything from the cargo's position and temperature to whether doors have been opened properly. The digital fence function can also receive customized data delivery commands. An instant alarm message is delivered if the temperature falls outside the set range, and reports are automatically generated to identify any disruptions in the cold-chain during transport.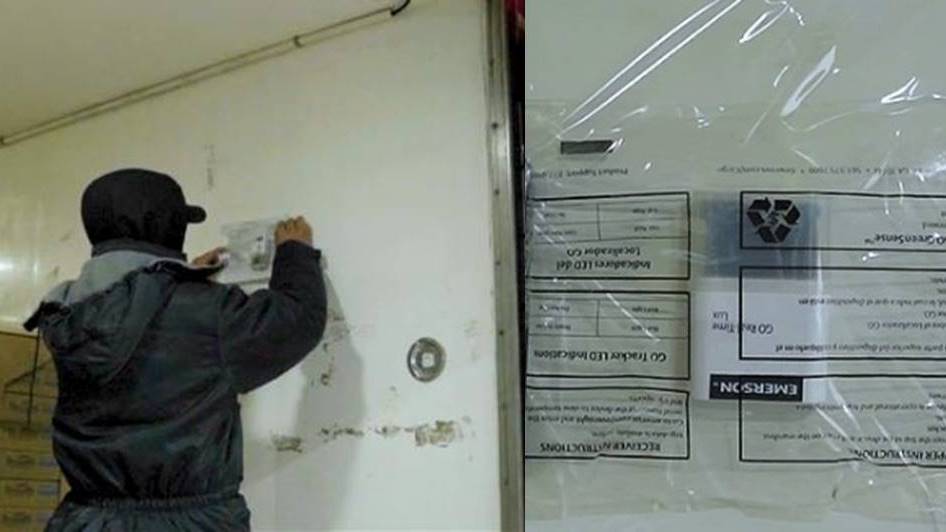 By using Emerson's GO Trackers to collect temperature data during transport, Driscoll's analyzes and compares the data to identify where further improvements in the transport process are needed.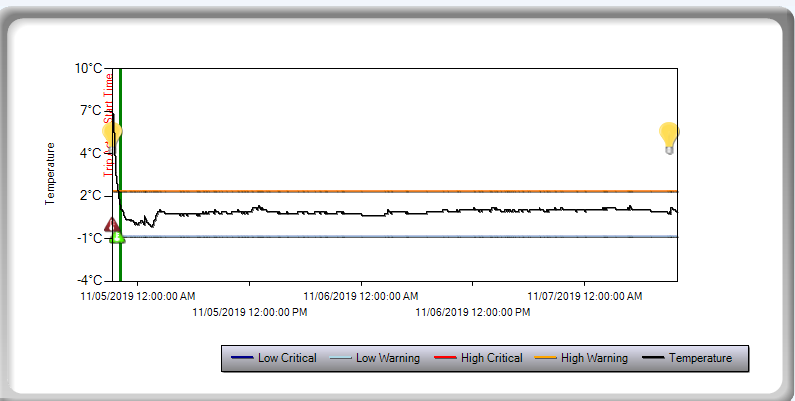 4. Local distribution and real-time data transmission
Upon arrival at the distribution center, the berries are then shipped through a variety of channels, such as merchants, fruit wholesalers and retailers, all while using Emerson GO Real-Time Reusable 2G/3G Trackers to closely monitor the temperature. This tracker delivers real-time position and temperature data during transport and is reusable for multiple short-range trips.
In fact, Emerson and Driscoll's care for consumers goes far beyond providing safer and more delicious berries. To help Chinese consumers better enjoy their food, Driscoll's and Emerson continue to work together to further study the entire cold-chain cycle. The two companies analyze and organize the data in a variety of ways to reduce product degradation and minimize costs. Driscoll's currently has 24-hour real-time tracking of vehicle temperatures during shipment to meet its requirements for temperature data timeliness and reliability. The company is also developing an API interface using Emerson's temperature data. By leveraging its Transportation Management System, Driscoll's can directly read the vehicle's real-time position and the temperature recorded by Emerson's trackers. This greatly improves the efficiency and accuracy of Driscoll's real-time monitoring throughout the entire cold chain.
You could say that every mouthful of delicious berries is a direct result of the stringent temperature and time requirements of Driscoll's and Emerson.
About Emerson
Emerson (NYSE: EMR), headquartered in St. Louis, Missouri, U.S., is a global technology and engineering company providing innovative solutions for customers in industrial, commercial and residential markets. Its Emerson Automation Solutions business is a leader in helping process and discrete manufacturers automate and optimize production processes through best-in-class technologies and industry expertise. Its Emerson Commercial & Residential Solutions business develops technologies and services that improve human comfort, safeguard food, protect the environment, enable sustainable food waste disposal and support efficient construction and maintenance of buildings and municipal infrastructure. For more information, visit www.emerson.com [4].
Images: Emerson