[2] Submitted by Phil K [2] on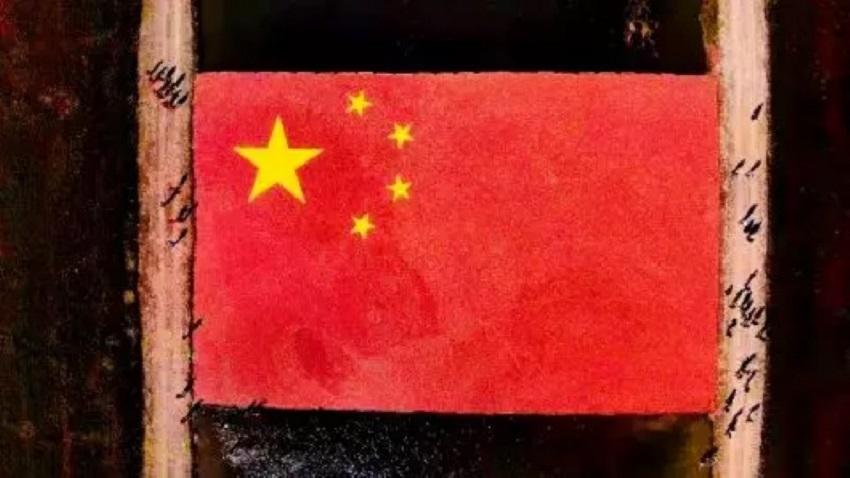 On September 23, Honghai Cranberries held a grand harvest ceremony at their cranberry bog in Fuyuan, China. Honghai's cranberry bog is China's largest at 280 hectares and is also the only cranberry bog in Asia. This is the first full-size harvest since production commenced at this location. Cranberries grown here have a distinct, ruby-like appearance, and have been organized to resemble China's red-and-gold flag floating on the water's surface.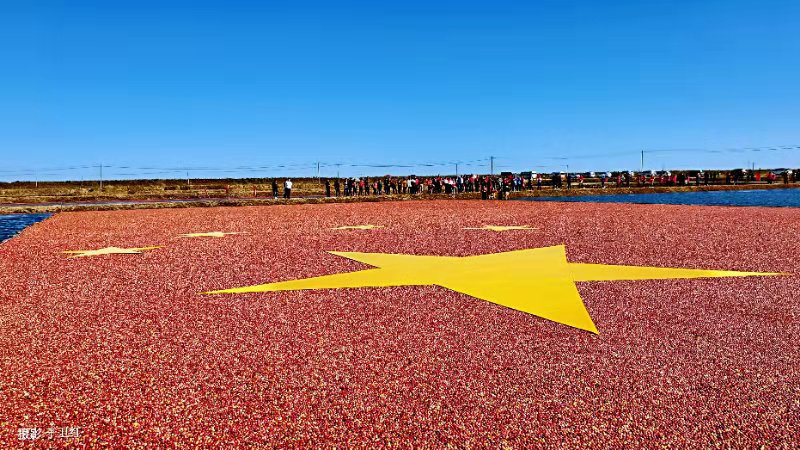 Honghai Cranberries' harvest not only attracted the attention of tourists and netizens from all over China but was also a rare gathering of industry giants. Representatives from brands such as China Tea, Nayuki Tea, JD Fresh, Starbucks, Joy Wing Mau and Emerson gathered in Fuyuan to take part in the cranberry harvest celebration and to develop cooperative strategies to further develop China's cranberry market. Reports say that in this harvest ceremony, representatives of various levels of the coffee industry have also signed a cooperation agreement. The rise of online sales platforms is expected to stimulate the development of cranberry sales within China.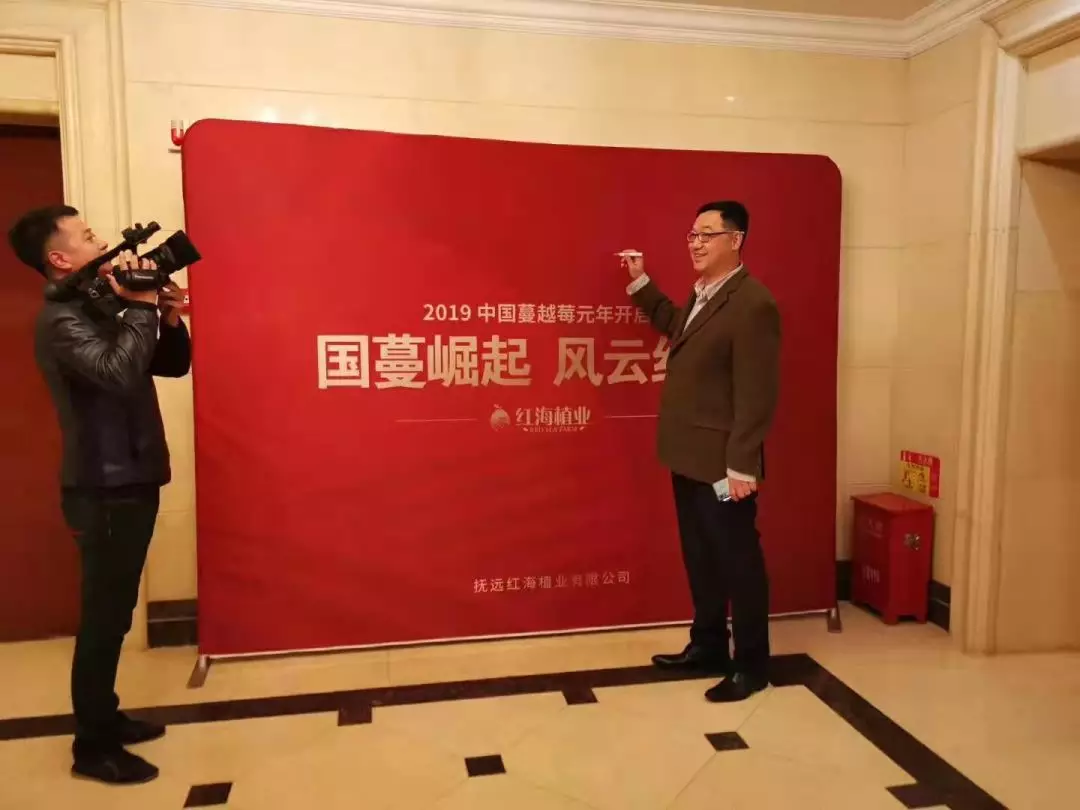 A representative of the brand iJuice has said that the participation and interest of public sector businesses in China's burgeoning cranberry industry will contribute greatly to the fruit's consumer-level market expansion. He believes China will begin seeing waves of new cranberry products, including beverages, fresh produce and health foods. 
Cranberries originated in North America and are sometimes referred to by the Chinese as "North American rubies." In 2014, Chinese agricultural enterprise Honghai first succeeded in launching large-scale cranberry cultivation. As of 2019, Honghai Cranberries has finally had their first big harvest, filling the gap in China's domestic cranberry market. 
Cranberries are a juicy, low-calorie fruit which is high in fiber and minerals, as well as naturally occurring antioxidants. Their healthy properties have captured the attention of consumers of all ages. As consumers are increasingly focusing on health, nutrition and a natural diet, cranberries are becoming a health trend staple.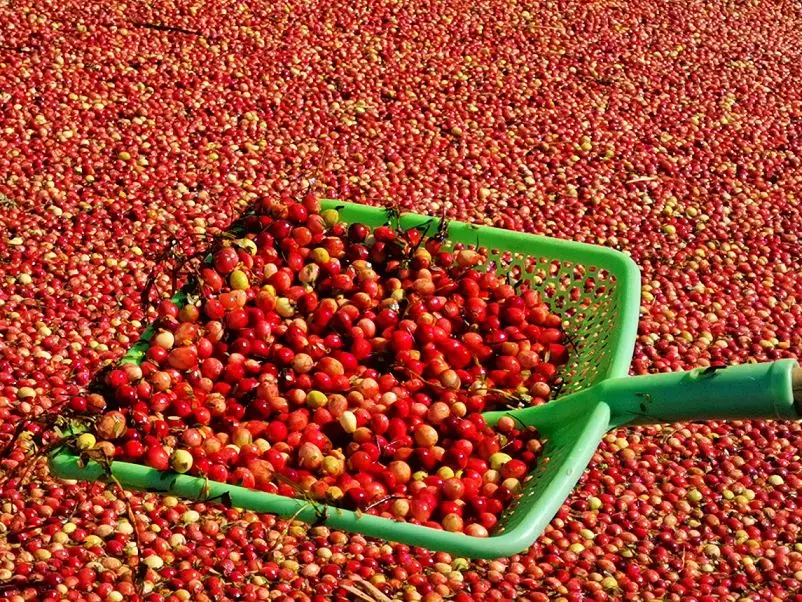 In the China market, most cranberry products are imported from North America and are typically consumed in the form of dried fruit, jam or juice. Fresh cranberries have almost no market presence, especially with the global market currently short in supply. With the bumper harvest of Honghai cranberries, the consumption trends and economic value of the future cranberry market in China have proven worthy of close attention from various industries. 
The domestic growth of cranberries, which were previously considered a luxury import, represents the rise of China's new agriculture. Using a "leading enterprises + farms + farmers" model, the Fuyuan government is connecting farmers with the market to form an industrial chain, driving the rapid development of employment and tourism. Soon, the Fuyuan government plans to team up with Honghai Cranberries to create a "cranberry capital of the East" and to transform cranberries into a culturally-integrated industry, with plans for greater integration with commerce and tourism. They also plan to launch China's first cranberry-themed festival, build a cranberry experience tour reaching to Northeast Asia and create cranberry-themed city business cards.
Images: Honghai Cranberry Base
This article was translated from Chinese. Read the original article [3].