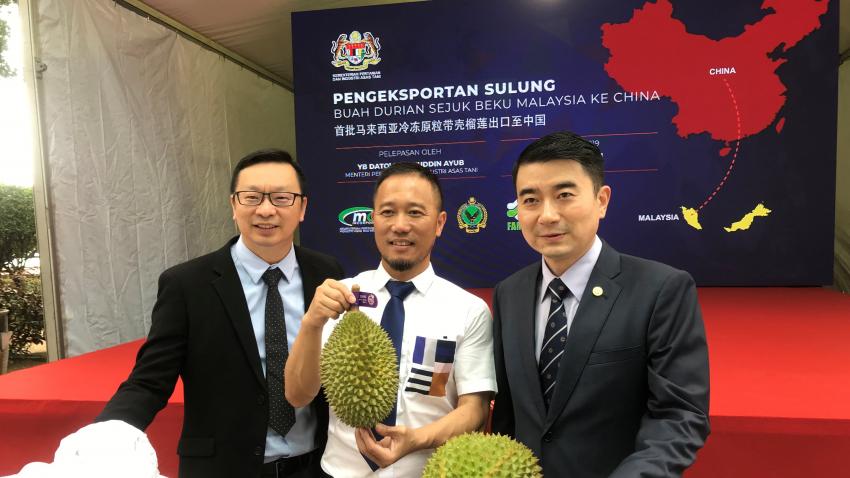 In May, the importation of frozen whole durians (with husk) from Malaysia was finally approved by China [3], satisfying those Chinese consumers who have long been awaiting their Musang King's arrival. On June 17, the Malaysian government organized a kick-off ceremony in Kuala Lumpur, and Shanghai Yechen Industrial Co. Ltd. was invited to attend the ceremony.
By June 19, the first shipment of 4 tons (400 cases) had arrived at Shanghai Pudong Airport to be delivered directly to various retail outlets for sale. The response from customers has proved phenomenal. On July 6, the first full container load of frozen whole durians ordered by Yechen arrived in Shanghai, marking the first shipment of frozen whole durians from Malaysia imported via China's approved channel.
Mr. Zhou, purchasing director of Yechen's import department, told Produce Report that to date two air cargo shipments and six 40-foot containers of frozen whole Malaysian durians have already arrived in Shanghai. In addition to the well-known and highly regarded Musang King (D197), Yechen also ordered quantities of other varieties, such as D101, D24 and D13, giving consumers the opportunity to experience the complex tastes of different Malaysian durians.
Produce Report learned that Malaysia currently has five companies with the capability to process frozen whole durians for export. Although there exist other less well known suppliers operating in gray areas, Yechen insists on purchasing exclusively from properly qualified sources and is unwilling to sacrifice quality or attempt to sidestep government regulations purely to reduce purchase costs. Yechen employs CCIC Traceability Technology Services Co. Ltd. to monitor the entire process of procurement, processing and transportation. Every single durian is affixed with a CCIC label that enables consumers to check all of the information about each particular durian using their smartphones.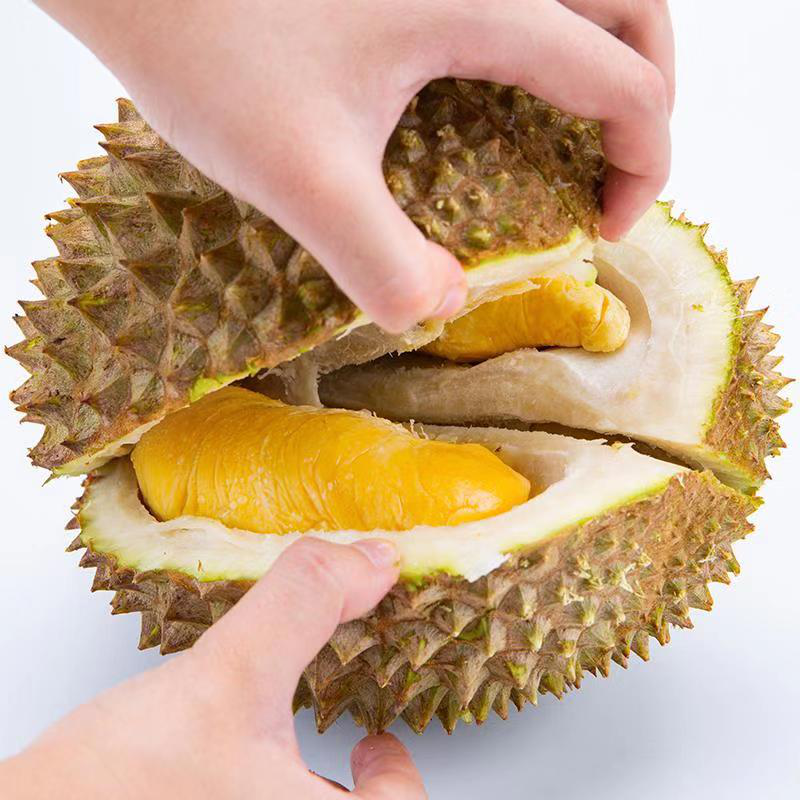 Mr. Zhou said that most fruits are not standardized, which is especially true for durians. Their quality and taste are affected by numerous geographic factors, weather and the growing technology used by the orchard owner. Hence, rigorous inspection of orchards and continuous monitoring are essential.
Owing to its close working relationships with the qualified durian-processing plants, Yechen is able to regularly monitor the growth of durians in the various orchards from which it procures. It also offers premium prices to secure its supply of high-quality durians but rejects products whose quality has been compromised by weather or mismanaged processing, irrespective of how low their price may be. The company further classifies the durians according to their shape and weight to ensure that its customers receive the best possible products.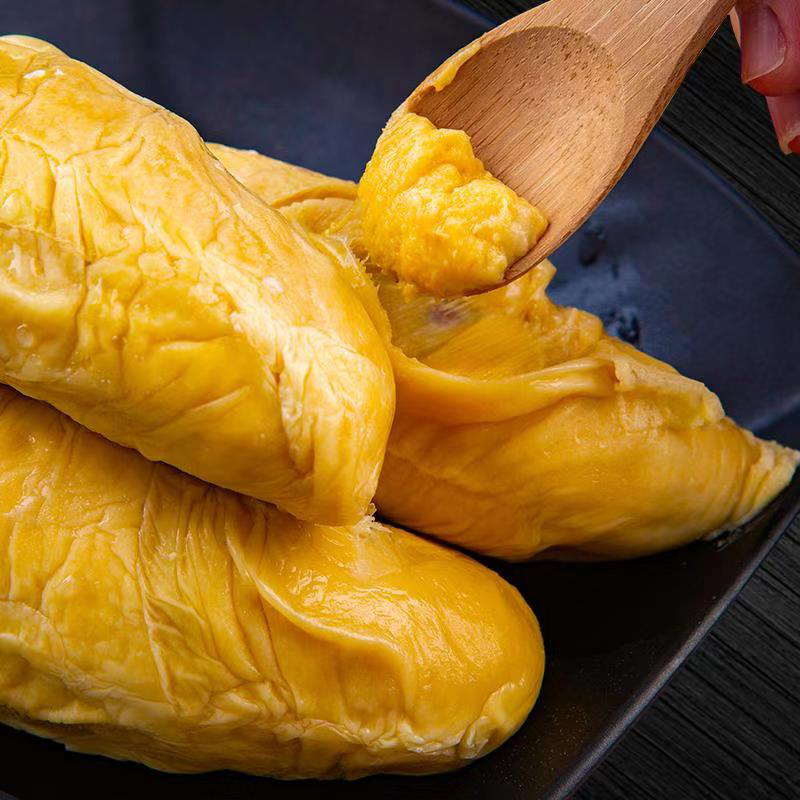 Yechen, as the first official importer of frozen whole durians from Malaysia, has the task of aligning the supply source and marketing resources to make it easy for Chinese consumers to gain access to high-quality durians and help Malaysian durians become established in the Chinese market. The first few batches of frozen whole durians will supply new retail platforms, and specialized fresh fruit stores, supermarkets and wholesale markets are due to follow.
Images: Shanghai Yechen Industrial Co. Ltd.
This article was translated from Chinese. Read the original article. [4]