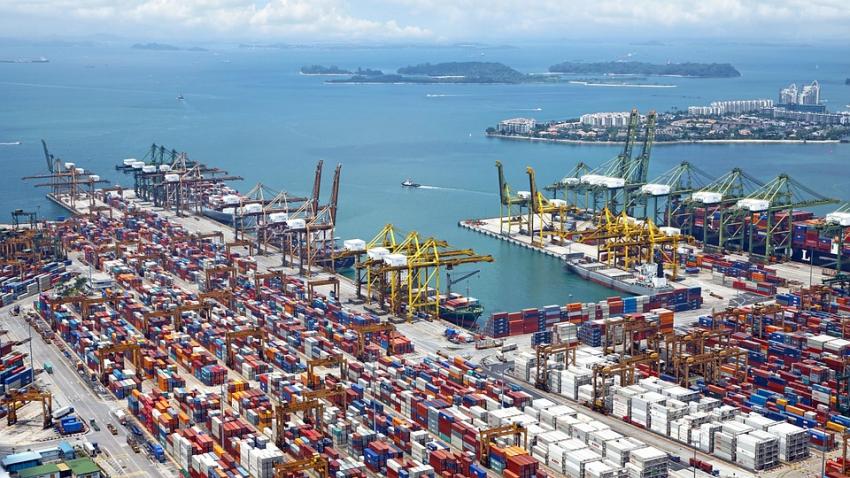 On August 1, U.S. President Donald Trump announced that his administration would be levying a new 10% tariff on $300 billion of Chinese goods and products effective September 1, 2019. In a series of tweets, President Trump stated that this latest tariff was in response to China failing to increase its purchases of American agricultural products as he claims they had promised to and for China failing to stop the sale of fentanyl to the United States. With this latest tariff, varying levels of taxes and tariffs have been applied to nearly all Chinese goods entering the United States, including now clothing and consumer goods such as mobile phones and laptops.
This latest development caught observers and analysts off guard, as it followed two days of trade talks in Shanghai which both Washington [3] and Beijing [4] labeled as "constructive" and which centered around Chinese commitments to increase purchases of American agricultural products. It also came a month after President Trump and Chinese President Xi Jinping met at the G20 Summit in Osaka and agreed to hold off on further tariffs, restart trade negotiations and significantly increase Chinese purchases of U.S. farm goods.
In response to this new 10% tariff, on August 5 the Chinese government devalued its currency to below the 7-1 ratio it held with the US dollar, the first time it has dipped below this mark since 2008. This effectively made Chinese exports cheaper globally and more competitive with American goods, softening the blow of the U.S.-imposed tariffs. The United States responded by labeling China a "currency manipulator", which is likely to further worsen relations between the two countries and deepen the on-going trade war.
Additionally, on August 6 Beijing confirmed that Chinese state-owned enterprises (SOEs) have been instructed to halt all purchases of American farm products and that it has also not ruled out imposing its own additional tariffs on already-purchased U.S. agricultural products. This is also expected to have a chilling effect on imports of all U.S. agricultural goods by private import/export companies in China.
In 2017, China imported $19.5 billion in U.S. agricultural exports, a figure which plummeted by more than half to $9.1 billion in 2018 and is expected to drop precipitously in 2019. This decline has been led by soybeans: in 2018, China imported only $3.1 billion in soybeans from the United States compared to the $12.2 billion it imported the previous year. China has been increasingly turning to other markets to supply its appetite for soybeans such as Brazil, Australia, and most recently Russia.
Exports of other agricultural crops and products to China have also been hit hard, such as pork, sorghum, tree nuts, and fresh fruit. According to the U.S. Department of Agriculture, U.S. fresh fruit exports to China from July 2018 through to June 2019 were down 48.5% to $123 million, compared with the $239 million from June 2017 through July 2018. These losses look to deepen as the continuing US-China trade war shows no sign of letting up anytime soon.
Image: Pixabay