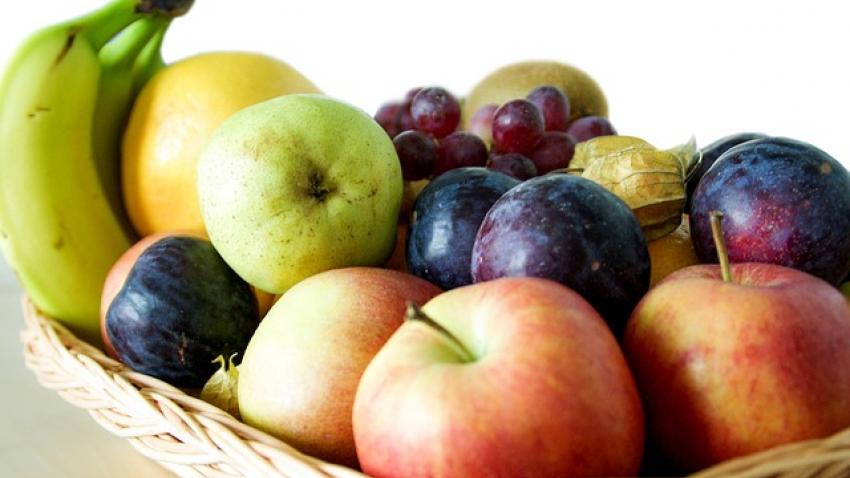 On February 6, 2016, AQSIQ updated the English version of allowable imported fruits to China.
Compared with the previous version of October 28, 2015, the major differences are Canadian blueberries and Ecuadorian mangoes, which are new to the list.
Last year, AQSIQ signed protocols for importing Costa Rican pineapples and New Zealand persimmons, neither of which is included in this list yet.
Origin

Items

Thailand

Tamarind Pulp,  Sugar-apple,  Pawpaw, 

Fruit of Carambola, Guava, Rambutan, Rose apple,

Jackfruit, Long kong, Pineapple, Ginsengfruit, 

Banana, Passion fruit, Coconut,  Longan, Durian,

Mango, Litchi, Mangosteen, Mandarin,

Orange, Pomelo

 

Malaysia

Longan, Mangosteen, Litchi, Coconut, Watermelon, 

Pawpaw, Rambutan

Indonesia

Banana, Longan, Mangosteen, Salacca

Vietnam

Mango, Longan, Banana, Litchi, Watermelon, 

Rambutan, Jackfruit, Pitaya

Myanmar

Longan, Mangosteen, Rambutan, Litchi, 

Mango, Watermelon, Melon, lndian jujube

(last 4 items only to enter in Ruili & Daluo

 in Yunnan province)

Philippines

Pineapple, Banana, Mango, Pawpaw

Japan

Apple, Pear

Pakistan

Mango, Mandarin, Orange

India

Mango, Grape

Israel

Orange, Pomelo, Mandarin, Lemon, Grapefruit

(all trial import )

Tajikistan

Cherry

Taiwan

Pineapple, Banana, Coconut, Sugar apple, Pawpaw, 

Papaya, Fruit of Carambola, Mango, Guava, 

Rose apple, Betel nut, Plum, Loguat,

Persimmon, Peach, Indian jujube, 

Japanese apricot, Pitaya, Melon, 

Pear, Grape, Mandarin, Pomelo, Grapefruit,

Lemon, Orange

U.S.

Plum(CA), Cherry(WA, OR, CA, ID), Grape(CA), 

Apple, Citrus(CA, FL, AZ, TX), Pear(CA, WA, OR)

Canada

Cherry, Blueberry

Mexico

Avocado, Grape, Blackberry, Raspberry

Panama

Banana

Sri Lanka

Banana

Ecuador

Banana, Mango

Columbia

Banana

Costa Rica

Banana

Uruguay

Citrus

Argentina

Orange, Grapefruit, Mandarin, Apple, Pear

Chile

Kiwi fruit, Apple, Grape, Plum, Cherry,

Blueberry, Avocado

Peru

Grape, Mango, Avocado,

Citrus(Grapefruit, Citrus reticulate, Citrus sinensis, 

Citrus aurantifolia, Citrus latifolia)

France

Apple, Kiwi fruit

Spain

Mandarin, Orange, Grapefruit, Lemon

Italy

Kiwi fruit

Cyprus

Orange, Lemon, Grapefruit, Mandora

Belgium

Pear

Greece

Kiwi fruit

Netherlands

Pear

South Africa

Mandarin, Orange, Grapefruit, Lemon, 

Grape, Apple

Egypt

Citrus

Morocco

Orange, Mandarin, Clementine, Grapefruit

Australia

Citrus(Orange, Mandarin, Lemon, Grapefruit,

Lime, Tangelo,  Citrus grandis×Citrus paradisi),  

Mango,  Apple(Tasmania),  Grape,  Cherry

New Zealand

Mandarin,  Orange,  Lemon,  Apple, 

Cherry, Grape, Kiwi fruit,  Plum,  Pear, 

Japanese apricot

Kyrgyzstan

Cherry

North Korea

Sweetberry honeysuckle,  Lingonberry

(Only for processing)

South Korea

Grape
Image source: Pixabay