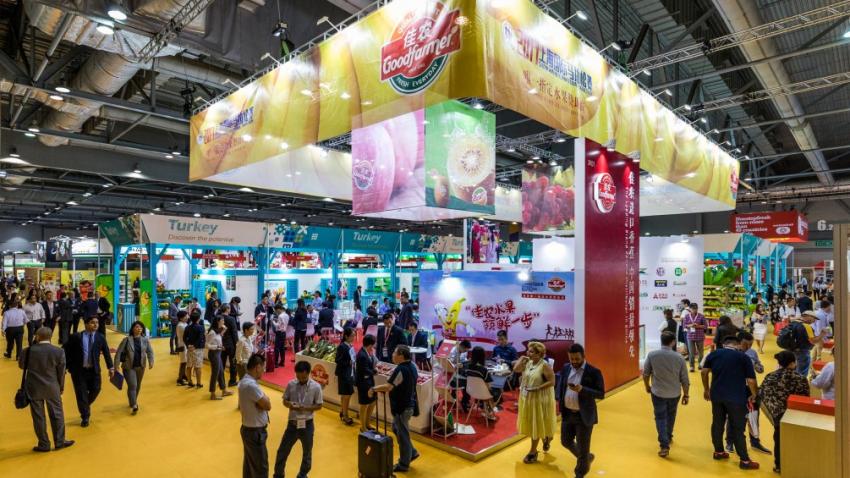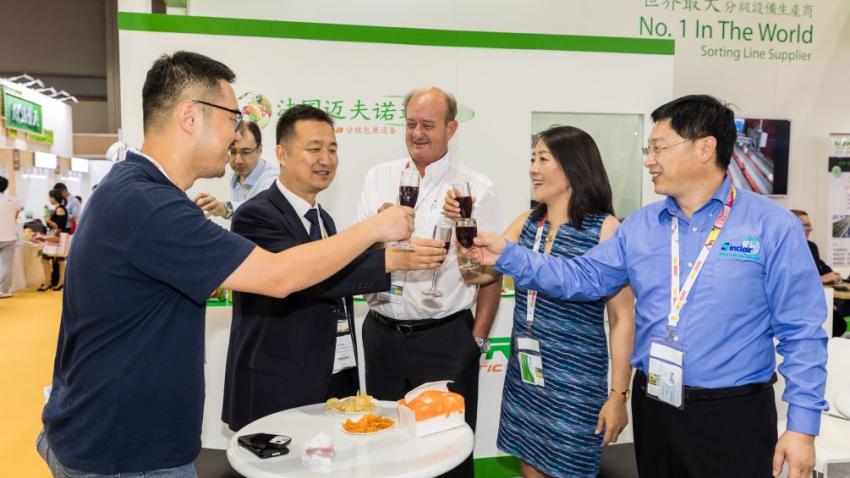 The following content was provided by an outside party and does not necessarily reflect Produce Report's point of view:
ASIA FRUIT LOGISTICA
5-7 September 2018, Hong Kong, AsiaWorld-Expo
Leading Continental Trade Show for Fruit and Vegetable Marketing in Asia
Geared up for growth
 Visitors to ASIA FRUIT LOGISTICA can look forward to an even busier show, with more exhibitors, the best information and insights, and a new media studio.   
 Hong Kong/Berlin, 9 August 2018 – With a month to go before ASIA FRUIT LOGISTICA [3] opens its doors in Hong Kong, Asia's premier fresh fruit and vegetable show is gearing up for its biggest and best edition yet.
 Exhibitors from 46 different countries have signed up to showcase their products and services at the show, which returns to AsiaWorld-Expo Center in Hong Kong on 5-7 September.
 Some 27 national pavilions will feature at ASIA FRUIT LOGISTICA, including Argentina, Australia, Britain & Ireland, Canada, Chile, China, Costa Rica, Ecuador, Egypt, France, Germany, Greece, Italy, Korea, Malaysia, Mexico, the Netherlands, New Zealand, Pakistan, Peru, South Africa, Spain, Taiwan, Turkey, Ukraine, the US and Vietnam. 
 Visitors can look forward to taking in a rich array of global offerings, with exhibitors spanning all continents, and every sector of the value chain.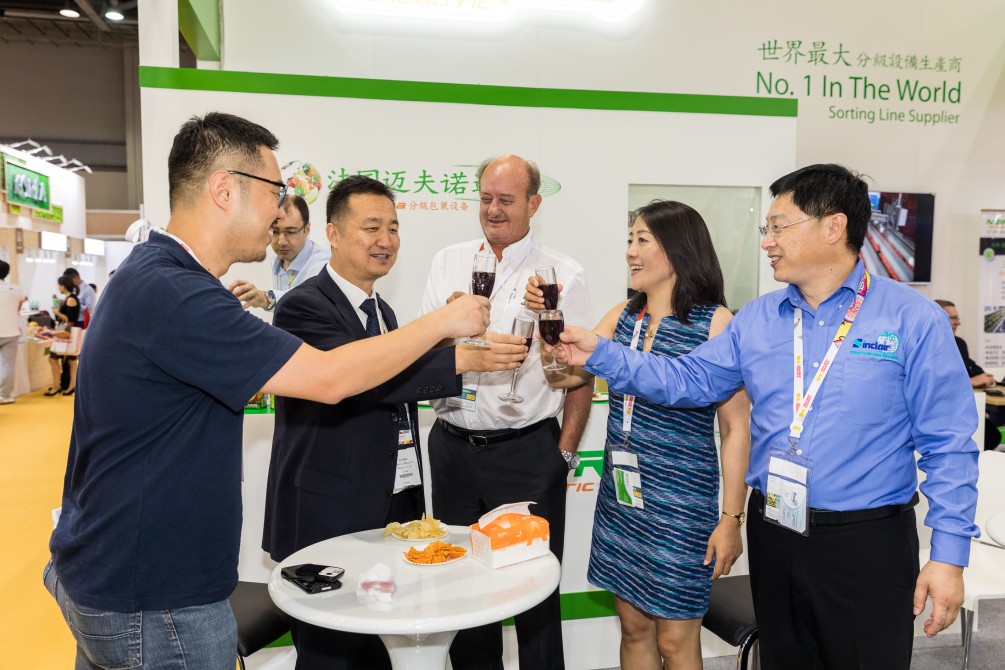 A number of new countries and companies are joining the show this year. At the first-ever dedicated British and Irish pavilion at ASIA FRUIT LOGISTICA, The Orchard Fruit Company, featuring Orchard World and Norton Folgate, will promote its English apples and cherries. Uzbekistan and Azerbaijan will be represented for the first time, while debut exhibitor Hampton Algeria will introduce its Deglet Nour dates to the Asian market sourced from Algeria's Biskra Province.
 Leading logistics operators and shipping lines will also have a bigger presence at ASIA FRUIT LOGISTICA this year. Hong Kong-based international container carrier OOCL will mark its tenth anniversary of exhibiting at the show; Hyundai Merchant Marine (HMM) will share with visitors some of the new services it is launching in the coming months, including new eco-friendly vessels; while first-time exhibitor Singapore Airlines will be showcase its worldwide cargo network covering over 100 destinations.
Technology is transforming the fresh produce supply chain, and exciting exhibits in the packaging and grading sphere will feature at ASIA FRUIT LOGISTICA. Sorting and grading specialist Unitec Group will focus on one of Asia's best-loved fruits, blueberries, with the unveiling of Blueberry Vision 2, which it describes as cutting-edge technology for quality selection. "It's the first system that allows 100 per cent inspection of blueberries," says a Unitec spokesperson.
 Meanwhile, Israeli packaging specialist Stepac, which will have a bigger stand to mark the company's increasing activity in Asian markets, will showcase a range of bulk and retail modified atmosphere (MA) and modified humidity (MH) packaging solutions. One such exhibit is its MA/MH resealable lidding film for various types of produce packed in PET or PP trays, which the company says are being successfully used for preserving the quality of cherries during sea freight from Chile to China. 
Asia Fruit Congress:
Click here to learn more about Asia Fruit Congress—Asia's premier fresh produce conference, which takes place on 4 September, the day before ASIA FRUIT LOGISTICA at the same venue. [4]
 Purchase your tickets for ASIA FRUIT LOGISTICA and ASIAFRUIT CONGRESS online at the ASIA FRUIT LOGISTICA ticket shop:
http://www.asiafruitlogistica.com/Visitors/Tickets/ [5]
 The brand family
 ASIA FRUIT LOGISTICA, the leading continental trade show for Asia's fresh produce business, takes place on 5-7 September 2018 at AsiaWorld-Expo in Hong Kong.
 FRUIT LOGISTICA, the leading global trade fair for the fresh produce business, takes place on 6-8 February 2019 at Berlin ExpoCenter City in Germany.
 Following its highly successful launch last May, CHINA FRUIT LOGISTICA, the leading national trade show for China's fresh produce business, returns to Shanghai on 29-31 May 2019.
Images: ASIA FRUIT LOGISTICA